A woman's accidental text about not having cancer has gone viral on Reddit as she shared her good news with a "total stranger," melting thousands of hearts on the social media platform.
A screenshot of text messages exchanged between Reddit user CursingFijian's mom and the stranger was posted Thursday on the platform's Made Me Smile forum, racking up 19,200 upvotes so far.
An except from the mother's text said: "The spots on my spine are degenerative arthritis...not cancer! Such a relief!"
u/CursingFijian's mom then explains she must boost her Vitamin D levels before taking hormone blockers. Before wishing the stranger well, u/CursingFijian's mom signed off with "lots of love."
The reply said: "Great news. However I think you have the wrong number. Good to hear your positive news. Be well."
The following message from the mom in the screenshot has been slightly blurred, but she double checks the respondent isn't who she thought it was. To which the stranger confirms she has the wrong number.
The mother's reply said: "Oh dear….Sorry to share that with you but thanks for your kind wishes."
The stranger responded: "I've had a s*** day. But this is the best news I've heard and I'm glad you're well."
Sadly, not all patients get the all-clear when they have a cancer scare. Newsweek reached out to United Kingdom-based Shine Cancer Support, a charity that provides support and information to adults in their 20s, 30s and 40s with cancer.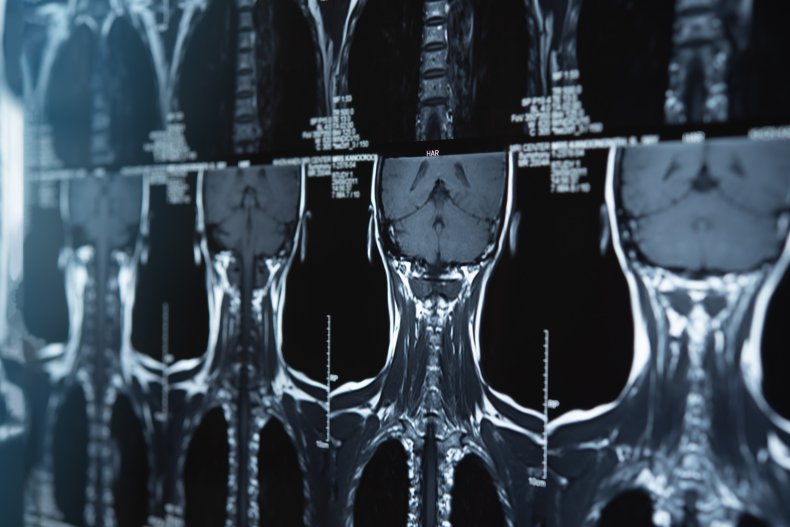 Tips on How to Tell People You Have Cancer
The co-CEO of Shine Cancer Support, Ceinwen Giles, has shared five tips that may help someone break the news to their loved ones.
Tailor your message: When you're breaking cancer news to a loved one, you need to consider their relationship to you and what they need to know. Your children, if they're grown, may want more details than elderly parents, for example—while some people may only want the basics. Small children will need the information provided in an age-appropriate way and it may be useful to feed them the information over a number of days and weeks.
Keep it simple: Depending on who you're sharing the information with, it's useful to keep the information simple and short, rather than getting into all the details of upcoming treatment.
Be truthful: Saying that everything is going to be okay when it may not be isn't always that helpful, and if you lie or leave out significant parts of the details people may fill in the gaps, but not with correct information. You don't need to tell everyone everything, but in general being truthful about what you know, what you don't know and what you don't want to share is helpful.
Draw boundaries: If you can, be clear about the information you want to share with your loved ones. If you don't want to talk about your long-term prognosis, for example, it's totally fine to say that. Alternatively, if you really need to speak to your loved one about your fears, make that clear too. People often feel like they have to respond, but it can be helpful to preface a conversation about fears by saying, "I just need you to listen. You don't need to respond."
Think about how you'll tell others: It can be exhausting having to deal with your own cancer diagnosis and then everyone else's reaction to it. You don't need to tell everyone about your diagnosis. For those you want to know, consider whether you can get a friend/partner/family member to tell them for you and to manage communication. A WhatsApp group, for example, that you aren't in, can be a handy way for one appointed person to share information with a group without you having to be involved.
Reddit Users React
So far, the Reddit post, which is captioned: "Mum wanted to share some good news with family but sent it to a total stranger instead" has 130 comments.
It turns out another user has been in a similar situation, who wrote: "When I was diagnosed with thyroid cancer I had to call my boss and tell him, asking for a couple days off to process it. I called the wrong number and just spilled it all before the other guy could say, 'Oh man you have the wrong number.' Felt so awkward but he was really nice."
"This is also the best news I've heard all day as well. I'm glad your mom will be okay," another wrote.
"Well, that's wholesome! Also, congrats to your mom!!" one Reddit user added.
Newsweek reached out to u/CursingFijian for comment. We could not verify the details of the case.
Is there a health issue that's worrying you? Let us know via health@newsweek.com. We can ask experts for advice, and your story could be featured on Newsweek.