Photos published on Monday show a gaping hole in the hull of a Russian submarine that was damaged in a Ukrainian missile attack on the Sevastopol Shipyard in annexed Crimea last week.
Experts assess the Russian cruise missile carrier—the Rostov-on-Don—could take years and millions of dollars to repair.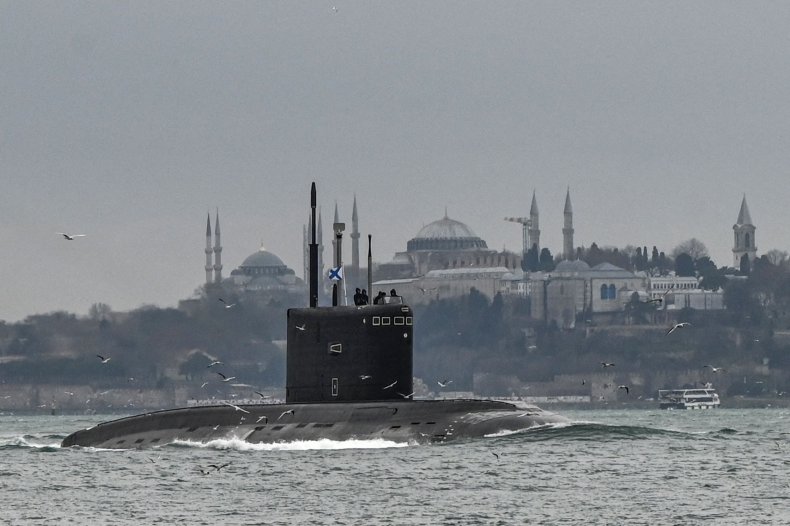 The new images were published by the Conflict Intelligence Team (CIT), an investigative group that analyzes armed conflicts, including Russia's full-scale invasion of Ukraine. It comes days after Ukraine targeted the Russian navy's Black Sea fleet, damaging the submarine and a large vessel as they underwent repairs.
The photos show serious damage to the submarine. CIT assessed that the submarine was hit twice, piercing the submarine's "durable hull." It cited a naval analyst as saying that the damage will most likely remove the submarine from Russia's Black Sea fleet "until the end of the war."
This is a developing story and it will be updated when further information becomes available.