Ivanka Trump being called as a witness in the New York civil fraud case being pursued against her father and adult brothers would "usually indicates some form of cooperation," according to one prominent attorney.
On Wednesday, Ivanka Trump was listed as a witness in documents submitted to the Superior Court of New York County by New York Attorney General Letitia James. She was listed as a former Trump Organization affiliate and owner of Ivanka OPO LLC—through which she has a financial interest in the Old Post Office building in Washington D.C.—rather than as a defendant in the case.
Former President Donald Trump and his sons Donald Jr. and Eric, also part of the 28 witnesses called by the New York attorney general, remain listed as defendants. James alleged they were involved in a conspiracy to exaggerate Trump's wealth by up to $2.2 billion in order to help get favorable terms on loans from banks and other business deals. All three deny any wrongdoing, with the former president and current frontrunner in the polls for the 2024 GOP presidential nomination having previously suggested the case is politically motivated.
On Tuesday, Justice Arthur Engoron, the judge overseeing the case, concluded Trump, his adult sons, the Trump Organization and several affiliated business entities were liable for fraud in a bombshell ruling. The judgment ordered The Trump Organization to be stripped of its license, crippling its ability to operate in New York. Trump denounced the judgment as "Democrat political lawfair and a witch hunt at a level never seen before." Letitia James is a Democrat.
Speaking to Newsweek, Jamie White, a Michigan-based attorney who practices personal injury law, criminal defense, and civil litigation, said Ivanka Trump being called as a witness would typically suggest some level of cooperation. She was previously executive vice president of the Trump Organization and a senior adviser in her father's White House.
"Leticia James is potentially hoping for the best, and perhaps Ivanka might be cooperating to some level," said White. "I don't think it's a frivolous subpoena. But we can't rule out that Trump may have told his daughter, do what you've got to do.
"This is a unique turn of events, and as a general matter, we know experienced prosecutors do not bring people to be witnesses only for the purposes of having them take the 5th. The fact that she was originally a defendant and is now being called as a witness—that usually indicates some form of cooperation."
White added it would be "usual" for prosecutors to call a witness if they believe they will simply exercise their Fifth Amendment right to remain silent.
"Maybe Trump has grown a soul, and has given his daughter the green light to tell the truth as she interprets it," said White. "We've seen no indication of that kind of empathy from him previously, but it's possible that's part of the spectrum.
"The idea that they're just calling her randomly, it would be unusual and a waste of prosecutors' resources if she takes the 5th. That's because there's no jury to impress, no media to impress—they simply have to establish damages at this point in the proceedings. That's the only real question, and she may have that information."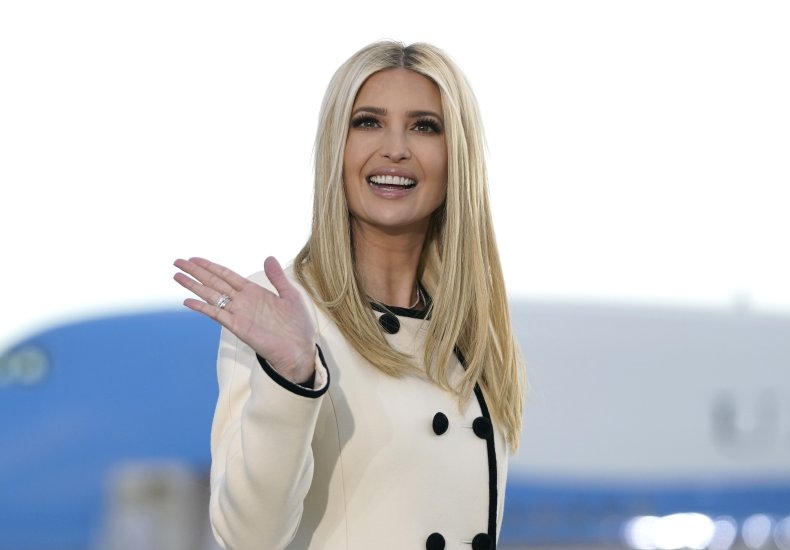 Newsweek has contacted Ivanka Trump's press office and a legal representative for comment by email, along with Donald Trump via the press inquiry form on his official website.
Trump's legal team launched a bid to delay his civil fraud trial with the former president commenting "these cases take many years to get to trial" on his Truth Social website. However on Thursday, this was rejected by New York's intermediate appellate court, meaning the non-jury trial is set to begin on Monday as originally scheduled. James is seeking a $250 million ruling against Trump and his co-defendants.
Trump is also facing criminal charges—state and federal—relating to claims he orchestrated the payment of hush money to a pornographic actress, mishandled classified documents and attempted to overturn the 2020 presidential election result both nationwide and in the state of Georgia specifically. The former president denies any wrongdoing and has pled not guilty to all counts.