Meghan Markle's arrival transformed the royal family in ways no one predicted and during years of high drama in royal relations, she has also offered royal photographers some equally dramatic images.
The Duchess of Sussex cut a striking figure at Queen Elizabeth II's funeral, looked like a character from a renaissance painting on her wedding day and saved two of her most striking outfits for 2023.
Here we look back on some of Meghan's most artistic and dramatic photographs.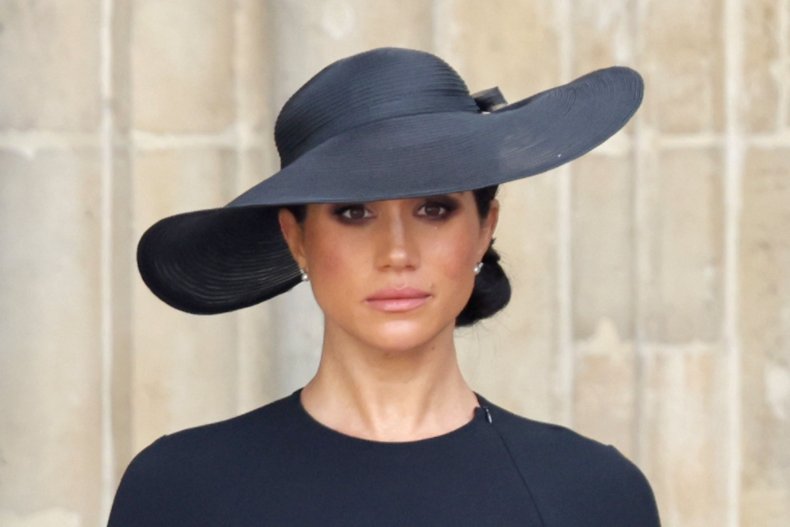 Meghan Walks Down the Aisle at Her Wedding
Meghan and Prince Harry made official during their royal wedding at St George's Chapel, Windsor Castle, days after another tie was cut.
Her father Thomas Markle did not make the ceremony after being caught staging pictures with the paparazzi, and so Meghan walked down the aisle partly alone and partly with King Charles III instead.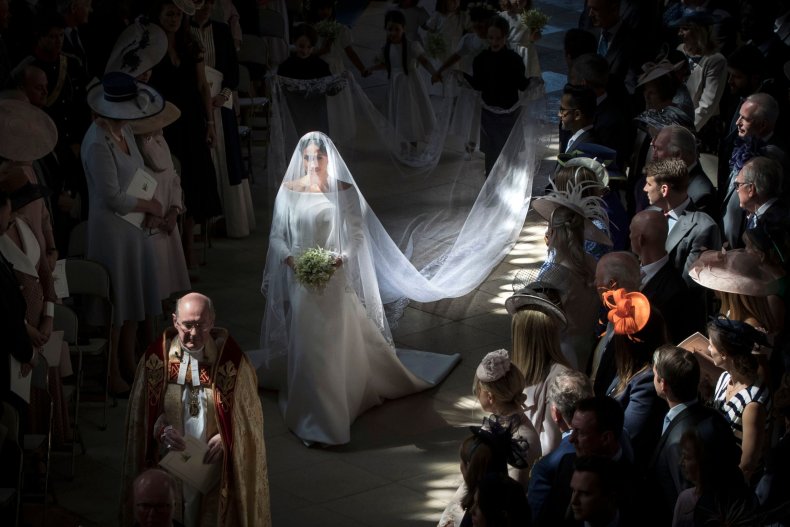 "I just remember thinking, 'Just take a deep breath and keep going,'" she told her Netflix show, Harry & Meghan. "Harry's dad is very charming. And I said to him, 'Like, I've lost my dad in all of this.' So him as my father-in-law was really important to me. So I asked him to walk me down the aisle, and he said yes."
The sun caught Meghan's face and veil through the windows of St George's Chapel as she walked, making for a striking image.
Harry and Meghan's Wedding Dance
After the romance came the party, and Harry and Meghan picked "Land of 1000 Dances" by Wilson Pickett for their first dance.
They shared behind the scenes images through their Netflix show and Meghan added: "I just really wanted the music to be fun. Even our first dance, song of 1000 dances? I always get it wrong."
"That was our first dance," she continued. "It was just spinning like a whirlwind, it was so great."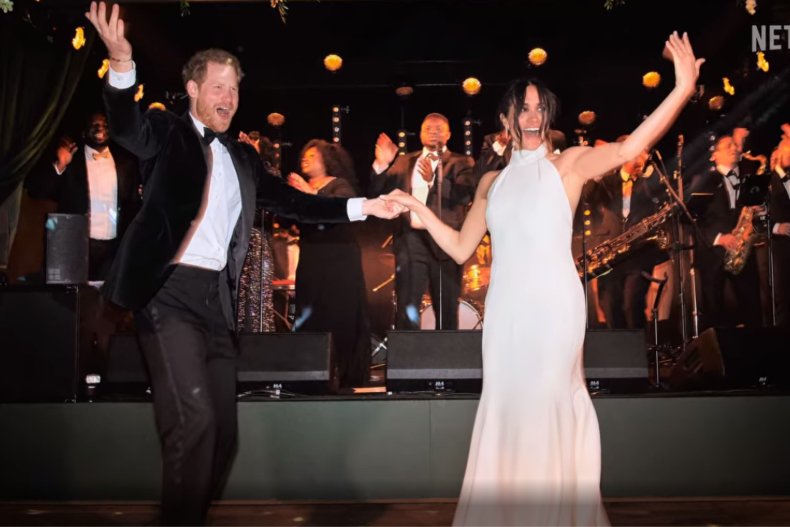 Harry and Meghan's Royal Exit
Even as they bowed out of their lives as working royals, the Sussexes gave the royal press pack one of the most dramatic images of their relationship as they arrived in the rain to a charity event.
Harry and Meghan were on their way to the Endeavour Fund Awards, which honors wounded armed forces veterans who used sport to propel their recovery, on March 5, 2020.
At the time, they had already announced their decision to quit royal duties that January and were fulfilling their final commitments before beginning a new life in America.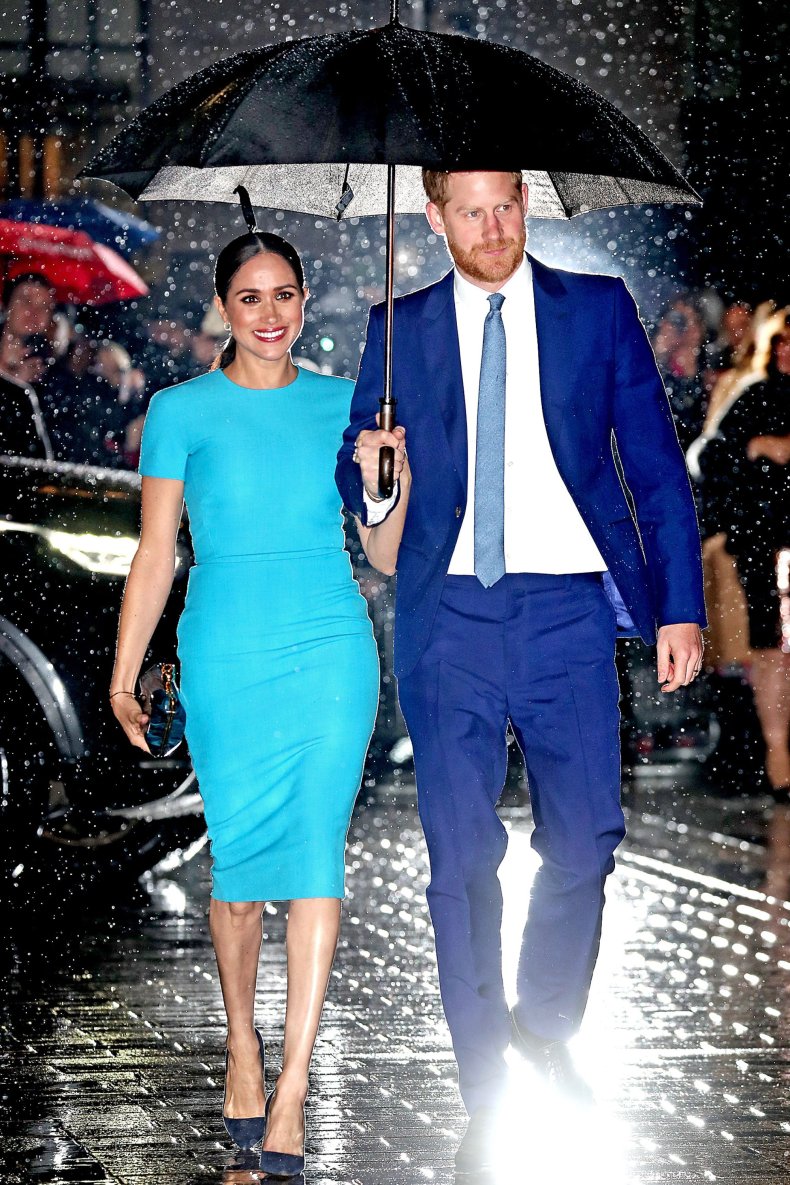 Queen Elizabeth II's State Funeral
Meghan made a rare return to Britain in September 2022 to accompany Harry to the WellChild Awards, which he is patron of.
However, before the ceremony took place, Buckingham Palace announced doctors were concerned for the health of the queen.
Elizabeth died on September 8, 2022, sending Britain, the royals and millions around the world into mourning.
Meghan and Harry extended their stay to attend the queen's state funeral at Westminster Abbey, on September 19.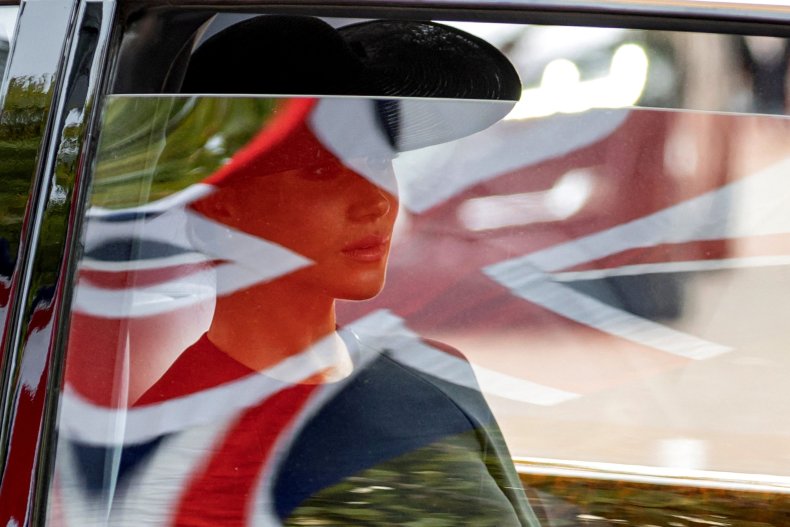 The Women of Vision Awards
Meghan wore a strapless, gold Johanna Ortiz gown to collect a Women of Vision award at a gala put on by the Ms. Foundation, in New York, at Ziegfeld Ballroom, in May.
After the event, the couple's car was followed by the paparazzi during what their spokesperson described as a "near catastrophic" chase.
The couple had Meghan's mother Doria Ragland with them for both the high of the award and the low of the encounter with the photographers outside.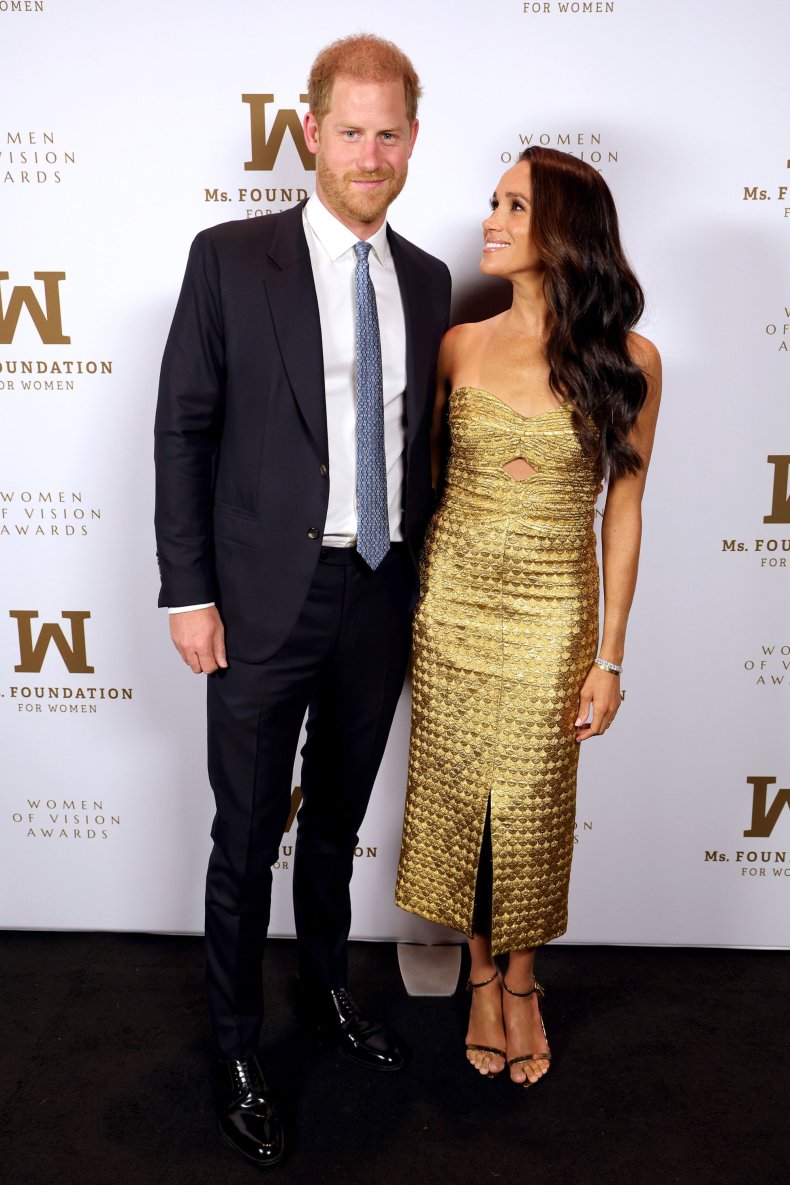 Meghan Stuns at the Invictus Games 2023
Meghan turned out to support one of her husband's biggest events of the year at the Invictus Games 2023, in Düsseldorf, Germany.
Meghan and Harry were pictured embracing each other in the crowd on September 13 as they watched the wheelchair basketball final between the United States and France during the Olympics style tournament for wounded forces veterans.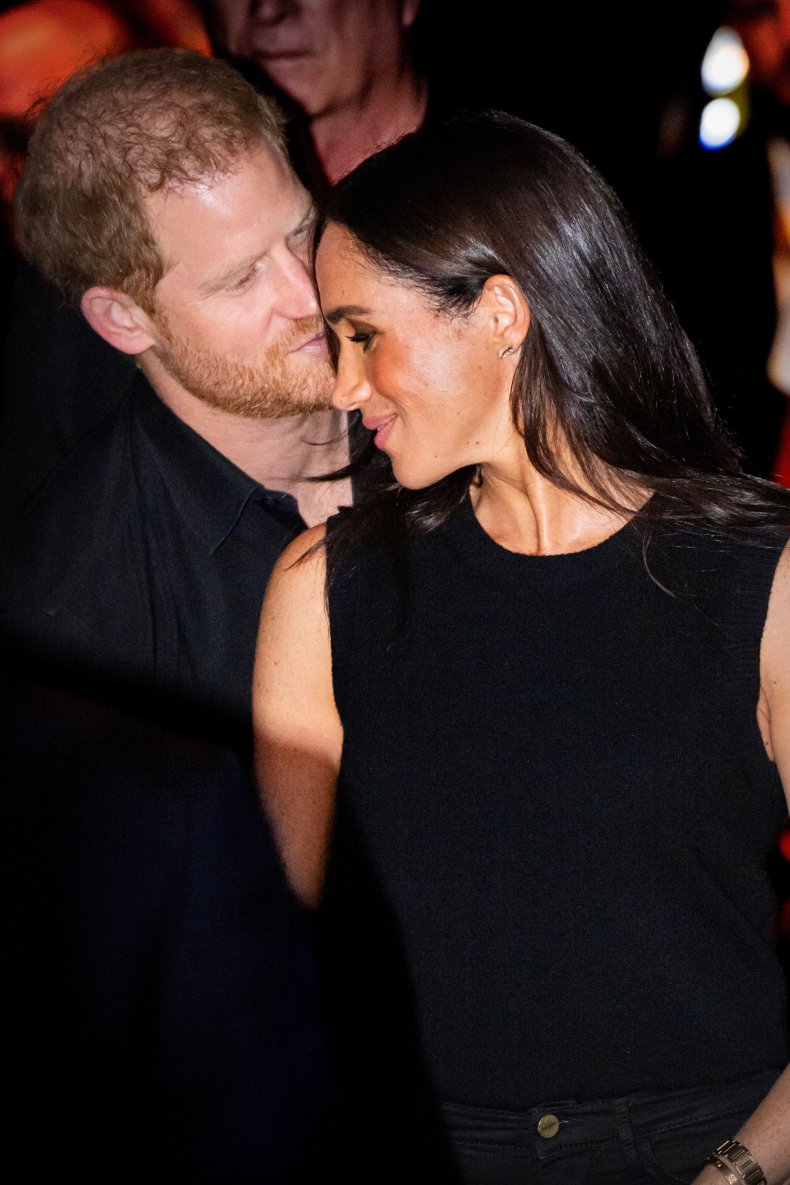 And she wore a stunning strapless, green gown by Cult Gaia, to the closing ceremony on Saturday, September 16.
In his speech, Harry said: "Your mission to heal and grow has been a shining example to us all.
"You've shown us the power in not defining people by assumption, their backstory or past pain, but rather instead on their ability, how they show up, and who they are in the present."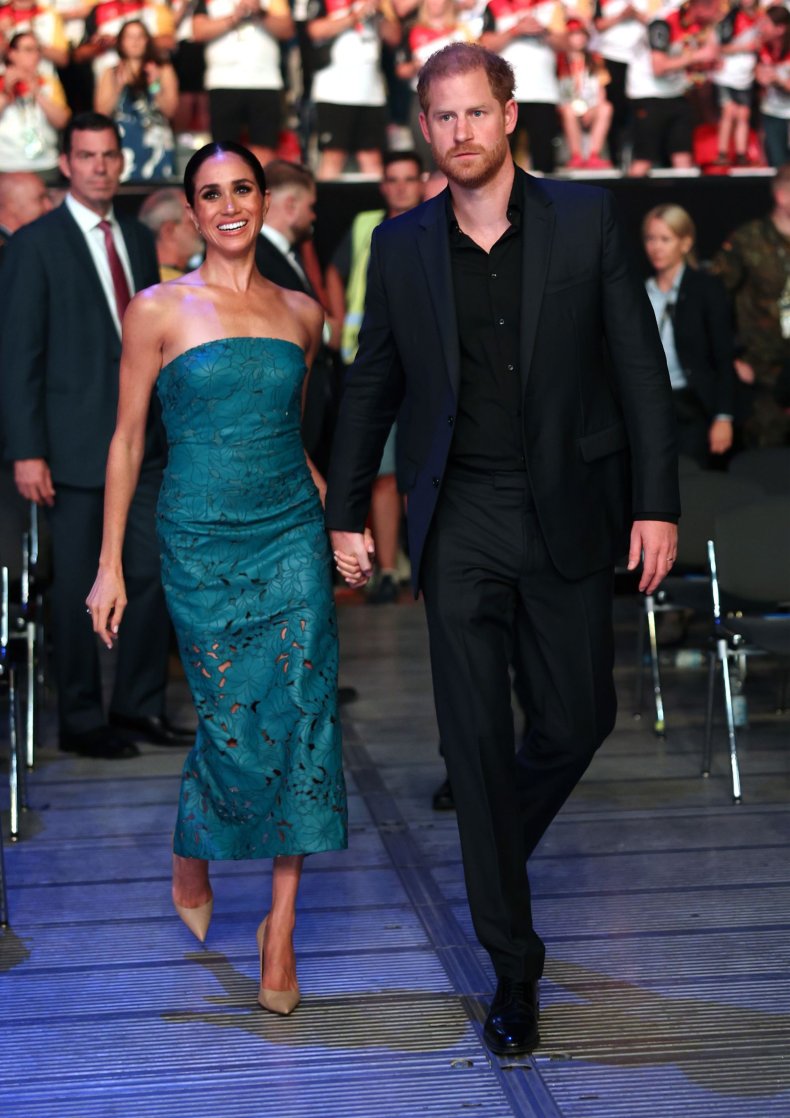 As far as past pain, Harry has much that he has been dealing with in recent years, from resurfaced grief over Princess Diana's death, to Meghan's experiences with the media to a decline in public support for the couple.
Needless to say, Meghan's appearance at the games again helped draw the eyes of the world on the Sussexes.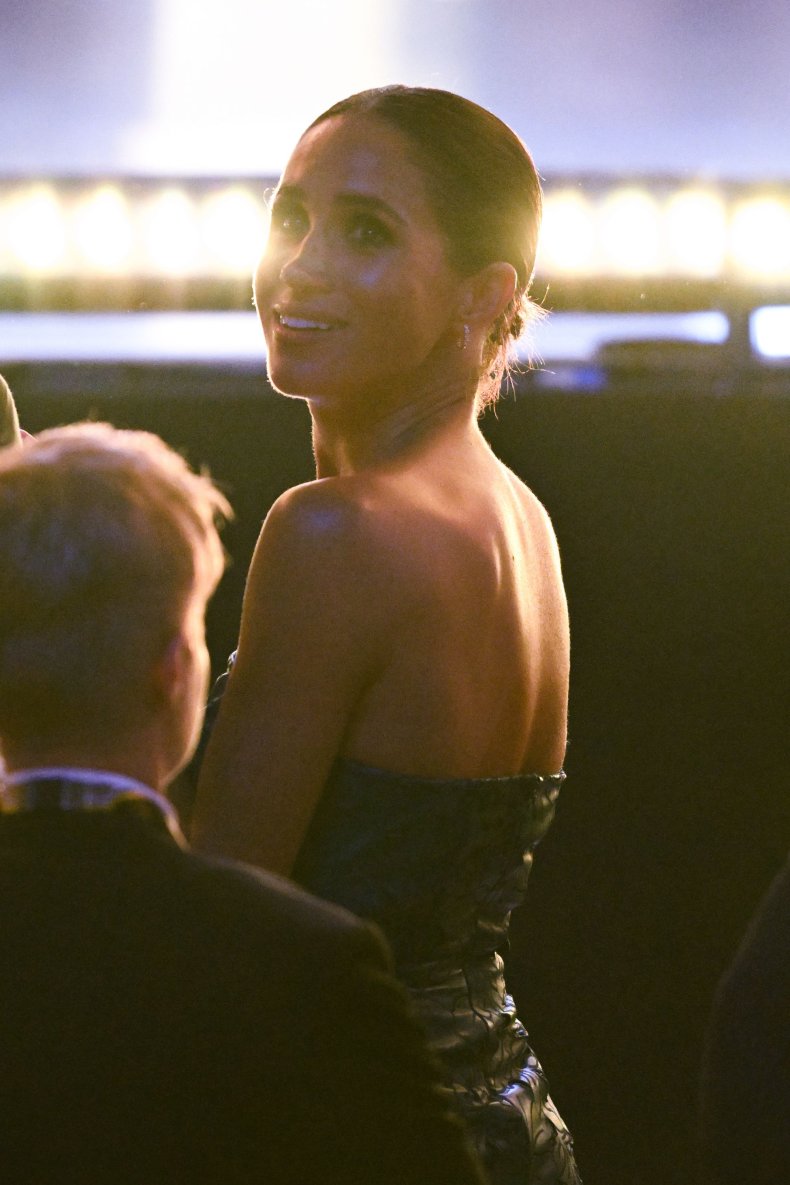 Jack Royston is chief royal correspondent for Newsweek, based in London. You can find him on Twitter at @jack_royston and read his stories on Newsweek's The Royals Facebook page.
Do you have a question about King Charles III, William and Kate, Meghan and Harry, or their family that you would like our experienced royal correspondents to answer? Email royals@newsweek.com. We'd love to hear from you.