Bud Light sales are still struggling nearly six months after transgender influencer Dylan Mulvaney first posted a video on Instagram featuring a personalized can from the beer brand and sparked a mass conservative boycott.

On April 1, Mulvaney shared a video of herself drinking from a Bud Light can. She showed the one with her face on it that she had been sent to celebrate her 'Day 365 of Girlhood', as part of a promotion with the company.
The move enraged right-wing activists who launched a boycott. Some conservatives shared footage on social media of them destroying Bud Light products using an array of dramatic means. This included running crates over with a tractor and shooting at them with an artillery gun.
The most-recent data from Bernstein in the week ending September 9 saw Bud Light with an 8.9 percent share of the U.S. beer market. This was down from 12 percent immediately before the boycott began.
In the four weeks to September 9, Bud Light sales declined by around 30 percent in both volume and dollar value, compared to the same period a year ago. The statistics were compiled by Bump Williams Consulting.
Speaking to Fox News Digital, Harry Schuhmacher, the Beer Business Daily publisher, said that the latest figures show that the decline in Bud Light sales has become "quasi permanent."
Schuhmacher added: "You see Bud Light still just stubbornly down around 30 percent in volume compared to last year, which is where it's been since May or June.
"That tells me that this is quasi-permanent, meaning those consumers are just lost forever," he said.
Nielson data released in August showed that Bud Light sales fell by 26.5 percent for the week ending August 5, compared to the previous year. This was a higher decline than the 25.9 percent year-on-year fall recorded in the week ending June 17.
Newsweek has reached out to Anheuser-Busch, Bud Light's parent company, for comment by email.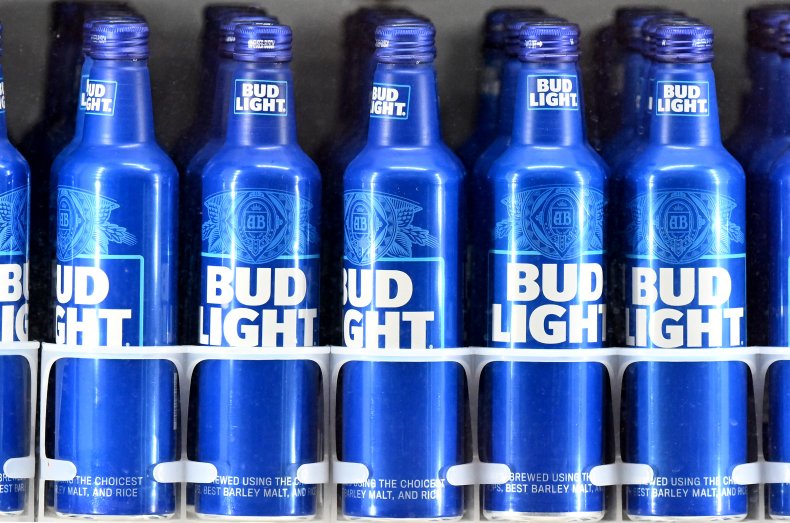 In June, Mulvaney posted another video to Instagram, saying she had been "scared to leave my house" since the backlash over her Bud Light collaboration. She accused the company of failing to reach out to her.
Mulvaney said: "I took a brand deal with a company I loved and I posted a sponsored video to my page and it must have been a slow news week because the way that this ad got blown up, you would have thought I was on a billboard or on a TV commercial, or something major. But, no, it was just an Instagram video."
Referencing the boycott campaign, Mulvaney added: "I was waiting for the brand to reach out to me, but they never did and, for months now, I've been scared to leave my house… for a company to hire a trans person and then not publicly stand by them is worse in my opinion than not hiring a trans person at all."
At the time, a Anheuser-Busch spokesperson told Newsweek: "As we've said, we remain committed to the programs and partnerships we have forged over decades with organizations across a number of communities, including those in the LGBTQ+ community. The privacy and safety of our employees and our partners is always our top priority.
"As we move forward, we will focus on what we do best—brewing great beer for everyone and earning our place in moments that matter to our consumers," the spokesperson added.