Every cell phone in the United States that is powered on and has service will emit a blaring sound during testing of a national alert system on Wednesday, posing a risk for those with secret phones, domestic violence organizations warn.
Around 2:20 p.m. Wednesday, cell phone users nationwide will receive a Wireless Emergency Alert (WEA) from the government. WEA tests are sent out by authorized federal agencies to ensure that every cell phone can receive warnings about emergencies such as natural disasters and public safety threats, according to a statement from the Federal Emergency Management Agency (FEMA), which is coordinating the test in conjunction with the Federal Communications Commission (FCC).
While the WEA alert will appear and sound similar to AMBER alerts and weather warnings on mobile devices, users cannot disable or opt out of the national emergency alert test or turn down the accompanying jarring noise.
Local and national domestic violence groups are warning at-risk community members who use secret phones of the coming alert.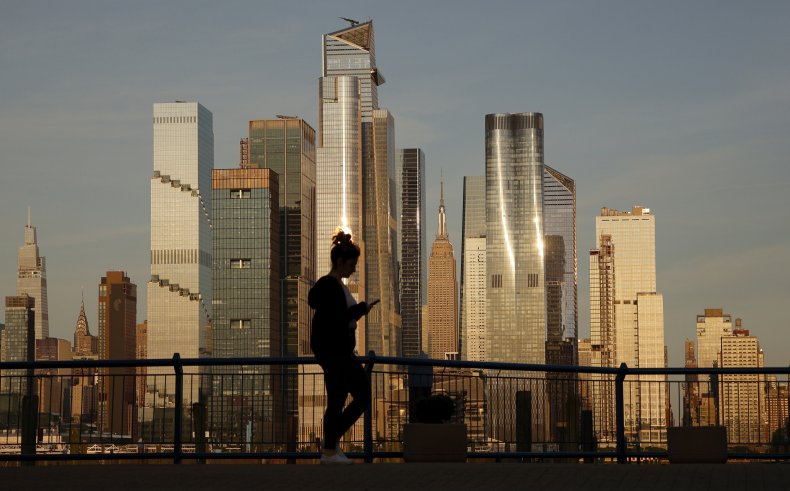 Newsweek reached out via email on Tuesday to the National Coalition of Domestic Violence and Safety Net Project for comment.
The Safety Net Project, part of the National Network to End Domestic Violence that focuses on the intersection of technology and abuse, said the test's blaring tone can inadvertently expose victims' hidden devices that they rely on for help.
Since the coming national test is not an alert that can be disabled or turned off within the device, the Safety Net Project advises those at risk to power off their cell phones around the time of the test. Apple Watches with cellular data are also able to receive the alerts.
For Wednesday's test, silencing the phone or blocking notifications will also not stop the loud sound, Safety Net Project warns, urging those at risk to also not leave devices on airplane mode.
FEMA said the purpose of the test is to "ensure that the systems continue to be effective means of warning the public about emergencies." If Wednesday's test is postponed due to widespread severe weather or other significant events, the backup testing date is October 11.
The alert will also come with a message that reads: "THIS IS A TEST of the National Wireless Emergency Alert System. No action is needed."
WEA is used by the FCC in four types of emergencies: "National Alerts" issued by the U.S. president or FEMA; "Imminent Threat" alerts involving impending threats to safety or life; "Amber Alerts" about missing children; and "Public Safety Messages" conveying advisories for saving lives and property. Tests occur every few years to ensure the system is working properly.