Russia is eyeing a new permanent naval base on the Black Sea coast of the Georgian breakaway region of Abkhazia, its leader said on Thursday, as satellite images showed President Vladimir Putin's Black Sea Fleet is fleeing from occupied Crimea.
"We have signed an agreement, and in the near future there will be a permanent point of deployment for the Russian navy in the Ochamchira district," the leader of separatist Abkhazia, Aslan Bzhania, told Russian newspaper Izvestia a day after he met Putin.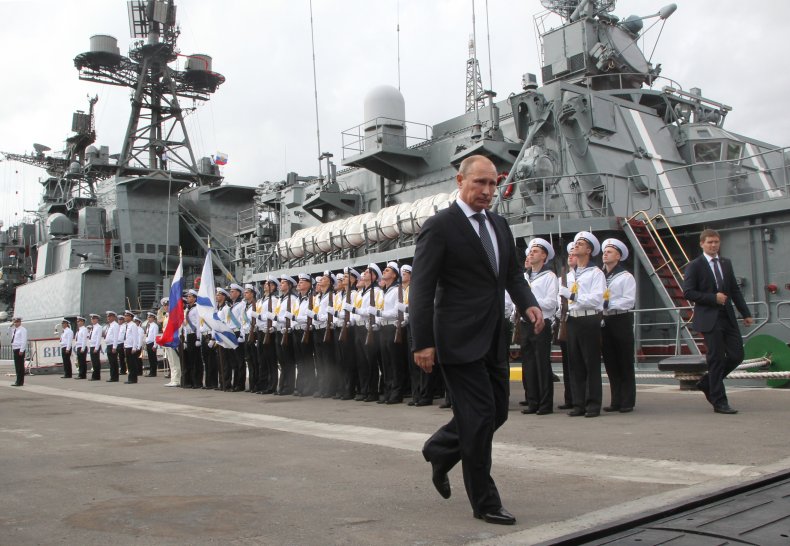 "This is all aimed at increasing the level of defense capability of both Russia and Abkhazia, and this kind of interaction will continue," he said. "There are also things I can't talk about."
The Kremlin hasn't commented on the matter. Newsweek has contacted Russia's Foreign Ministry for comment via email.
It comes as satellite images dated October 1 and 2 shared by three Russian milbloggers on Wednesday show that some of the largest ships of the Black Sea Fleet have repositioned from the port of Sevastopol in Crimea.
Russia's Black Sea Fleet has been dealt a number of blows in recent weeks as Kyiv ramps up its offensive to recapture the Black Sea peninsula that was annexed by Putin in 2014.
This is a developing story and it will be updated when further information becomes available.