A New Hampshire teenager has been indicted on three counts of first-degree murder in the 2022 deaths of his sister-in-law and 4- and 1-year-old nephews, the state attorney general confirmed to Newsweek.
Eric Sweeney, 17, formerly of Northfield, New Hampshire, has been charged in the deadly shootings of 25-year-old Kassandra Sweeney, 4-year-old Benjamin Sweeney and 23-month-old Mason Sweeney, in their home last year, New Hampshire Attorney General John M. Formella announced on Wednesday.
Michael Garrity, director of communications for the New Hampshire Office of the Attorney General, at the time of publication told Newsweek in an email on Wednesday that some details of the case are limited due to the suspect being a juvenile.
"What we can say, is that Eric Sweeney has been indicted by the Merrimack County Grand Jury and there is no suspicion or belief that any other person is criminally responsible for the murders of Kassandra Sweeney, and her sons Benjamin and Mason," Garrity said.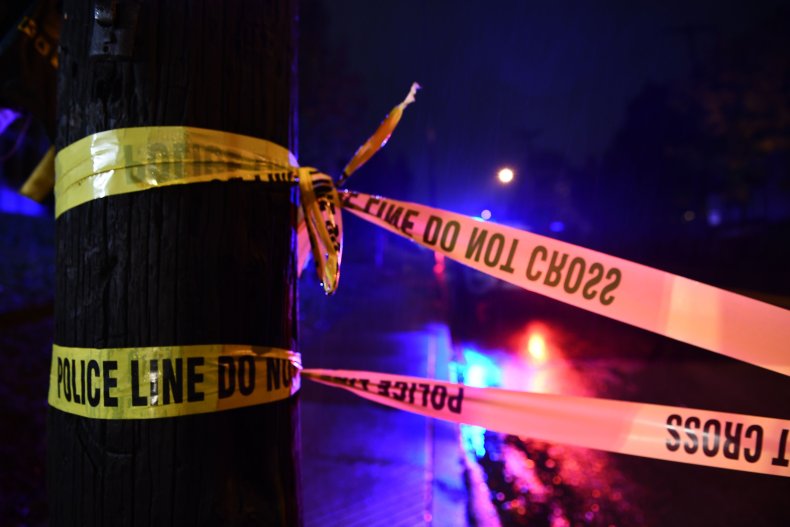 The Merrimack County Grand Jury indicted Eric Sweeney on "three counts of first-degree murder for purposely causing the deaths of Kassandra, Benjamin, and Mason Sweeney, by shooting them," Formella said. The teen was also indicted on one count of falsifying physical evidence, which alleges that he knew an investigation was about to begin so he "did alter, destroy, conceal, or remove a Taurus .40 caliber handgun, with the purpose of impairing its availability in said investigation," according to the attorney general.
Police were called on the morning of August 3, 2022, to the Sweeneys' Wethersfield Drive home in Northfield, roughly 20 miles from Concord, and discovered the three victims inside, each suffering from a single gunshot wound. Authorities would not say who made the 911 call to report people may be injured inside the residence.
Chief Medical Examiner Dr. Jennie V. Duval determined the deaths to be homicides, state authorities announced shortly after the triple slaying. While Eric Sweeney, then 16, was arrested eight days after the deadly shooting, his name was not able to be released until he was recently indicted because of his age.
Senior Assistant Attorney General Geoff Ward told local media days after the deaths that state officials have been in contact with the victims' husband and father, identified by the family as Sean Sweeney, and he has been "very cooperative and helpful in this investigation."
"He is obviously beyond devastated as a result of these crimes," Ward said.
A GoFundMe page was set up by a family member to help Sean Sweeney after the "unimaginable loss."
Newsweek reached out to the Sweeneys via GoFundMe.
Eric Sweeney is detained in the Sununu Youth Services Center, a secure facility in Manchester for those age 13 to 17, The Boston Globe reports. Court records obtained by the outlet show that he is scheduled to appear before a judge on November 3.