Vladimir Malov, a Russian official in occupied Ukraine and ally of President Vladimir Putin, was killed on Saturday after a car he was in exploded, as confirmed by other local officials.
Malov, according to news outlet Ukrainska Pravda, had been serving as the "secretary of the local branch" for the United Russia party in Kherson Oblast, a region in Southern Ukraine near the Black Sea and the Dnipro River, just north of Crimea. The region has been under Russian occupation since early last year when Moscow invaded the Eastern European nation, with Ukraine reclaiming parts of it in a counteroffensive last fall. United Russia is a conservative political party in Russia, and is the largest in the country with a majority of the seats in the Duma.
On Saturday, the Telegram account of the Russian state-run outlet, RIA Novosti, initially reported the news of Malov's car exploding, citing statements from another local official. The incident occurred in the city of Nova Kakhovka, roughly 53 miles east of the region's administrative center. At the time, it was said that Malov had been taken to a local hospital "in extremely serious condition," with doctors "fighting to save his life."
Later, Reuters confirmed that Malov had died, citing Russian collaborator and acting governor of the Russian-annexed Kherson Oblast Vladimir Saldo, who called the incident a "terrorist attack" and implied that it had been orchestrated by Ukraine. Officials in Kyiv did not respond to the outlet's request for comment on the matter.
Newsweek has reached out to officials in Ukraine via email for comment.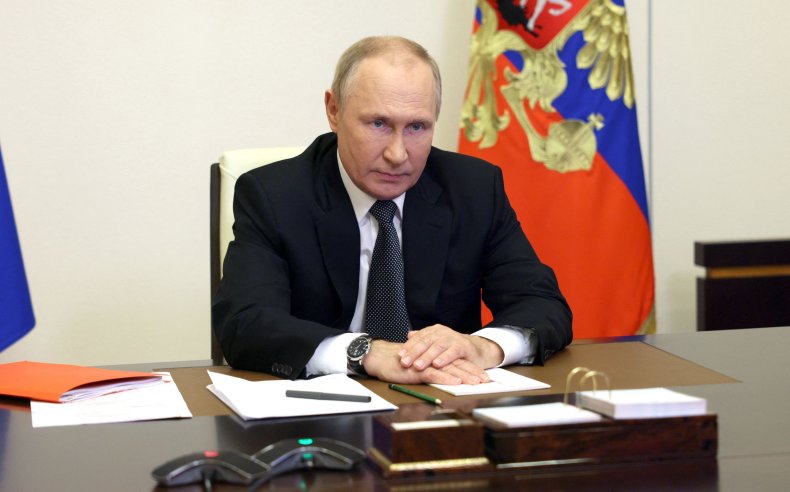 While the exact nature of Malov's death remains unknown, officials like him who have been viewed as collaborating with Russian forces in Ukraine have frequently been made the targets of assassination attempts.
In July, Russian officials reported that such an attempt Sergei Askyonov, the Kremlin-backed head of occupied Crimea, had been thwarted. A suspect had allegedly planned to plant a bomb in the official's car, but was detained in June before he was able to.
"An assassination attempt against the Head of the Republic of Crimea, Sergei Aksyonov, plotted by Ukrainian intelligence agencies, has been thwarted," a statement from the FSB said at the time, according to the Kremlin-backed media outlet Tass. "The bomber failed to follow through with his criminal plans as he was detained while removing an explosive device from a cache."
Few other details about the suspect were provided, aside from the fact that he was a Russian national born in 1988, who had reportedly been recruited for the task by the Security Service of Ukraine (SBU) and given mine-explosive training.