President Joe Biden pledged support for Israel after Hamas carried out an attack in its southern region Saturday, pledging that Washington, D.C., will "make sure" they have what they need to help their citizens as they defend themselves.
Hamas fired thousands of rockets, while dozens of their fighters infiltrated the heavily fortified border by air, land and sea in areas near the Gaza Strip, marking an escalation in the decades-long Israel-Palestinian conflict. The attack quickly drew bipartisan rebuke from leaders in the Unite States, as Israel is seen as its closest Middle Eastern ally.
Biden delivered remarks at the White House condemning the attack, issuing a stark warning to Israel's enemies.
"Israel has its right to defend itself and its people. Full stop. There's never justification for terrorist attacks, and my administration's support for Israel's security is rock solid and unwavering. Let me say this as clearly as I can. This is not a moment for any party hostile to Israel to exploit these attacks to seek advantage. The world is watching," he said.
Meanwhile, several social media posts circulated on Saturday alleging that Biden authorized an $8 billion security package following the attacks.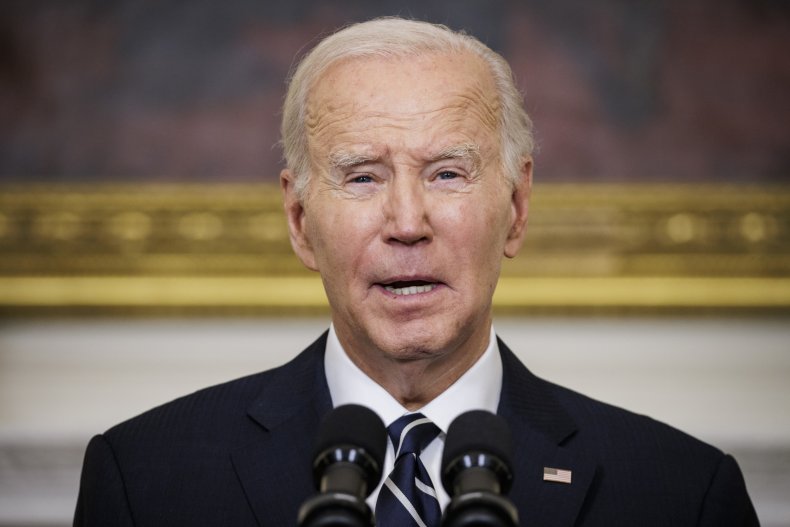 The Claim
The claim was posted by several high-profile accounts, including some apparent news websites and appeared to originate from a photograph appearing to show a White House press release declaring the $8 billion in aid.
The photograph suggests Biden ordered the Department of State to "direct the drawdown of up to $8 billion in defense articles and services of the Department of Defense, and military education and training, to provide assistance to Israel."
"Biden has approved an Emergency Military Aid Package to Israel worth $8 BILLION. Zelensky is furious," posted conservative commentator Jackson Hinkle.
"Biden has instantly approved the allocation of $8 billion in military aid to Israel. Somehow there's always money for violence. And somehow the bombing of civilians is ignored," wrote progressive activist Joshua Hill.
"Media coverage: "Amidst Operation Al-Aqsa Flood by the Palestinian resistance in Gaza, US President Joe Biden approves an emergency military aid package to the occupying state of Israel worth $8 billion," posted Quds News Network.
The Facts
No such press statement has been posted to the White House's website, and Biden did not provide any details about specific aid during his press conference Saturday afternoon.
Biden said he has been in contact with members of Congress and directed his national security team to begin discussions with their Israeli counterparts "to make sure Israel has what it needs."
Still, the U.S. has provided Israel with billions of dollars of aid in recent years. Biden signed legislation last year that provided $3.8 billion in annual funding for Israel, from fiscal year 2019 to 2028. This is part of a 2016 Memorandum of Understanding (MOU) between the U.S. and Israel, in which former President Barack Obama pledged that Washington would provide $3.8 billion per year over the next 10 years.
The MOU allocated $33 billion in foreign military financing, which included $5 billon in missile defense assistance, according to a previous White House statement.
Meanwhile, Congress also authorized $520 million for joint U.S.-Israel defense programs in 2023, according to a Congressional Research Center report.
Newsweek reached out to the White House, Israel's Foreign Affairs Ministry and Hamas for comment via email.
The Ruling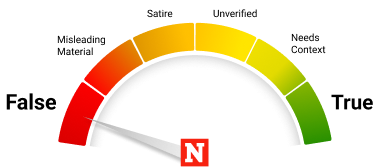 False.
Although the U.S. has been a consistent ally to Israel, and Biden has pledged support for Ukraine in broad terms, the White House has not confirmed that it plans to send an additional $8 billion to the country amid the Hamas attack.
No evidence could be found showing that the White House ever released a statement pledging this support, and some on social media said it appeared to be doctored.
However, the screenshot does appear to use the exact language of a July 25, 2023, memorandum in which Biden ordered an additional $400 million for Ukraine as it defends itself against a Russian invasion.
FACT CHECK BY NEWSWEEK