An Egyptian policeman fatally shot two Israeli tourists, according to the country's Interior Ministry.
According to the Associated Press, the shooting happened at the Pompey's Pillar—a Roman triumphal column—in the coastal city of Alexandria earlier on Sunday.
The Extra News channel which has ties to Egyptian security agencies said another person was wounded in the attack and that the suspect was apprehended.
Officers soon cordoned off the site of the attack and have launched an investigation, according to the AP.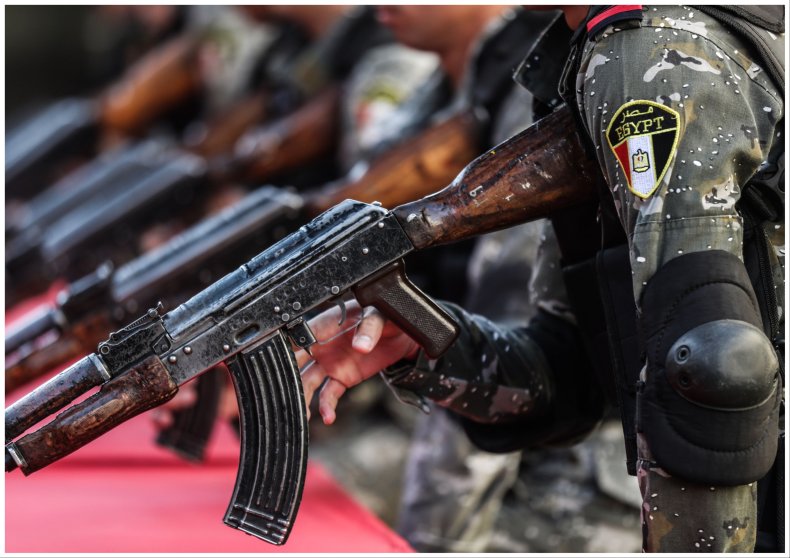 A graphic video shared on social media shows people lying motionless close to Pompey's Pillar as a woman appears to shout for an ambulance.
Officers are then seen working around the area as another man, who appeared to be injured, could be seen lying upright on some steps.
Newsweek has contacted the Egyptian Interior Ministry for comment via email.
The circumstances of the shooting were not immediately clear. It comes after Hamas launched a surprise attack on Israel.
This is a developing story and will be updated.