Amazon slashes prices on Apple AirPods, Samsung Galaxy Buds and more earbuds for October Prime Day 2023
Have you heard?
Some of the most popular earbuds of 2023 right now are on discount for Amazon's Prime Big Deal Days sale. From noise-canceling wonders for peaceful commutes to sweat-resistant, fitness-focused options, there's something for everybody in the market. Grab yours now and elevate your audio experience without breaking the bank.
The experts at CBS Essentials have scoured Amazon to find the biggest discounts on earbuds from top-rated brands. Save on Apple AirPods, Samsung Galaxy Buds and more right now. All of these earbuds have a four-star rating or higher, and include hundreds of positive reviews from real shoppers.
Best Amazon earbud deals
Shop Amazon today and save big on earbuds from Samsung, Apple and more.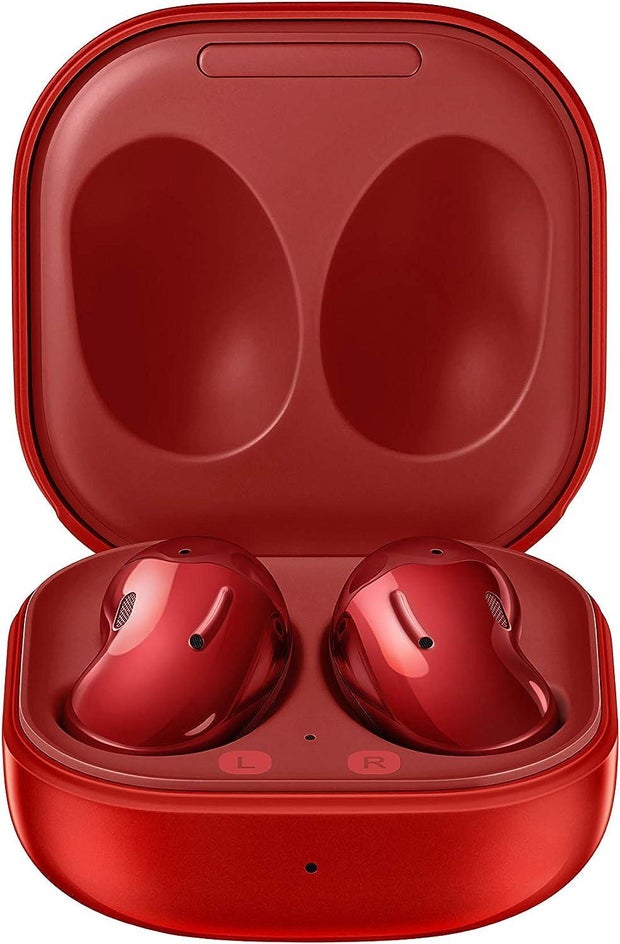 The Samsung Galaxy Buds Live are a standout pair of earbuds that deliver, whether you're tuning in during your daily commute or relaxing at home. They're the perfect accessory for going out and about and catching a podcast or taking your calls on the go. 
How's the audio quality, though? It's excellent. These earbuds boast rich, crisp, and full-bodied sound. Don't let their compact and sleek design fool you — these earbuds pack a punch when it comes to delivering sound that's satisfyingly clear and bassy. 
On the comfort and fit front, the Galaxy Buds Live feel great in your ears, providing a comfortable, secure fit that makes them great for all-day wear. Their shape makes them a bit more awkward at first than the Galaxy Buds+ line, but they're easy enough to get used to. 
When it comes to battery life, they offer 8 hours of continuous playback on a single charge, and the charging case extends this further, offering additional charges that result in a total of up to 29 hours of playtime. That's more than enough to get you through a day of work, a long workout, and an evening of relaxation. 
They also come with a feature that allows you to easily connect with other Galaxy devices, such as tablets or phones, using Samsung's seamless device-to-device pairing. This means you can effortlessly switch between devices without the need to unpair and repair your earbuds. 
The best part? These top-rated earbuds are 25% off right now at Amazon
Why we like the Samsung Galaxy Buds Live
They offer exceptional audio quality for rich and immersive sound.
They're compact and lightweight and come in an eye-catching charging case.
They're perfect for all-day wear and a natural, open sound experience.
They have an impressive battery life of up to 29 hours, with seamless device-to-device pairing for a smooth listening experience.
---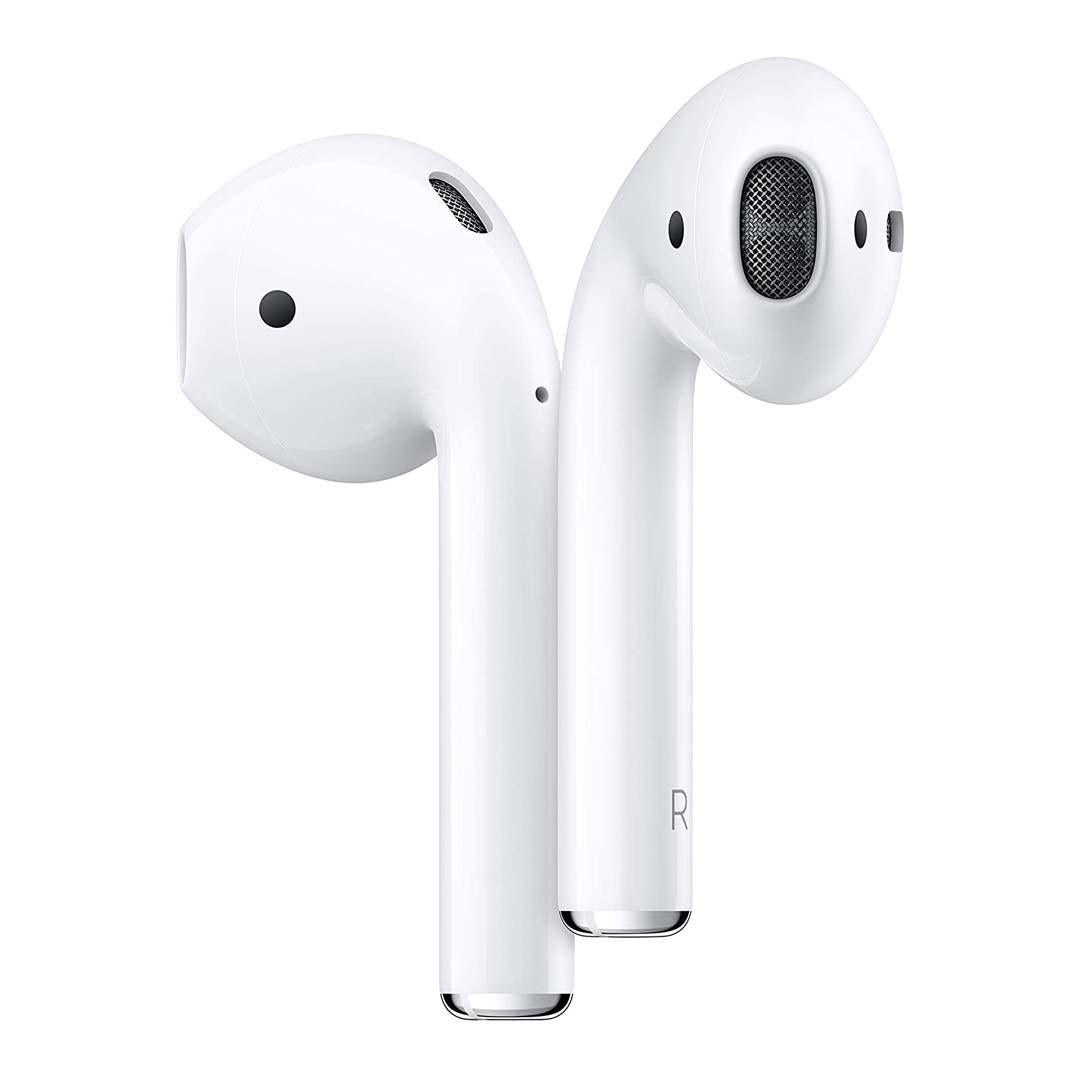 The second-generation Apple AirPods may not be the latest model, but they're still one of the most sought-after earbuds on the market.
These are some of the most versatile earbuds you can buy if you're a regular iOS user. But beyond that, these are great earbuds that are perfect for tossing in your bag and heading out into the world. They just connect when you need them. There's no frustrating need to pair them.  
These 4.7-star-rated earbuds boast more than 24 hours of total listening time with the wireless charging case, fool-proof one-tap setup for Apple device owners and a low-latency wireless connection for full immersion when consuming movies and music. 
If you're in need of a daily set of earbuds that look and feel premium, these are a great and affordable option.
Why we like the Apple AirPods (2nd Generation):
Their clear and high-quality sound makes for immersive listening. 
They feature one-tap setup and intuitive controls for better convenience. 
They have an impressive battery life of over 24 hours with the charging case, and quick charging for on-the-go.
---
The design of the AirPods Pro 2 is fairly similar to the previous generation, but Apple has introduced touch control to the AirPods Pro 2 to help users more seamlessly control their AirPods. The latest Apple AirPods Pro 2 earbuds offer 30 hours of listening time with the included charging case. They have an upgraded wireless chip for improved audio functionality, a new low distortion driver for clearer audio and improved active noise cancelation.  
The Apple AirPods Pro 2 provide truly custom sound: You can use your iPhone's camera to analyze your unique ear anatomy and find the perfect audio settings for you.
Users will also get a new extra-small tip with their AirPods. The case did get a notable design upgrade with a new lanyard loop and a built-in speaker to help track the location of your AirPods case. Plus, you can now choose betweening a USB-C compatible AirPods charging case or a Lightning compatible case.
You're paying for the better ergonomics here, improved sound, and what you'll definitely end up agreeing is a premium experience. There's certainly a lot to love about the Apple AirPods 2, especially when they're on sale.
Why we like the Apple AirPods 2:
They have an upgraded wireless chip with improved active noise cancelation for enhanced audio quality. 
They offer 30 hours of listening time with the included charging case. 
 Their unique custom sound feature allows iPhone's camera to analyze ear anatomy for personalized audio settings.
---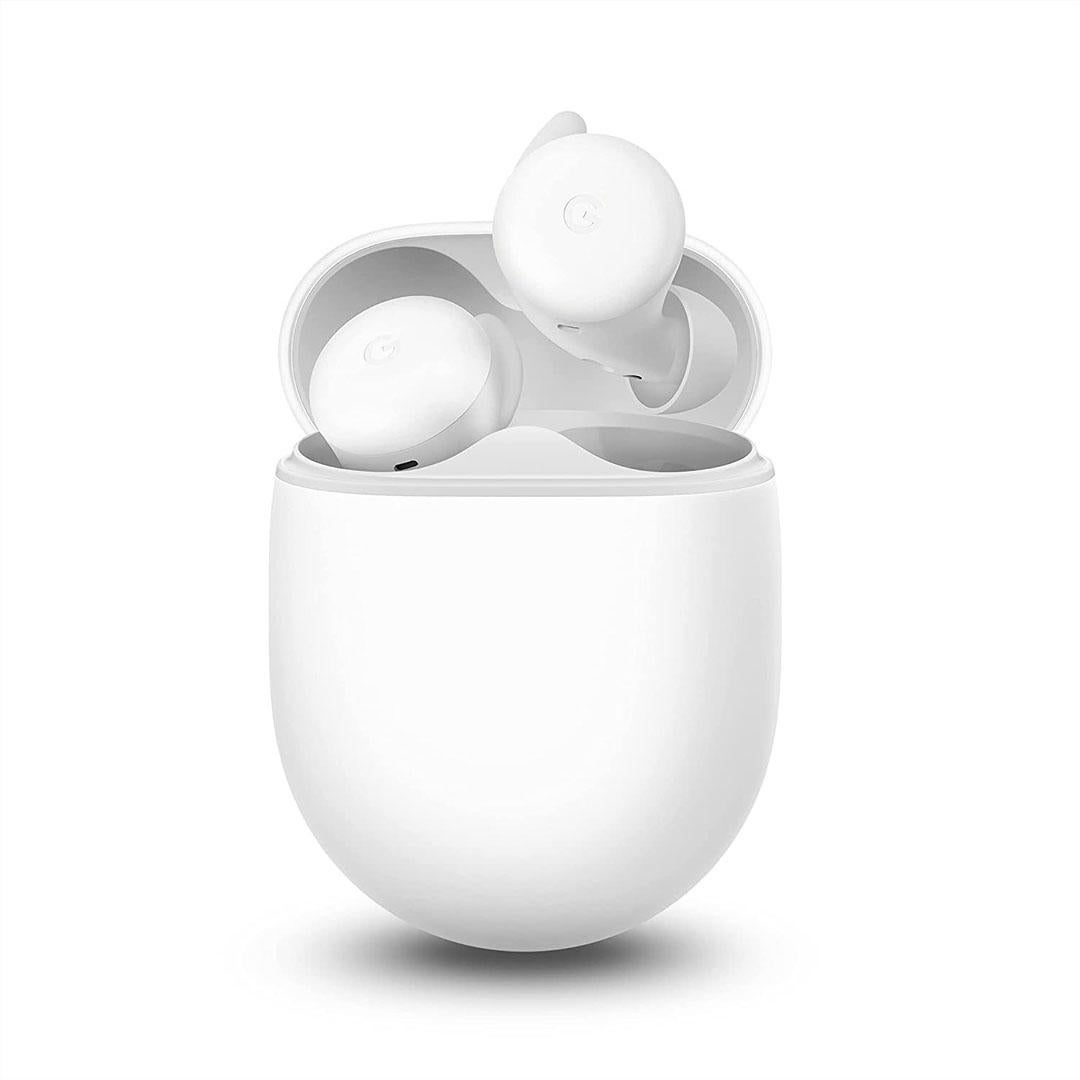 Google Pixel Buds A-Series earbuds feature adaptive sound technology that automatically adjusts the volume based on the noise level of your environment. 
Worried about sweat or rain? These earbuds are IPX4 water-resistant, making them your perfect workout partner. Feel free to take them along to the gym, on a run or anywhere else life takes you.
In terms of battery life, the Google Pixel Buds A-Series won't tap out on you when you need them most. They offer up to five solid hours of listening time on a single charge. But that's not all — the included charging case holds enough juice to give you a total of 24 hours of listening bliss. That's your entire day, from morning podcasts to bedtime tunes, sorted.
And if you're the type to check the reviews before making a decision (who isn't?), you'll be pleased to know that these earbuds are a hit with users. They have scored an impressive 4.5-star rating on Amazon, which suggests that plenty of folks out there think they're doing something right.
All in all, the Google Pixel Buds A-Series seem to be a fantastic blend of convenience, durability, and intelligent design. They're like the earbuds version of a reliable, all-terrain vehicle: Ready for whatever your day throws at them.
Why we like the Google Pixel Buds A-Series
They feature adaptive sound that adjusts volume in response to your surroundings.
Their water-resistant design makes them gym-friendly.
Up to five hours of listening time per charge, with a total of 24 hours with the charging case. 
---
These Jabra headphones are 56% off with an invite. That means you'll need to go to the product page now and request an invitation to shop this deal in October during Prime Big Deal Days. The Bluetooth earbuds promise up to 30 hours of battery life with the included charging case and feature adjustable noise-canceling technology. They are designed for wear during workouts and are sweat-proof.
"As an active runner who sweats a lot when running, I've always had issues with other brands of earbuds over the years and having them pop out during my runs. That is, until now," an Amazon reviewer says. "I purchased the Jabra Elite 7 Active earbuds after searching online for sweat-resistant earbuds for runners. After wearing these earbuds for the past month-plus, I can honestly say that these earbuds more than met my expectations for staying in my ears through lots of sweat-related activities."
Why we like the Jabra Elite 7 earbuds:
Reviewers report that the earbuds are comfortable and stay in place while running.
The earbuds offer five levels of noise cancelation, so you can hear as much or as little of your surroundings as you'd like.
They provide a rich, immersive sound with 6mm speakers.
They're IP57 rated for dust and water resistance.
---
When is Amazon Big Deal Days?
The Amazon Big Deal Days sales event (also known as October Prime Day) kicked off at midnight PT (3:00 a.m. ET) on Tuesday, Oct. 10 and runs through Wednesday, Oct. 11, 2023.
---
What else is on sale during Amazon Big Deal Days?
During the Amazon Big Deal Days sales event, you'll also find big discounts across all of Amazon's departments, including home, tech, kitchen, fitness and so much more. This is the perfect time to kick off (and potentially even finish) your holiday shopping, without having to deal with Black Friday crowds and having the gifts you want to purchase being sold out. You'll find deals on luggage for your holiday travels, too.
---
Do you need to be a Prime Member to shop Prime Big Deal Days deals?
While some of the best Amazon Prime Big Deal Days offers are Prime-exclusive or invite-only, there are also tons of deals open to all shoppers. So even if you don't have an Amazon Prime membership, there are deals for you.
If you want to shop the best deals, though, you'll want to sign up for a 30-day free trial of Amazon Prime. Prime memberships costs $14.99 per month or $139 per year, and include access to Amazon Prime Video (Thursday Night Football) and a number of other great perks.
---
What other stores are holding competing early Black Friday sales?
Many other popular online and retail merchants, such as Walmart, Target, Best Buy and even your favorite department stores, such as Macy's, all tend to kick off sales either at the same time or around the same dates as Amazon Big Deal Days.
---
Do products on sale during Amazon Big Deal Days sell out?
You bet they do — and sometimes within hours. Often, quantities are limited. Once a product is sold out at the sale price, Amazon won't always restock right away and when it does restock, the sale price likely won't be offered.
---
Can products bought from Amazon during Amazon Big Deal Days be returned?
Unless it specifically states in the product description or near the "add to cart" and "buy now" buttons that the product being offered on sale is a final sale or not returnable, Amazon's regular return policy for that product will be honored. 
On the right side of a product description on Amazon, just below the "buy now" button (and where it says "ships from and sold by"), look for the heading that says "returns." 
If the text says, "eligible for return, refund or replacement within 30 days of receipt," that's the return policy that will be honored. However, you may be responsible for paying return shipping to Amazon, unless you drop off the product as a Whole Foods or Kohl's, which accepts some Amazon returns.
---
Related content from CBS Essentials