Colorado Republican Representative Lauren Boebert has consistently campaigned on an anti-immigration ticket, introducing articles of impeachment against Joe Biden, arguing that the president's actions have caused death at the U.S.-Mexico border.
In a recent social media post, Boebert made her criticism clear again, claiming that figures for crossings in the past two months had reached a remarkable number, nearing the total number of people living in Wyoming.
The remark on X, formerly Twitter, posted on October 1, 2023, and since viewed more than 490,000 times, stated: "In the past two months, we've received just about as many illegals into our country as Wyoming has people."
"This is an invasion and can be spoken of in no other terms than that."
However, the congresswoman's claim includes some caveats that weren't immediately clear.
How To Define Migration Stats
A spokesperson for the congresswoman told Newsweek that the post was based on U.S. Customs and Border Protection (CBP) figures for "encounters" at the Southwest border in August 2023 and figures for the same metric in September 2023, as reported by the New York Post.
"Encounters," according to a terminology guide published by CBP, refers to the apprehension of individuals between ports of entry or interactions with individuals at ports of entry where they could not legally enter the country.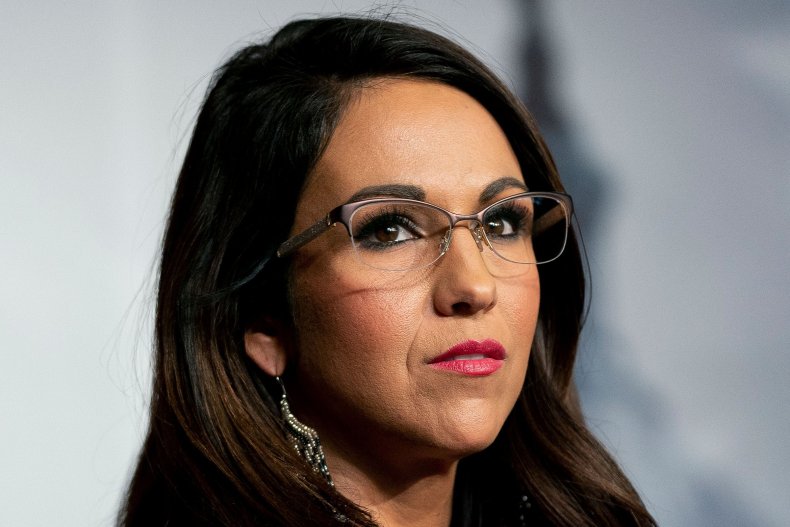 Boebert's claim about migrants being "received" could therefore cause confusion as these figures refer to individuals who were dealt with by authorities as they attempted to cross, not migrants processed into the United States.
It is also worth noting that "encounters" at the border refer to interactions between individuals and the authorities, not the total number of individuals who attempted to enter. The total number of encounters can include people authorities have come across more than once in a 12-month period.
What the Numbers Say
The number of "unique individuals" encountered at the Southwest border in August was 164,911.
The Post article, published September 30, alleged that according to CBP sources who had spoken to Fox News, total migrant encounters for September 2023 had exceeded 260,000 people. That figure has yet to be published by CBP. A department spokesperson did not confirm to Newsweek if other media outlets' numbers were accurate.
The official figure for August 2023, however, is available, with a total of 232,972 encounters recorded along the Southwest border that month. Combined with the unofficial figure published by Fox News, total encounters for August and September 2023 came to 492,972.
A separate CBS News story published several hours after Boebert's tweet did not include the 260,000 figure, saying only that about 210,000 migrants were apprehended between official ports of entry. "Tens of thousands" were additionally processed at the ports of entry, CBS said. This could equal the 260,000 quoted by Fox, although the number was not repeated by CBS.
According to the Census Bureau, the total population of Wyoming when last recorded in July 2022 was 581,381.
That means Wyoming's population figure is 88,409 higher—or about 15 percent more—than the total combined number of border encounters for August and September.
A spokesperson for Boebert told Newsweek: "There were in fact about as many illegal crossings per CBP data as the population of Wyoming…When someone says 'about as many' it's a ballpark number, not an exact comparison."
The spokesperson added that Boebert did not provide a specific number, nor did she say that it exceeded the population of Wyoming.
A CBP spokesperson told Newsweek: "We remain vigilant and expect to see fluctuations, knowing that smugglers continue to use misinformation to prey on vulnerable individuals.
"We are safely and efficiently vetting and processing migrants to place them in immigration enforcement proceedings consistent with our laws and operational planning efforts.
"DHS has used its executive authorities to improve processing, strengthen consequences at the border, and more quickly remove individuals who fail to establish a lawful basis to remain in the country. As a result, since May 2023, DHS has repatriated over 281,000 individuals, including more than 41,000 individual family members."