The Amazon Prime Big Deal Days sale, also known as the October Prime Day sale, is on now, with thousands of deals across just about every one of Amazon's product categories. You can save big on TVs, headphones, bedding and more — even potato chips and toilet paper are on sale.
So many things are on sale, in fact, that it can be tough figuring out what deals are truly the best, and which deals are just kind of meh. That's where your friends at CBS Essentials come in — we've scoured all the October Prime Day deals to find the very best ones we think are worth your attention. Read on for our editors top picks, or tap the button below to head straight to the sale.
Our editors' favorite Amazon Prime Day deals
The folllowing deals have been chosen by CBS Essentials editors as some of the best of the sale. Check back here regularly — we'll be adding more picks throughout the two-day sale.
Our editors have picked the Apple AirPods Pro 2 as one of the best October Amazon Prime Day deals because of their price. These earbuds are easily our readers' favorite, and they've never been cheaper.
The design of the AirPods Pro 2 is fairly similar to the previous generation, but Apple has introduced touch control to the AirPods Pro 2 to help users more seamlessly control their AirPods. The latest Apple AirPods Pro 2 earbuds offer 30 hours of listening time with the included charging case. They have an upgraded wireless chip for improved audio functionality, a new low distortion driver for clearer audio and improved active noise cancellation.   
You can now choose between a USB-C compatible AirPods charging case or a Lightning compatible case. Both versions are on sale.
Why we like the Apple AirPods 2:
They have an upgraded wireless chip with improved active noise cancellation for enhanced audio quality. 
They offer 30 hours of listening time with the included charging case. 
 Their unique custom sound feature allows iPhone's camera to analyze ear anatomy for personalized audio settings.
---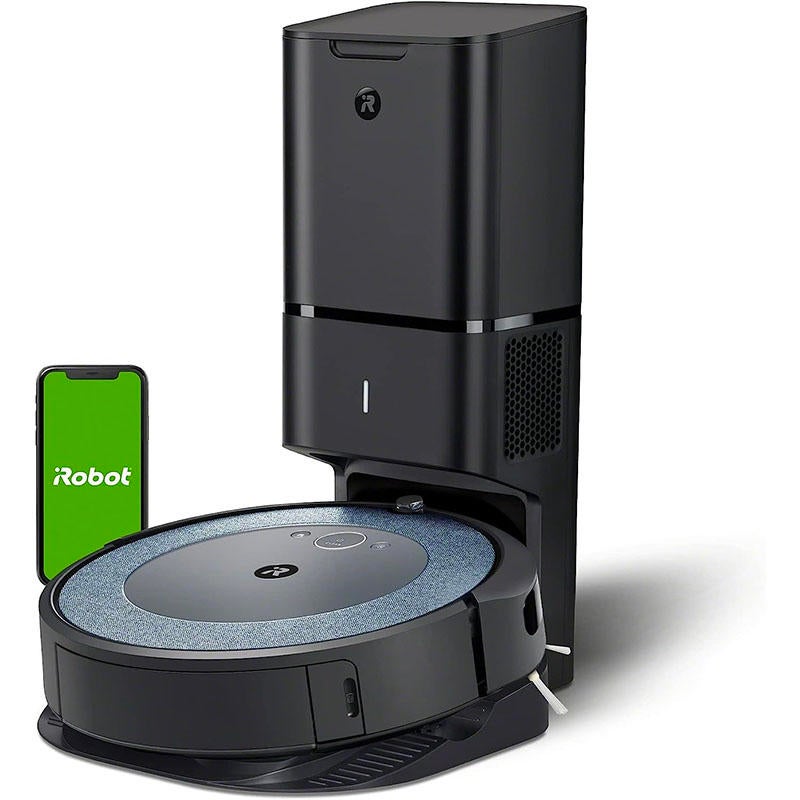 There's no shortage of robot vacuum deals at Amazon today, but our editors have singled this one out as one of the best. iRobot Roomba is our readers' favorite robot vacuum brand, and rarely do we see a top-rated model with an included self-emptying base priced so affordably.
We like that the Roomba i4+ EVO has smart mapping features and can clean your rooms in nice, tidy lines. It has dirt sensors that tell the vacuum when more cleaning power is required, and it has flexible dual multi-surface rubber brushes that are ideal for picking up pet hair. It's a great solution for those who don't have time to clean: You only need to empty the vacuum bin once every 60 days.
Regularly $600, you can get it for $349 during Amazon's October Prime Day sale.
---
Prime Day isn't just about saving on big-ticket items — there are plenty of everyday deals available to shop today, too. One of our favorite Amazon deals is this one on Frito-Lays snacks: The 40-piece variety pack is just $17. Note that you must be an Amazon Prime member to get this deal.
These one-ounce bags are perfect for packing in school lunches or taking to work as a mid-day snack. The variety pack includes a mix of Lay's Classic Potato Chips, Crunchy Cheetos, Chili Cheese Fritos, Lay's BBQ Potato Chips, Original Funyuns, Doritos Nacho Cheese, Original Fritos and Ruffles Cheddar & Sour Cream Chips.
"In our house, any time we open a big bag of chips, half of the bag goes to waste because it goes stale before we can eat the entire bag," says one Amazon reviewer about this 4.6-star-rated snack variety pack. "With these little snack sized bags, you get a fresh bag of chips every single time!"
---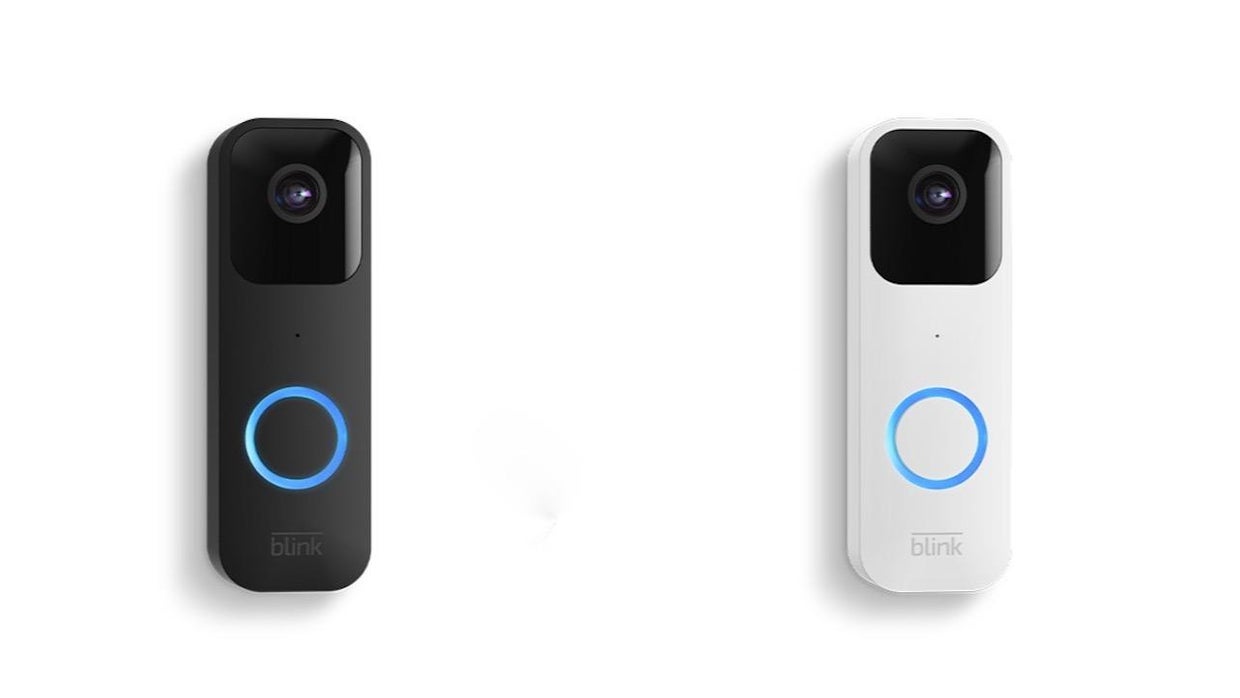 This Blink Video Doorbell deal is incredibly popular with our readers, and it's not hard to see why. This 4.3-star-rated wireless doorbell lets you keep an eye on visitors and potential package thieves this holiday season. And the best part: It's just $30.
The doorbell will instantly alert you if it picks up motion near your door. It can capture 1080p resolution recordings of these events via the camera's wide-angle (135 degree) lens. Choose between white and black.
The Blink Video Doorbell can help protect your home on its own, or it can be used in conjunction with other easy to install, indoor and outdoor home security cameras from Blink to create a setup with more coverage. (Lots of Blink cameras are on sale during the October Prime Day sale.)
Why we like the Blink Video Doorbell:
It's wireless and is powered using two AA lithium batteries.
The camera offers 1080p (30fps) resolution and records video (that gets stored in the cloud) at 640 x 350 pixel resolution.
You get live, two-way communication with whomever approaches your door.
The video doorbell can be installed in just minutes.
---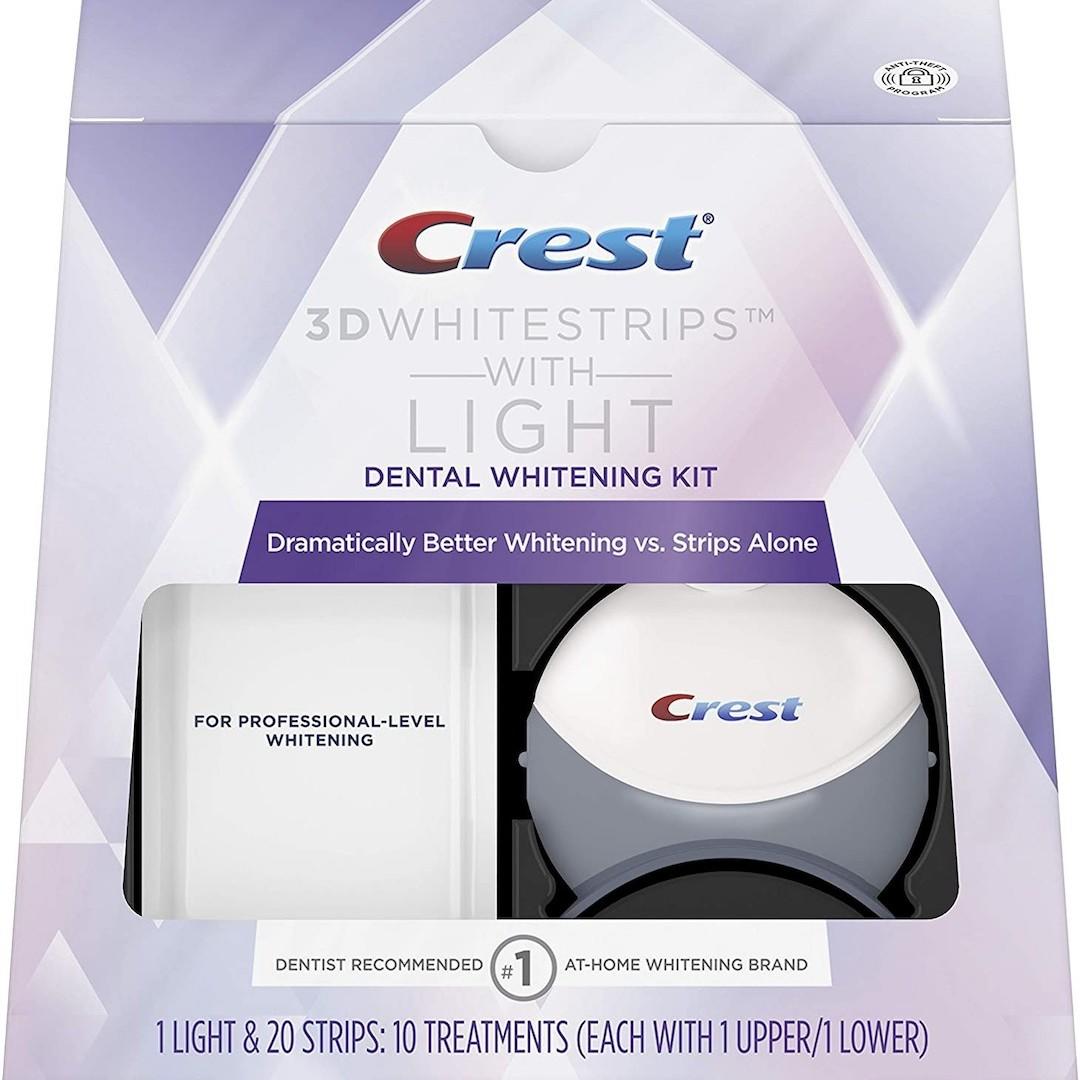 Crest 3D Whitestrips with light, a popular teeth whitening option, are on sale for Amazon October Prime Day. This kit consists of 20 strips and a lightweight, disposable, water-resistant, handheld device that weakens stains with a light. All told, it's enough for 10 treatments; results last for up to 36 months. 
Note that you must be an Amazon Prime member to get this deal.
Why we like the Crest 3D Whitestrips with light:
They have a 4.4-star rating with over 15,000 reviews.
Crest reports that the whitening results can last up to 36 months.
It's a great way to whiten at home and not pay a ton of money at the dentist.
---
When is Amazon Big Deal Days?
The Amazon Big Deal Days sales event (also known as October Prime Day) kicks off at midnight PT (3:00 a.m. ET) on Tuesday, Oct. 10 and runs through Wednesday, Oct. 11, 2023.
---
What else is on sale during Amazon Big Deal Days?
During the Amazon Big Deal Days sales event, you'll also find big discounts across all of Amazon's departments, including home, tech, kitchen, fitness and so much more. This is the perfect time to kick off (and potentially even finish) your holiday shopping, without having to deal with Black Friday crowds and having the gifts you want to purchase being sold out. You'll find deals on luggage for your holiday travels, too.
---
Do you need to be a Prime Member to shop Prime Big Deal Days deals?
While some of the best Amazon Prime Big Deal Days offers are Prime-exclusive or invite-only, there will also be tons of deals that are open to all shoppers. So even if you don't have an Amazon Prime membership, there will be deals available to you.
If you want to shop the best deals, though, you'll want to sign up for a 30-day free trial of Amazon Prime. Prime memberships costs $14.99 per month or $139 per year, and include access to Amazon Prime Video (Thursday Night Football) and a number of other great perks.
---
What other stores are holding competing early Black Friday sales?
Savvy shoppers know that any of the Amazon Prime Day events offer the perfect time to find tens of thousands of popular products on sale from Amazon, including some at their lowest price of the year. However, many other popular online and retail merchants, such as Walmart, Target, Best Buy and even your favorite department stores, such as Macy's, all tend to kick off sales either at the same time or around the same dates as Amazon Big Deal Days.
---
Do products on sale during Amazon Big Deal Days sell out?
You bet they do — and sometimes things sell out within hours. If you see something on sale that you want to get your hands on during the Amazon Big Deal Days sale, order it right away. Often, quantities are limited. Once a product is sold out at the sale price, Amazon won't always restock right away and when it does restock, the sale price likely won't be offered.
---
Can products bought from Amazon during Amazon Big Deal Days be returned?
Unless it specifically states in the product description or near the "add to cart" and "buy now" buttons that the product being offered on sale is a final sale or not returnable, Amazon's regular return policy for that product will be honored. 
On the right side of a product description on Amazon, just below the "buy now" button (and where it says "ships from and sold by"), look for the heading that says "returns." 
If the text says, "eligible for return, refund or replacement within 30 days of receipt," that's the return policy that will be honored. However, you may be responsible for paying return shipping to Amazon, unless you drop off the product as a Whole Foods or Kohl's, which accepts some Amazon returns.
---
The best October Prime Day deals at Amazon to shop now
The shopping experts at CBS Essentials are keeping track of the best deals on Amazon right now. Check out our coverage of Prime Big Deal Days below.
Best October Prime Day tech deals to shop now
The Prime Big Deal Days sale is one of your best opportunities this holiday season to save big on the hottest tech of 2023. Here are the best deals to shop now, while they're available.
Best October Prime Day home deals to shop now
Need a new robot vacuum, mattress or maybe a new set of tools? Amazon has deals on all that and more during its Big Deal Days early Black Friday sale.
Best early Black Friday deals at other retailers

Amazon isn't the only retailer holding an early Black Friday sale today. Here are more retailers offering deals.