This year's biggest skincare trend is putting snail serum on your face — no, seriously. TikTok users have been raving about the hydrating and skin clearing effects of the Cosrx snail mucin hydrating serum — and we've found an absolutely incredible deal on the bestselling product during Amazon's Prime Big Deal Days sale. 
Social media users have been sharing their results after using the product. One TikToker even shared that after just one week of using the serum, her skin was so clear that she no longer felt the need to wear foundation. Even dermatologists have taken to TikTok to discuss the benefits of snail mucin, and share their tips and tricks for getting the most out of the viral serum. 
If you've been curious to see what all the hype is about, now is the perfect time. You can get the viral snail mucin serum for just $14 on Amazon right now. It regularly retails for $25. 
---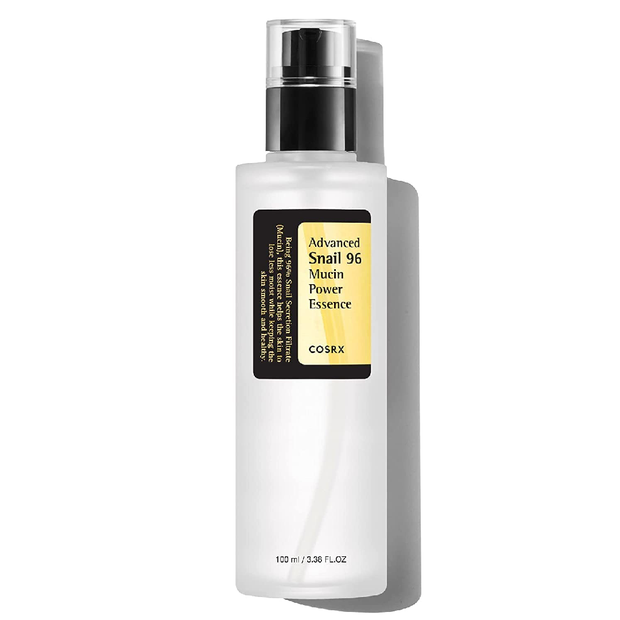 This TikTok-approved snail mucin serum is made with 96% snail secretion filtrate (snail mucin) and is designed to protect the skin from losing moisture. Snail mucin may also promote collagen production, which can help reduce fine lines and wrinkles.
"I was initially skeptical about using anything related to snails on my face, but the results spoke for themselves," an Amazon reviewer says. "This serum is like a hydrating blanket for the skin! From the very first use, I could feel an added layer of moisture without it feeling greasy. My skin felt plump, and there was a noticeable reduction in the appearance of fine lines."
Why we like the Cosrx snail mucin hydrating serum:
With an Amazon rating of 4.6 stars and over 50,000 reviews, it's safe to say that Amazon shoppers approve of this TikTok famous product.
It's unscented, which is great for those with sensitive skin or fragrance sensitivities.
It is not tested on animals.
---
When is Amazon Big Deal Days?
The Amazon Big Deal Days sales event (also known as October Prime Day) kicks off at midnight PT (3:00 a.m. ET) on Tuesday, Oct. 10 and runs through Wednesday, Oct. 11, 2023.
---
What else is on sale during Amazon Big Deal Days?
During the Amazon Big Deal Days sales event, you'll also find big discounts across all of Amazon's departments, including home, tech, kitchen, fitness and so much more. This is the perfect time to kick off (and potentially even finish) your holiday shopping, without having to deal with Black Friday crowds and having the gifts you want to purchase being sold out. You'll find deals on luggage for your holiday travels, too.
---
Do you need to be a Prime Member to shop Prime Big Deal Days deals?
While some of the best Amazon Prime Big Deal Days offers are Prime-exclusive or invite-only, there will also be tons of deals that are open to all shoppers. So even if you don't have an Amazon Prime membership, there will be deals available to you.
If you want to shop the best deals, though, you'll want to sign up for a 30-day free trial of Amazon Prime. Prime memberships costs $14.99 per month or $139 per year, and include access to Amazon Prime Video (Thursday Night Football) and a number of other great perks.
---
What other stores are holding competing early Black Friday sales?
Savvy shoppers know that any of the Amazon Prime Day events offer the perfect time to find tens of thousands of popular products on sale from Amazon, including some at their lowest price of the year. However, many other popular online and retail merchants, such as Walmart, Target, Best Buy and even your favorite department stores, such as Macy's, all tend to kick off sales either at the same time or around the same dates as Amazon Big Deal Days.
---
Do products on sale during Amazon Big Deal Days sell out?
You bet they do — and sometimes things sell out within hours. If you see something on sale that you want to get your hands on during the Amazon Big Deal Days sale, order it right away. Often, quantities are limited. Once a product is sold out at the sale price, Amazon won't always restock right away and when it does restock, the sale price likely won't be offered.
---
Can products bought from Amazon during Amazon Big Deal Days be returned?
Unless it specifically states in the product description or near the "add to cart" and "buy now" buttons that the product being offered on sale is a final sale or not returnable, Amazon's regular return policy for that product will be honored. 
On the right side of a product description on Amazon, just below the "buy now" button (and where it says "ships from and sold by"), look for the heading that says "returns." 
If the text says, "eligible for return, refund or replacement within 30 days of receipt," that's the return policy that will be honored. However, you may be responsible for paying return shipping to Amazon, unless you drop off the product as a Whole Foods or Kohl's, which accepts some Amazon returns.
---
Some top Prime Day 2023 deals to scoop up before they sell out

The shopping experts at CBS Essentials are keeping track of the best deals on Amazon right now. Check out our coverage of Prime Big Deal Days below.
Best October Prime Day tech deals to shop now
The Prime Big Deal Days sale is one of your best opportunities this holiday season to save big on the hottest tech of 2023. Here are the best deals to shop now, while they're available.
Best October Prime Day home deals to shop now
Need a new robot vacuum, mattress or maybe a new set of tools? Amazon has deals on all that and more during its Big Deal Days early Black Friday sale.
Best early Black Friday deals at other retailers

Amazon isn't the only retailer holding an early Black Friday sale today. Here are more retailers offering deals.