Representative Marjorie Taylor Greene is calling on GOP leaders to hold the vote for the next House Speaker before Friday in light of the former Hamas chief's call for mass protests this week.
Khaled Mashal, who used to lead the Palestinian military group that bombarded Israel in a surprise attack Saturday, has called on Muslim communities around the world to "head to the squares and streets of the Arab and Islamic world on Friday" and protest in support of Palestinians. In his video statement, which was sent to Reuters, Mashall also spoke "to all scholars who teach jihad," adding that "this is a moment of application."
The call, which some have referred to as a "Day of Jihad," has sparked concern across the U.S., with some commentators warning online that people should stay home unless in the case of an emergency Friday. In a post to X, formerly Twitter, Greene wrote that Mashal's statement should also spark urgency in Congressional leaders to make a decision on when the House will hold a vote for the next speaker, adding that if there isn't a vote Thursday, "why don't we just go home and regroup next week?"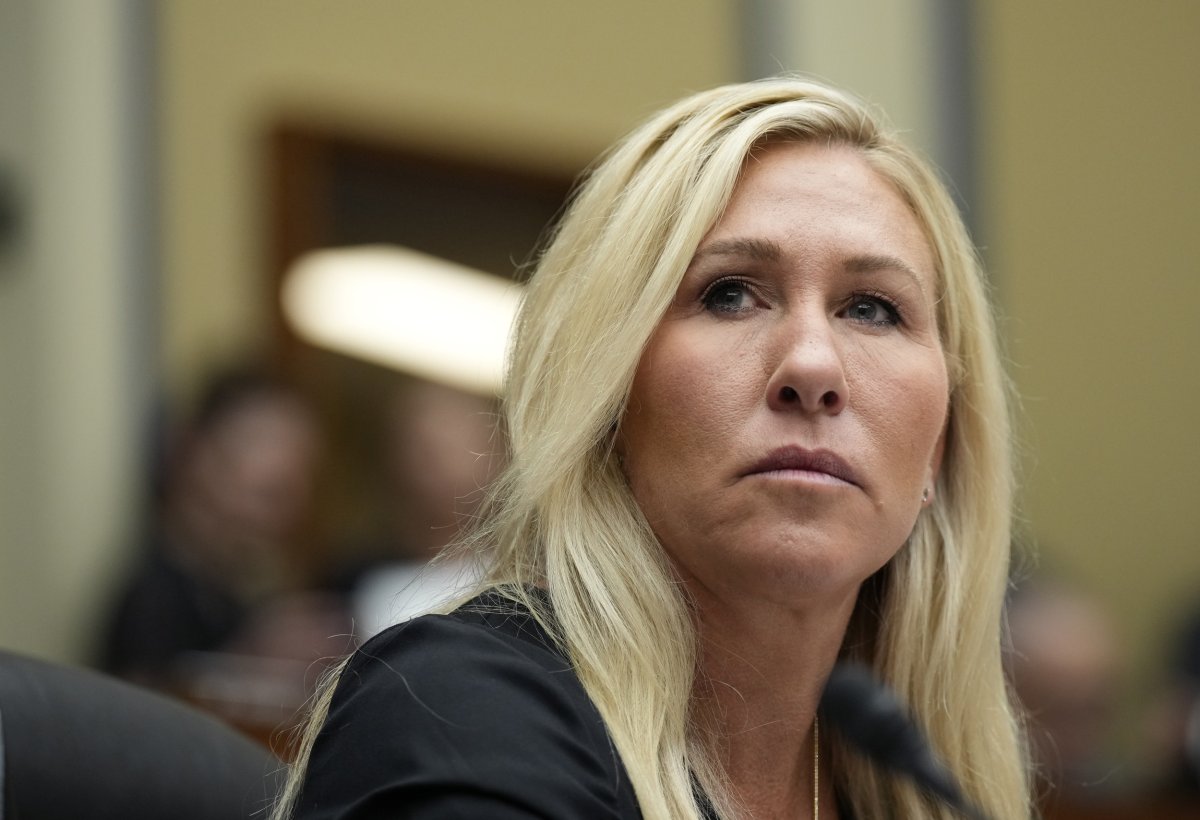 "We need to either vote now on the House floor or let us leave today," Greene wrote in a following post directed at acting House Speaker Patrick McHenry, House Majority Whip Tom Emmer, House Republican Chair Elise Stefanik and the GOP's current nominee for the next speaker, Congressman Steve Scalise.
"Do not make us all travel tomorrow on Hamas's announced global day of jihad," Greene added. "And we all know we aren't going to be here this weekend."
Scalise, a Republican from Louisiana and current number two of the House GOP, was named as a possible contender for former Speaker Kevin McCarthy's replacement after a closed-door party meeting on Wednesday. But the House Republicans appear to remain divided on who to push forward as their next leader, with Scalise narrowly earning the nomination on a 113-99 vote.
Other members have called for Representative Jim Jordan, a MAGA Republican from Ohio, to hold the speaker's chair next. At least 10 Republicans, including Greene, have vowed to not vote for Scalise.
Congress has roughly a month to reach an agreement on a series of government spending bills in order to avert a government shutdown. The bipartisan stopgap bill that was passed in the last hour to avoid a shutdown in September extended the deadline until November 17.
Until an agreement is reached on a House speaker, however, Congress is at a standstill. The unprecedented time could also pose a threat to the U.S.'s ability to stand beside Israel in light of Hamas' attacks or continue to support Ukraine's fight against Russia's full-scale invasion.
After a closed-door meeting on Thursday that was intended to iron out differences among the caucus, several Republican lawmakers indicated that the party was no closer to reaching a decision. When asked by Reuters if the meeting changed her mind about Scalise, Greene told the outlet, "No way."
Newsweek reached out to the offices of McHenry and Scalise for comment Thursday afternoon.