The anticipated premiere of Taylor Swift's concert film has shut down a popular Los Angeles mall and stirred fan excitement on social media.
Taylor Swift: The Eras Tour officially releases on Friday, but rumors began spreading Wednesday morning that the premiere would be held later Wednesday in Los Angeles at The Grove, a high-end Los Angeles mall that's also home to an AMC theater. Swift partnered with AMC Theatres for the film's release.
Swift fan accounts began posting videos on X, formerly Twitter, on Wednesday that showed a red carpet spread throughout The Grove's walkways near the theater.
One account, @tswifterastour, also posted promotional images for the film as seen on the red carpet.
Meanwhile, The Grove posted a message on its website and social media accounts noting the mall would be closed on Wednesday, though a specific reason for the closure was not given.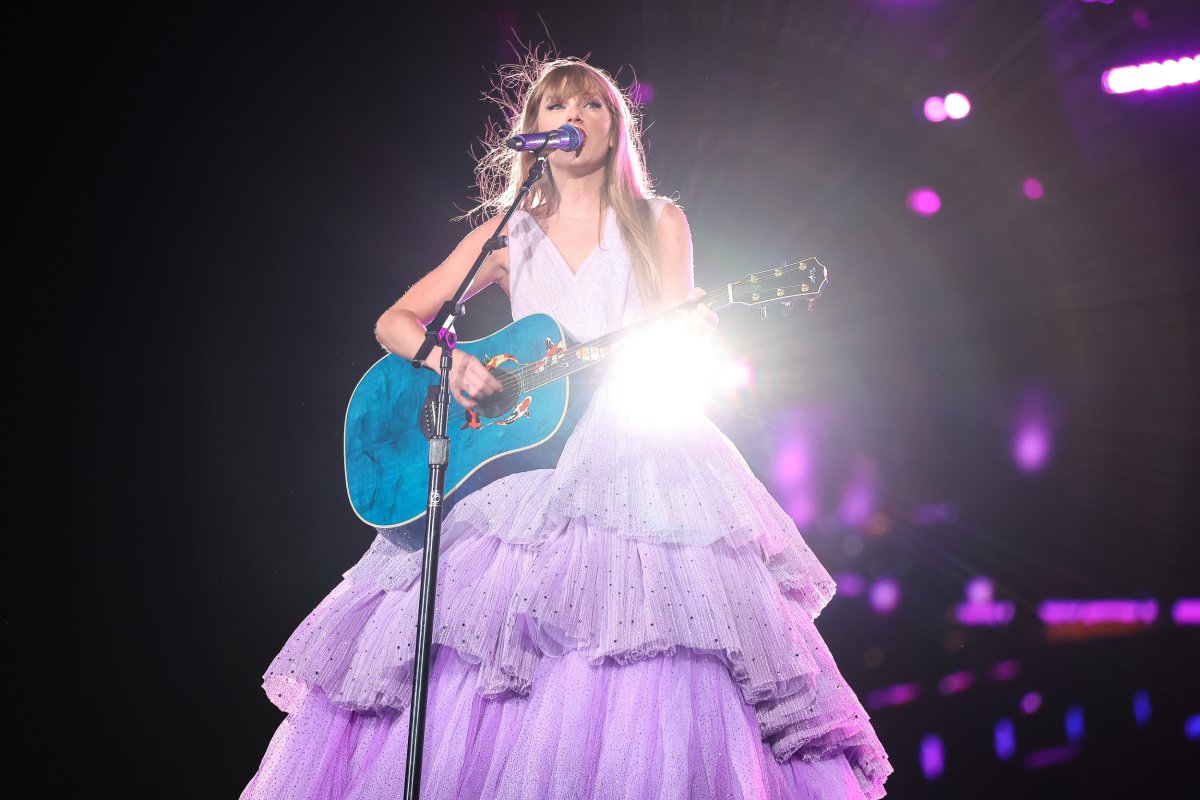 On Wednesday morning, local television news station KTTV shared video footage captured by its news helicopter while flying over The Grove. The red carpet and film promotional materials could be seen in the footage shared on television and online. The KTTV news team also captured footage of barriers set up near the theater and security officials appearing to patrol the area.
After hours of speculation, The Los Angeles Times reported Wednesday afternoon that its reporters had viewed an event invitation confirming the premiere at The Grove. TMZ reported that Swift invited 2,200 fans to attend. Invited guests were expected to receive details on the premiere location and timing Wednesday afternoon, with the film reportedly beginning at 7 p.m. PT. Traffic was expected to be impacted in the area due to interest in the event, officials with the Los Angeles Police Department told The Los Angeles Times.
There is additional speculation that Swift may attend the premiere in person, as first reported by TMZ.
Swift announced plans to release her concert film less than two months ago. The film quickly broke AMC records for advance ticket sales, raking in about $26 million during the first day tickets were on sale. Excited fans continued buying tickets in the weeks that followed, with AMC reporting that the film had already exceeded $100 million in global advance ticket sales by early October. Demand for tickets "has been incredible from the moment [the film] was first announced," AMC said in an October 5 press release.
The film is rated PG-13 and runs for 2 hours and 48 minutes, according to AMC. The theater is encouraging fans to wear any Eras Tour clothing they may own while watching the movie in theaters with Swift-inspired friendship bracelets also "strongly encouraged!" Singing and dancing along to the film will be allowed, though the theater chain is urging fans who choose to do so to be respectful of other audience members.
Newsweek reached out to The Grove for comment on Wednesday through the mall's online submission form.