Former GOP Representative Liz Cheney warned Republicans that nominating Congressman Jim Jordan for the House speakership could cost them the majority in the lower chamber.
In a post to X, formerly Twitter, on Friday, Cheney condemned Jordan's close allyship to former President Donald Trump and his alleged involvement in efforts to keep Trump in power after losing the 2020 election. The Ohio lawmaker was previously found by the January 6 House committee to be a "significant player," but is not facing any criminal charges.
"Jim Jordan was involved in Trump's conspiracy to steal the election and seize power; he urged that Pence refuse to count lawful electoral votes," wrote Cheney, who served as one of two Republicans on the January 6 select committee.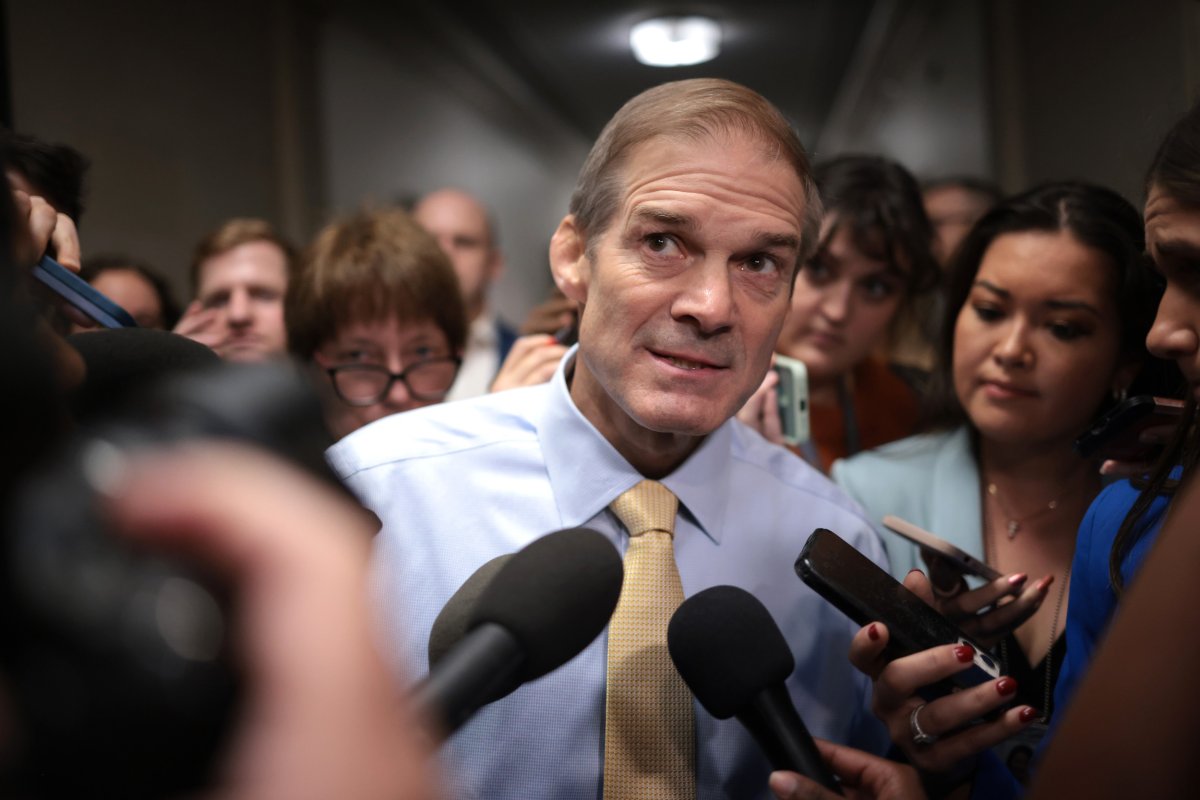 "If Rs nominate Jordan to be Speaker, they will be abandoning the Constitution," she continued. "They'll lose the House majority and they'll deserve to."
Cheney also gave an ominous warning to House Republicans last week after news broke of Jordan's bid for the speakership, saying during a speech at the University of Minnesota, "If they were to decide that, there would no longer be any possible way to argue that a group of elected Republicans could be counted on to defend the Constitution."
In the nine days since Congressman Kevin McCarthy was thrown out of the speaker's chair, House Republicans have failed to put forward a nominee with enough support from the caucus to get the 217 votes required for election.
Jordan previously lost the speaker nomination to Representative Steve Scalise in a 113 to 99 vote earlier this week. But with Scalise withdrawing his name from the race late Thursday, and Georgia Representative Austin Scott filing to run for the speakership on Friday, Jordan and his supporters remain steadfast in seeing the House Judiciary Committee chairman receive the nomination.
Some Republicans have spoken out against Jordan's run for speaker, although the Ohio lawmaker has earned the support of Trump and McCarthy. The ex-speaker told NBC News Friday, "Everybody's got a right to run but I think Jim's better prepared in the process to be speaker."
Colorado Representative Ken Buck told HuffPost that he voted "present" during an internal GOP meeting Wednesday when party members were choosing between Scalise and Jordan, adding that neither one would clearly say if the 2020 election was legitimate.
On January 5, 2021, Scott signed a letter alongside 12 House Republicans, stating that Congress should not object to the Electoral College results and that the 2020 election was legitimate, reported NBC News.
Newsweek reached out to Jordan's office via email for comment on Friday.