Starbucks has been hit with calls for a boycott due to a pro-Palestine statement allegedly released by Starbucks Workers United amidst the Israeli-Palestinian conflict.
The popular coffee chain was bashed by Florida Senator Rick Scott after the deleted post was purportedly shared online by Starbucks Workers United, an affiliate of the Service Employees International Union.
The union allegedly expressed "Solidarity with Palestine!" in a deleted social media post, The Washington Free Beacon reported, in response to an image of a bulldozer "operated by Gaza resistance" tearing down an "Israeli occupation fence." Individual union members also allegedly posted about the conflict online, as well.
The controversy comes days after Hamas led the deadliest Palestinian militant attack on Israel in history on October 7. Israel subsequently launched its heaviest-ever airstrikes on Gaza. As of Friday, at least 1,300 people had been killed in Israel, the Associated Press reported, citing the Israeli military. Roughly 1,500 people had been killed in Gaza, according to authorities there, the AP said.
Newsweek reached out to Starbucks Workers United via email for comment.
Senator Scott shared the Washington Free Beacon article on X, formerly Twitter, writing: "This is disgusting. Every American should condemn the atrocities that Iran-backed Hamas terrorists committed in Israel. Boycott Starbucks until its leadership strongly denounces and takes action against this horrific support of terrorism."
Many of his supporters replied to his post by backing the boycott.
"Boycott Starbucks. Mind you their coffee is absolutely rank," an X user posted.
Another said: "Time to Boycott Starbucks! Employee Union celebrates Hamas! Ignorant Woke A********!"
"If there was ever a time to end Starbucks it is now. Boycott Starbucks," one person wrote.
"The Israel-Gaza conflict is a highly contentious and complex issue, and opinions on it can vary widely. It's important to note that Starbucks is a global corporation, and individuals may choose to express their views or take actions related to various political matters in different ways, including boycotts," one social media account pointed out on X.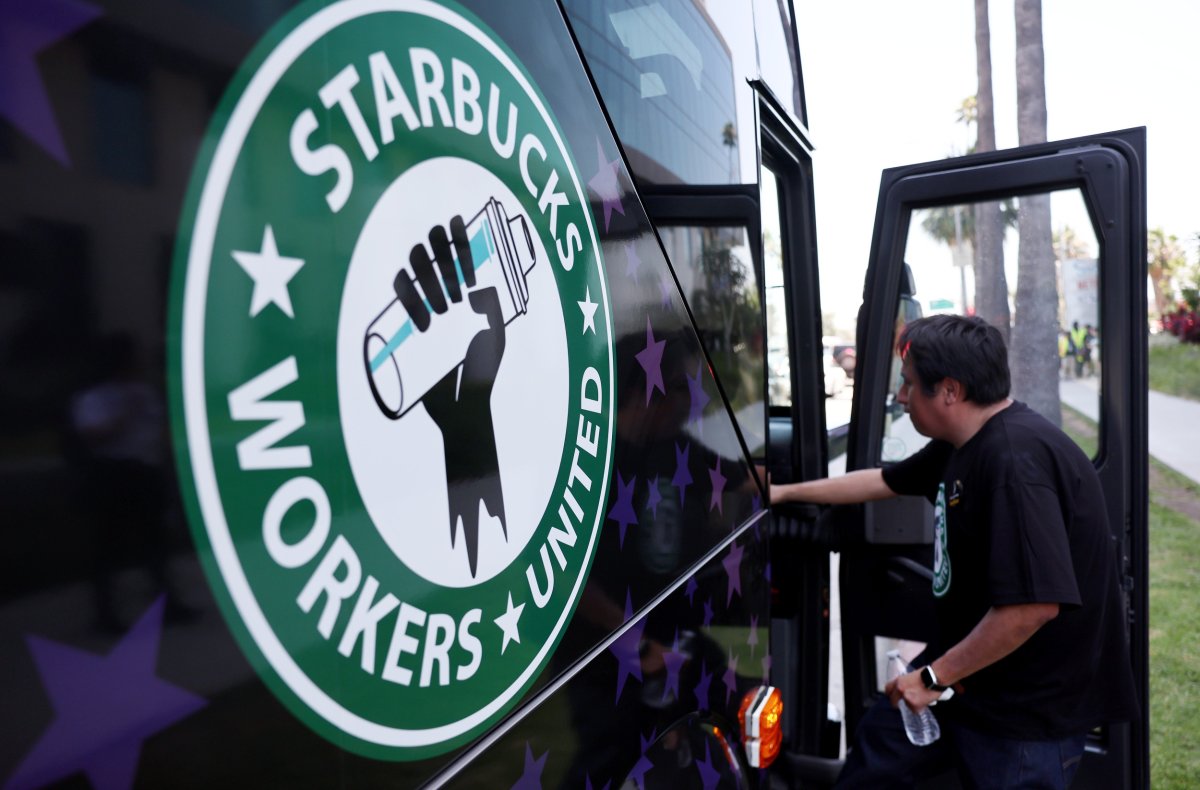 Starbucks itself released a statement distancing itself from the union: "We unequivocally condemn acts of terrorism, hate, and violence, and disagree with the statements and views expressed by Workers United and its members. Workers United's words and actions belong to them, and them alone."
It went on to say: "Workers United, its local affiliates, union organizers and those who identify as members of 'Starbucks Workers United' do not speak for Starbucks Coffee Company and do not represent the company's views, positions or beliefs.
"There is no legal entity known as 'Starbucks Workers United.' Rather, it is a subset of partners that are represented by Workers United, an affiliate of the Service Employees International Union (SEIU) with more than two million members working across a range of industries in the U.S. and Canada. "