Video footage from attendees at the State Fair of Texas in Dallas shows crowds fleeing after a shooting that left three people with injuries on Saturday night.
Dallas police confirmed shortly after 8 p.m. local time (9 p.m. ET) that one person was in custody following the incident, which took place in the food court, located near the Cotton Bowl stadium, around 15 minutes earlier. The fair's organizers said that the force, which had been on-scene to secure the event, ordered the immediate evacuation of the park.
According to local news station WFAA, the 23-year-old suspect had shot at another man, leaving three victims with wounds that were deemed not to be life-threatening. The suspect attempted to flee the scene but was arrested, while a gun was also recovered, it reported, citing police sources.
Law enforcement is now investigating the incident and Newsweek approached the Dallas Police Department via email for comment on Sunday.
One clip, taken from near the first gate into the fair and the Chevrolet Main Stage, shows hundreds of people, including many children, running away from the food court. Screams of fear can be heard, while one person asks: "What is happening?"
Another, taken onboard the Ferris Wheel to the south of the food court, shows a number of people exiting the park, which sits to the east of the city center, towards a large parking lot while lights from emergency vehicles shine in the background.
The person who took the video, which has since been viewed 6.2 million times, wrote on X, formerly Twitter, that it was "not what [you want to] see at the top of the Ferris Wheel." The video contains some swearing.
The State Fair of Texas wrote shortly after midnight that in light of the shooting, its reopening on Sunday would be delayed to 2 p.m. local time "unless otherwise communicated by State Fair officials."
Adam R. Bazaldua, a Dallas City council member whose district includes the State Fair park, said that the city manager had informed him that the shooting was "sparked from a conflict between two people who knew each other," though police have not confirmed this.
"It's one thing to have a right to bear arms, it's another to have legislation, like permit-less carry, that makes it easier for senseless acts of gun violence like this to be carried out in our state," he added.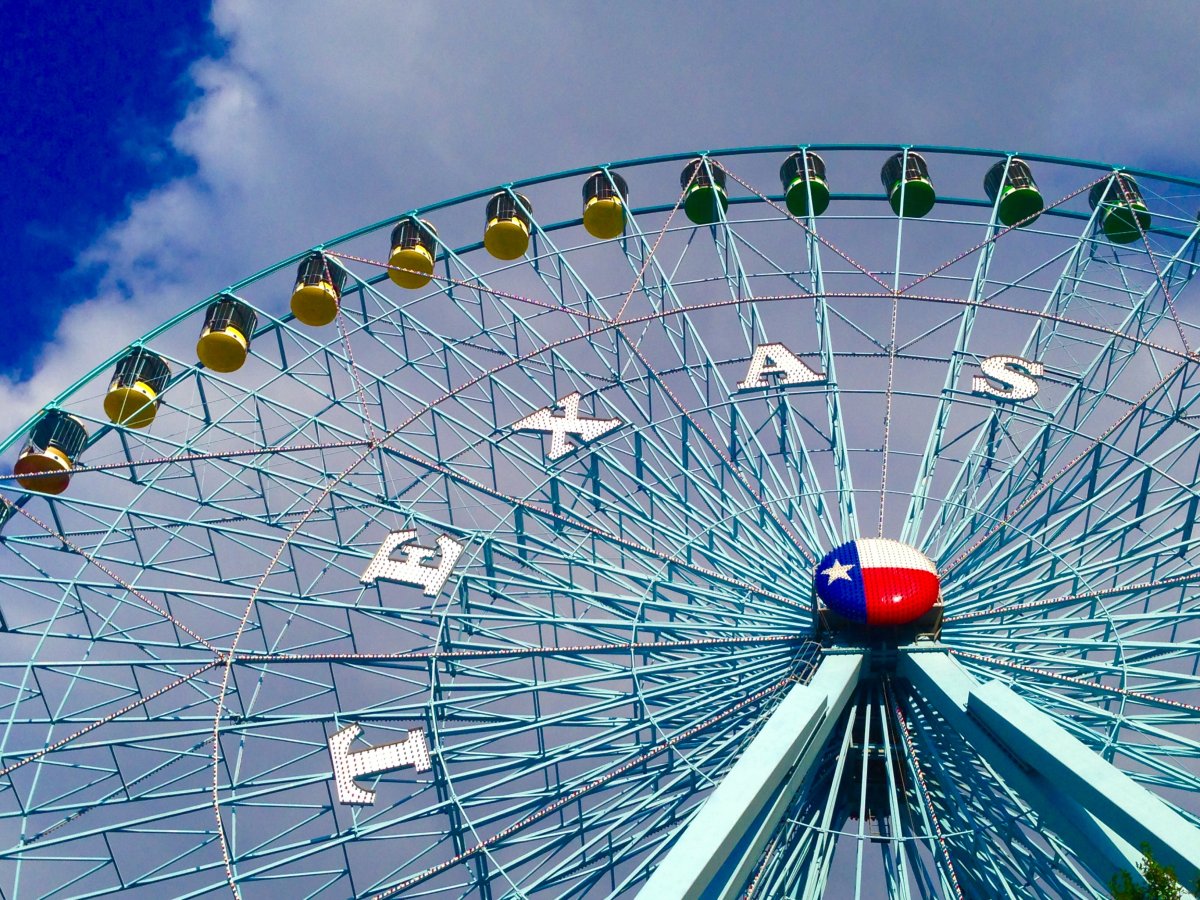 The State Fair of Texas says on its website that "no weapons of any kind are permitted on the fairgrounds," but qualifies that it has "long allowed Fair attendees with valid handgun licenses to carry their handguns in a concealed manner."
The fair has existed since 1886 and takes place annually from the final Friday of September, though several fairs have been canceled during the two world wars and the coronavirus pandemic. It aims to promote agriculture and entertainment.