A pup called Marcie has melted hearts all over the internet after her reaction to being unable to find her mom in their new home went viral on social media.
The heartwarming post was shared on TikTok last Thursday by the dog's owner, under the username @frenchiefanatic704. In it, the French bulldog can be heard whining in the distance as her owner rushes downstairs to reassure her. She can be seen lying down by the door, howling, before her owner calls her name and she happily runs towards her.
The post comes with a caption that reads: "When you lose your mom in the new house because she is upstairs and you forgot there are two stories!" It is followed by: "Poor Marcie thought I was gone forever."
While moving home is always stressful for everyone involved, including dogs and their owners, there are ways you can make this move as smooth as possible for your pets.
The VCA Animal Hospitals chain says that, to help your dog adapt to the incoming changes in their daily routine, you should begin the changes prior to the move. These, for example, could be changes in their daily structure of feeding, and exercise.
Once you have moved into your new place, you can introduce your dog to your new home by showing the animal around, indoors and outdoors, with a happy voice, treats, and play.
"Accompanying your dog around your house while he explores provides the opportunity to encourage and reinforce desirable behaviors while interrupting and deterring undesirable ones," the VCA website says.
Moreover, because dogs are excellent at reading body language, any signs of anxiety on your part might increase your dog's own nerves.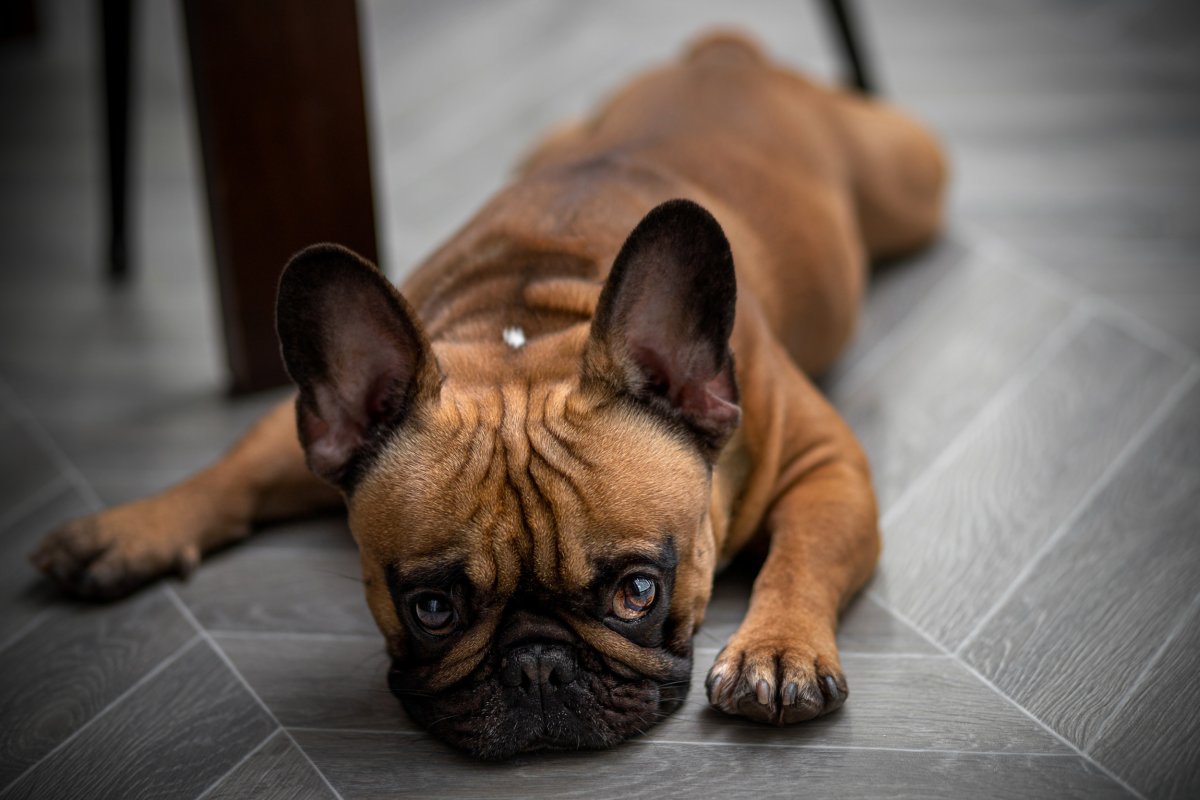 The video quickly went viral on social media, getting viewers from across TikTok. It has so far received over 2 million views and 182,000 views on the platform.
One user, suespack_andscratch, commented: "Oh my gosh!!! That's pitiful and adorable at the same time." And Melissa Marie posted: "MOMMY!!! Where have you been. I've been calling for an hourrrrrr."
Katie wrote: "tbh [to be honest] I thought you were talking about YOUR mom and I thought she was the one making that noise."
Katie Wheeler added: "I knew it was a Frenchy. I just freaking knew it. I have a fluffy Frenchy. He panic poops if he's afraid we've abandoned him."
Newsweek reached out to @frenchiefanatic704 for comment via TikTok comments. We could not verify the details of the case.
Do you have funny and adorable videos or pictures of your pet you want to share? Send them to life@newsweek.com with some details about your best friend, and they could appear in our Pet of the Week lineup.