Former President Donald Trump will have to release a potentially "explosive" trove of documents if he wants to assert a lawyer-advice defense in his election interference trial, a former federal prosecutor has said.
Barbara McQuade, whom Trump sacked along with over 40 other federal prosecutors, said that the Republican nomination frontrunner will have to release "every document, memo, email, text message" sent between the former president, Rudy Giuliani and the rest of the Trump legal team.
That, in itself, could open up whole new areas of attack for Justice Department special counsel Jack Smith, she said.
In a motion filed on October 10, Smith asked Judge Tanya Chutkan to order Trump to provide notice of any intent to rely on "advice of counsel" as a defense by December 18.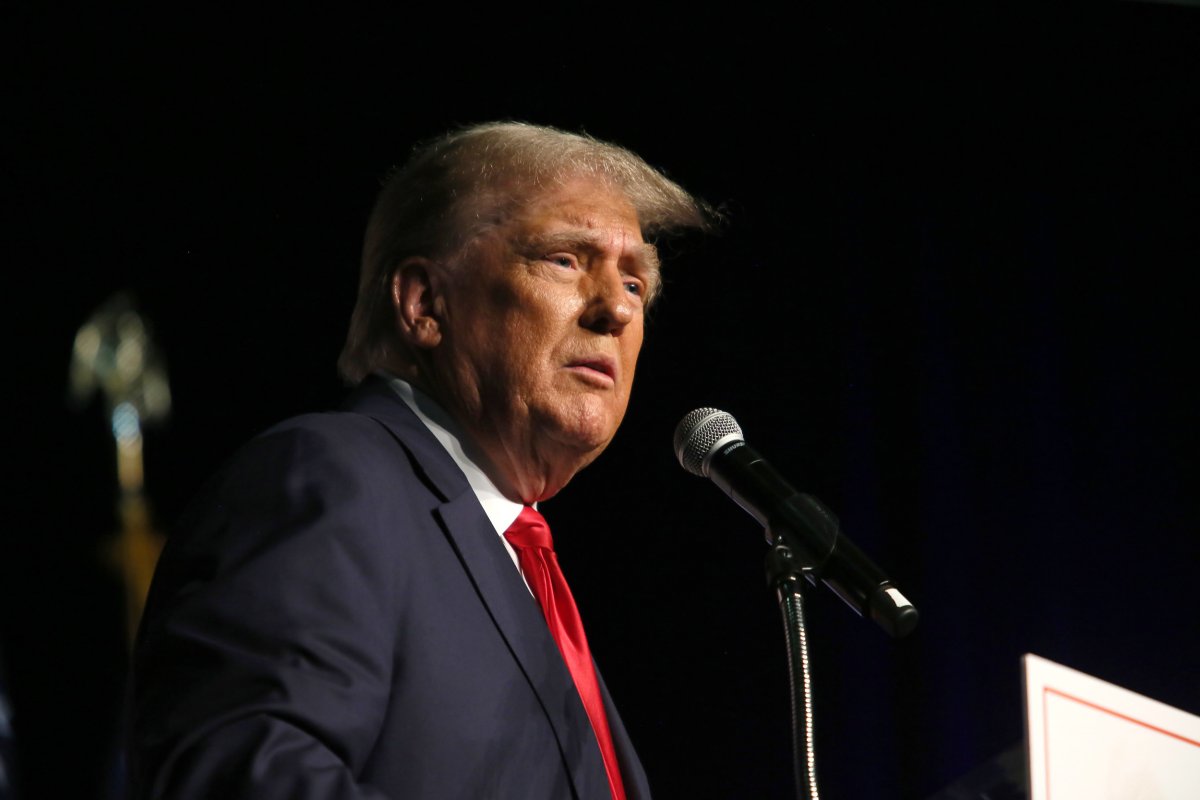 McQuade, a legal professor at the University of Michigan, was writing her opinion on the MSNBC website about the potential for Trump to assert that all his actions around alleged tampering with the 2020 election were on the advice of counsel.
To assert that defense, he would first have to show the judge, and the prosecutors, all of his communication with his lawyer about the election—potentially leading to "explosive" new revelations in the case, McQuade wrote.
"Disclosure of those materials between Trump and his lawyers could be explosive because they may not only debunk the advice of counsel defense, but could contain other admissions that Smith could use at trial."
"Smith's motion will push Trump to make a decision—use the advice of counsel defense at trial or protect every document, memo, email, text message sent between him and Sidney Powell, John Eastman, Rudy Giuliani and the other lawyers," McQuade wrote.
Both Trump and his current team of lawyers have "repeatedly and publicly announced" that they were going to use such arguments as "a central component of his defense," prosecutors told Chutkan in their filing. They now wanted an order forcing Trump to reveal his plans by mid-December "to prevent disruption of the pretrial schedule and delay of the trial."
To assert this defense, he would have to give the court all "communications or evidence" to back it up, along with any "otherwise-privileged communications" that might be used to undermine his claims, their submission states.
In their motion to Chutkan, prosecutors noted that at least 25 witnesses in their sprawling investigation had withheld information based on assertions of attorney-client privilege.
Those people, the prosecutors said, included Trump's alleged co-conspirators, some of his former campaign employees, some "outside attorneys" and "even a family member of the defendant," who was not identified.