The mother of one of Jeffrey Epstein's victims says the police investigation into the death of her daughter "shouldn't be closed" and that "she deserves justice."
Carolyn Andriano's death in a Florida hotel room in May was officially recorded as an accidental overdose and there were signs she had taken fentanyl, The Daily Beast reported. There was no obituary or funeral service after she died and police opened an investigation into her death.
Mike Jachles, a spokesman for police in West Palm Beach, Florida, told The Daily Beast that the investigation was concluding and that Andriano died of an accidental overdose.
However, her mother, Dorothy Groenert, says her daughter "was ecstatic" at the time she died because she had a new house and "was all set up for a whole new lifestyle" having texted her about being free of drugs and alcohol.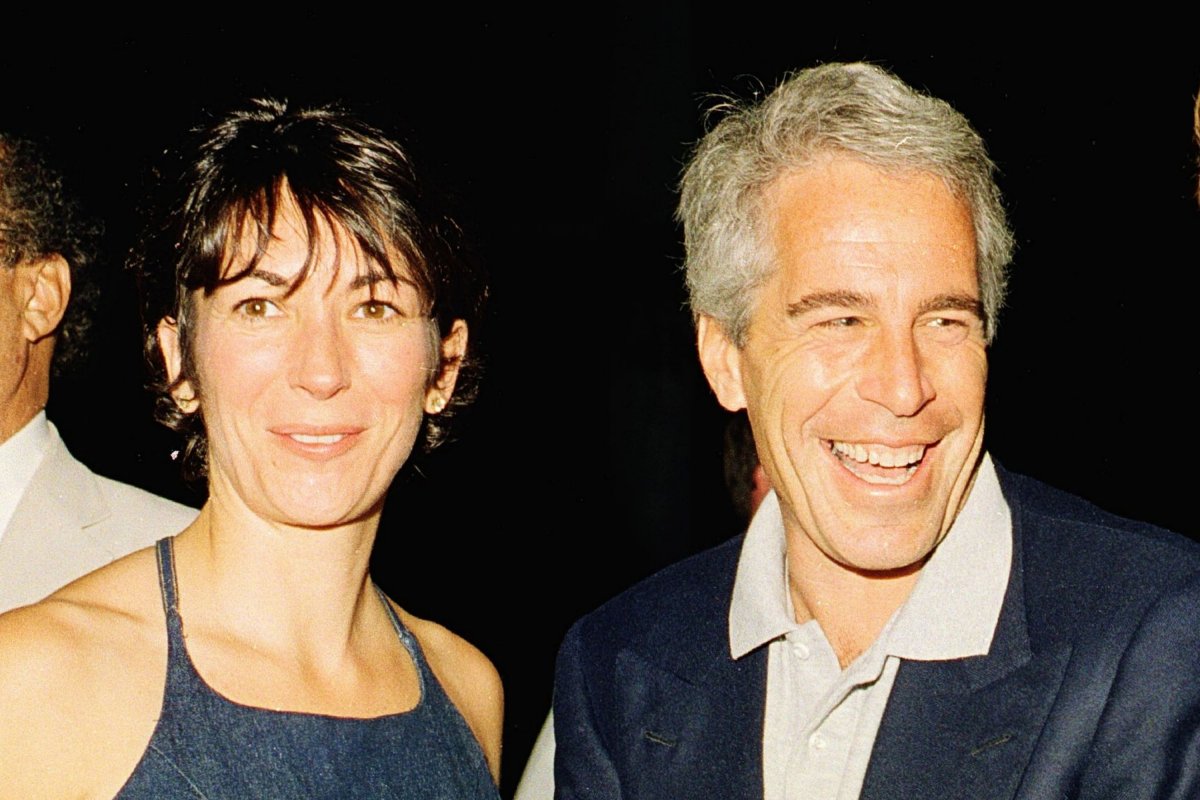 "Nobody's giving me any answers, and you know what? I'm over it," she continued. "Because this is my daughter, and she deserves justice. She got to a point where she was turning her whole life around."
Andriano testified against Ghislaine Maxwell during her New York sex trafficking trial and juror Scotty David later said in an interview "she told the truth every step of the way."
Beyond that trial, there was at one stage speculation she might be called in Virginia Giuffre's lawsuit against Prince Andrew.
Giuffre reacted to Andriano's death on Twitter: "My heart weighs heavy with the news of losing a loved survivor of #Epstein #GhislaineMaxwell. We were just kids when we met at a party. I'm so sorry sister. You made the world a better place with you in it!"
'My Daughter Was the Most Loving, Kindhearted Person'
"It shouldn't be closed. I begged them, I sent them numerous messages," Groenert told The Daily Beast of the investigation into Andriano's death: "I've asked for them to make meetings, contact me, and to no avail."
"My daughter was wonderful," she added. "My daughter was the most loving, kindhearted person. She trusted everybody. And anybody could say anything negative about anybody but my daughter: she was taught to always find a positive."
Andriano's husband John Pitts is reportedly in a dispute with Groenert after Andriano's will had not been updated since marrying him and having children, meaning her estate was left to her mother.
His sister Serena told The Daily Beast Andriano's mother's concerns were "ridiculous."
"Right now our family is grieving the loss of Carolyn and prioritizing the care of her children," she said in a text. "At this time we kindly appreciate space and privacy."
Andriano's Court Testimony
Andriano told the court Maxwell routinely scheduled her "massages" with Epstein and had come into a massage room naked and then groped her.
"She came in and felt my boobs, my hips and my buttocks, and said that…I had a great body for Mr. Epstein and his friends," Andriano said. "She said that I had a great body type."
"Money would not ever fix what that woman has done to me," she added.
David, one of the jurors in the Maxwell trial, told ITV documentary Ghislaine, Prince Andrew and the Paedophile: "Carolyn, her testimony was the most gripping and I felt the most compassion for her because she had literally had one of the hardest life stories.
"Regardless of her being arrested or her habitually doing drugs and addicted to pain pills…What matters is, did you tell the truth? Did this happen to you and, she told the truth every step of the way."
Andriano was only identified as Carolyn during the trial but waved her anonymity afterwards during an interview in which she described discussing Prince Andrew with Giuffre shortly after he allegedly had sex with Giuffre. He denies the allegation.
She told The Daily Mail: "I asked her if she'd been to the Palace. And she said, 'I got to sleep with him.' I said, 'What? You're f****** with me,' and she said 'no, I got to sleep with him.'
"She didn't seem upset about it. She thought it was pretty cool. I don't think she [Virginia] deserves any compensation. I don't think she was coerced into doing anything."
Lawyers at the time told Newsweek her account would benefit Giuffre despite her reservations about compensation.
Georges Lederman, a defense attorney at international law firm Withers, said: "Ms. Andriano's testimony as to coercion or otherwise is likely of little value in the courtroom, as she would not be declared an expert witness in sexual assault cases.
"Thus, the little benefit that might inure to Prince Andrew would likely be outweighed by the seeming corroboration of the sexual encounters, thereby undermining his credibility."
Jack Royston is chief royal correspondent for Newsweek, based in London. You can find him on X, formerly Twitter, at @jack_royston and read his stories on Newsweek's The Royals Facebook page.
Do you have a question about King Charles III, William and Kate, Meghan and Harry, or their family that you would like our experienced royal correspondents to answer? Email royals@newsweek.com. We'd love to hear from you.