U.S. Supreme Court Justice Amy Coney Barrett said this week that she previously struggled with consequences related to the court's rulings' saying that she can't forget her decisions "affect real people."
The comments by Barrett come amid the Supreme Court's new term, which began earlier this month. According to CNN, during the new term, the Supreme Court will determine if it will hear oral arguments on topics such as transgender rights, gun rights and possibly relating to cases for the 2024 election and former President Donald Trump.
On Monday, Barrett attended a conversation with the former chief operating officer of the American Bar Association, Robert Stein at the University of Minnesota Law School, where she spoke about an array of different topics.
During her conversation, according to the New York Times, Barrett was asked if she enjoys serving on the Supreme Court and said, "It has its ups and downs….enjoying myself isn't quite the right word that I would use. But it's a privilege to serve, and I have no regrets about undertaking the service."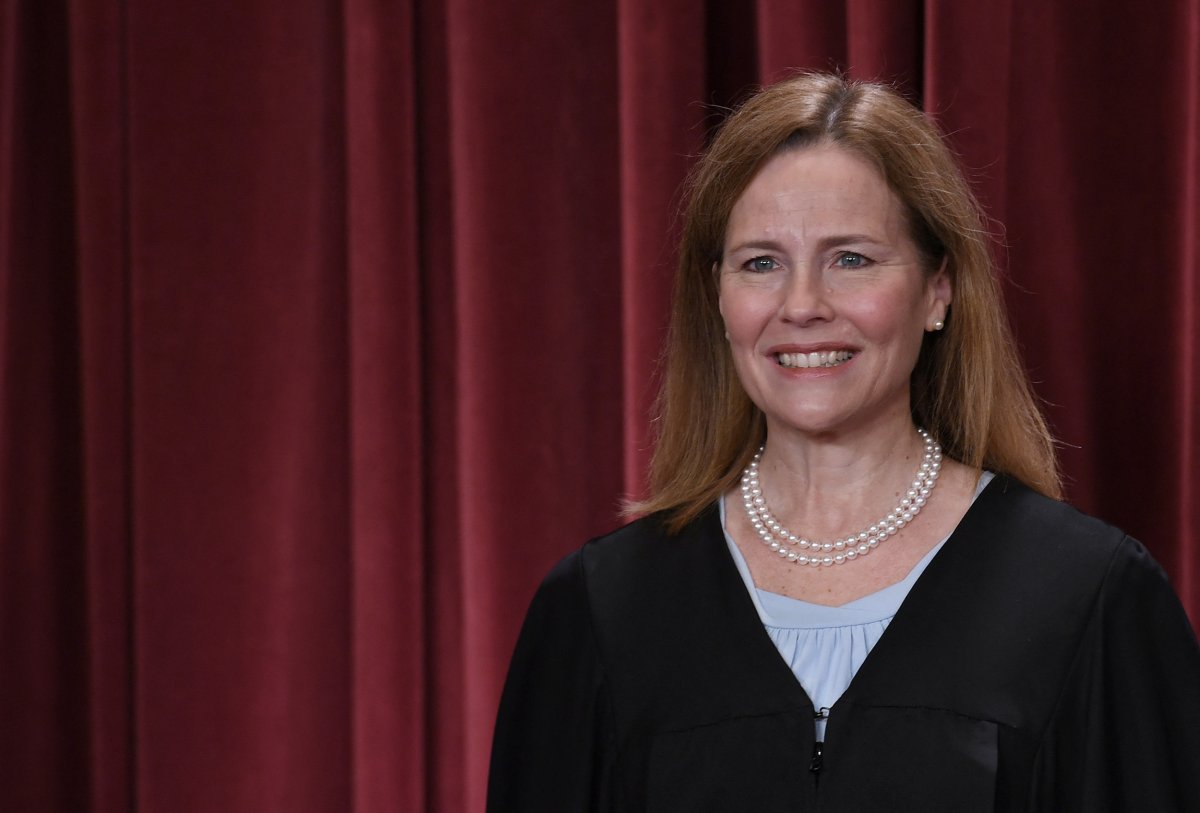 The New York Times also reported that Barrett spoke about past decisions made by the Supreme Court and how she faced the reality of what these decisions meant, such as rulings on the death penalty and disability benefits.
"It's your head, not your heart that has to make the decisions, but you should never lose sight of the fact that your decisions affect real people, and you should never lose your heart," Barrett said, the Times reported.
Barrett also spoke about instituting an ethics code for Supreme Court justices, following calls to impose one.
"It would be a good idea for us to do it, particularly so that we can communicate to the public exactly what it is we are doing in a cleaner way," she said, according to the New York Times.
"All nine justices are very committed to the highest standards of ethical conduct," Barrett added.
Calls to establish an ethics code in the Supreme Court came shortly after reports that Justice Clarence Thomas received several gifts from billionaire Harlan Crow, such as flying on his private jet on vacations. Additionally, ProPublica previously reported that Justice Samuel Alito went on trips with Paul Singer, a hedge fund manager.
The organization, MoveOn created a petition calling for a "clear and enforceable code of ethics," in the Supreme Court.
"While we need a code of ethics, we also need thorough investigations into what gifts the justices received, from whom, and what business those benefactors had before the court. We need investigations on why the justices failed to disclose these gifts or recuse themselves. And we need impeachment hearings to pursue wrongdoings that bring shame to the court and corruption to the cause of justice," the petition said.
Newsweek reached out to the Supreme Court via email for comment.