Donald Trump will likely lose any attempt to appeal the gag order issued to him by the federal judge overseeing the trial of his alleged attempts to overturn the 2020 election results, according to legal experts.
Judge Tanya Chutkan imposed the narrow gag order on Trump on Monday in order to prevent him from tainting a jury pool with his frequent attacks on those connected to the case, including Special Counsel Jack Smith, potential witnesses, and the judge herself.
Chutkan said Trump is still free to criticize the case, including claiming it is politically motivated and even condone the Justice Department generally, but the former president can't mount a "smear campaign" against government staff, their families, or potential witnesses ahead of the trial due to begin in March 2024.
Trump, the frontrunner in the 2024 GOP presidential primary, has pleaded not guilty to four charges as part of Smith's investigation into the events that led up to the January 6 attack in 2021. Trump has frequently alleged the investigation is part of a scheme by the Joe Biden administration to stop the Republican from winning the general election next November.
Newsweek has reached out to Trump's legal team via email for comment.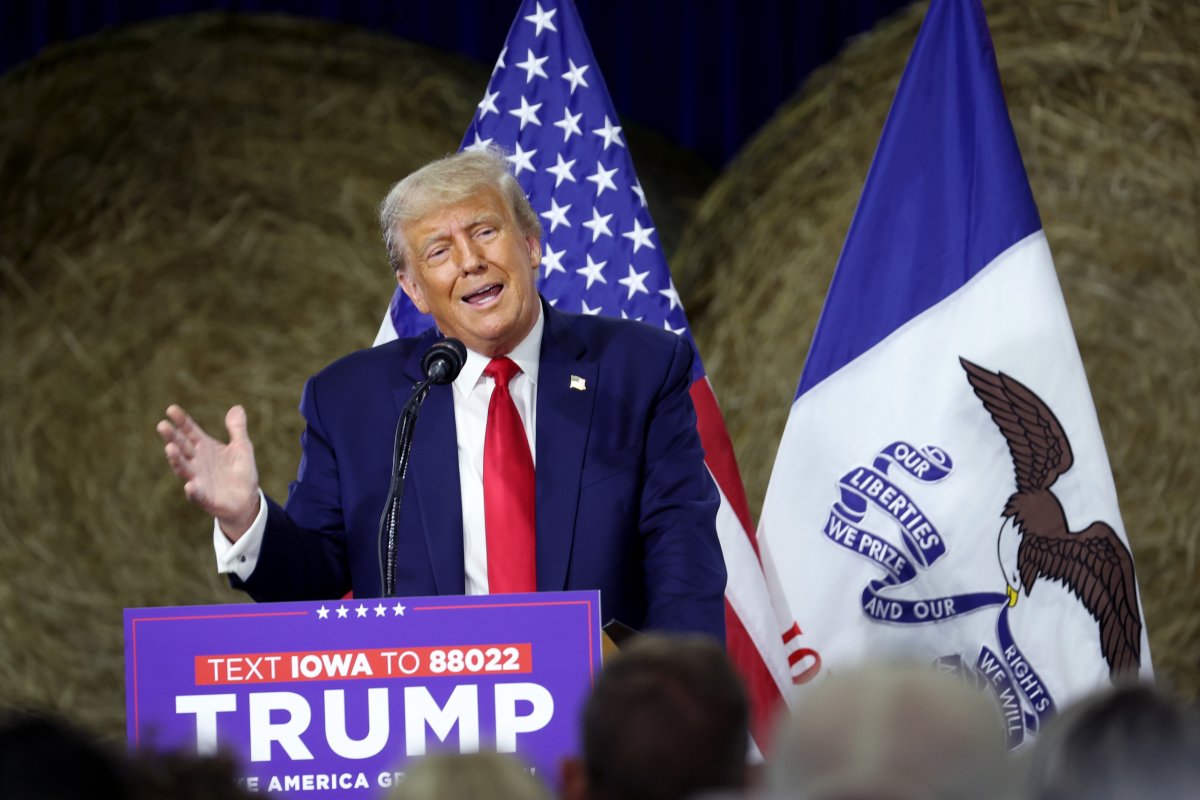 The introduction of the gag order—a common move in criminal cases—by the judge who was appointed to the bench by Democratic president Barack Obama helped fuel complaints that it is politically motivated. Trump and his legal team have argued that federal prosecutors are trying to violate his First Amendment rights amid his latest bid for the White House by requesting such an order.
In posts on Truth Social following Chutkan's decision, Trump accused the case of being a "witch hunt" against him and said that he would appeal the gag order. "A TERRIBLE THING HAPPENED TO DEMOCRACY TODAY," he wrote.
However, Barbara McQuade, a former U.S. attorney for the Eastern District of Michigan, said that Chutkhan's gag order is "on solid ground" and Trump is unlikely to be successful in any attempts to have it thrown out.
"Notably, the judge is prohibiting only comments about individuals, such as prosecutors, witnesses, and court staff, and not about the case itself. Trump is still free to make public statements about the charges, the Department of Justice, and the Biden Administration," McQuade told Newsweek.
"And he can make statements in court filings if he has legitimate legal complaints about any individuals involved in the case. Because the order is narrowly tailored to achieve a compelling government interest in the fair administration of justice, it should pass constitutional muster."
During an appearance on MSNBC News, Neal Katyal, lawyer and former acting U.S. solicitor general, was asked to comment on Trump stating he was going to oppose the gag order. Katyal replied: "Good luck with that one, that's going nowhere."
"No criminal defendant in their right mind would act the way Donald Trump is," Katyal said.
"The crazy part of this situation is not that a judge issued a gag order against a leading presidential candidate. The crazy part is that a leading presidential candidate has made a habit of threatening and attacking witnesses and prosecutors and court officials.
"That's the story and Donald Trump is incapable of doing anything else," he said. "The gag order just simply tells Trump to behave like he has a modicum of decency, which is probably why it'll be so hard for him to follow it."
Judge Chutkan warned that she would impose "sanctions" if the gag order against Trump is violated. Those found breaking orders imposed by a judge could face a fine or even possible jail time, although it is unlikely the judge would jail a presidential candidate ahead of the high-profile trial.
In a statement following Chutkan's decision to impose a gag order, a spokesperson for Trump's campaign appeared to suggest that Biden was behind the request to introduce the order.
"Today's decision is an absolute abomination and another partisan knife stuck in the heart of our Democracy by Crooked Joe Biden, who was granted the right to muzzle his political opponent, the leading candidate for the Presidency in 2024, and the most popular political leader in America, President Donald J. Trump," the spokesperson said.
"President Trump will continue to fight for our Constitution, the American people's right to support him, and to keep our country free of the chains of weaponized and targeted law enforcement."