Russian President Vladimir Putin appears to be relying on private military company (PMC) Redut to recruit troops for the war in Ukraine as a way to avoid further unpopular mobilization efforts, according to U.K. intelligence.
The British Ministry of Defense (MoD) reported in its latest update on the war in Ukraine that Redut, which has been involved in the conflict since the beginning, is recruiting mercenaries "under the guise of 'volunteers,' including former Wagner personnel." The update noted that the Kremlin "likely supervises and finances" the Redut group's activities, including recruitment.
"At present, Redut is one of a number of PMCs and Volunteer Corps units being [utilized] by the Russian Ministry of [Defense] to augment Russian regular forces," the MoD wrote. "It is a realistic possibility that the Russian Ministry of [Defense]'s [practice] of recruiting through 'volunteer' units has contributed to Russia avoiding further unpopular [mobilizations]."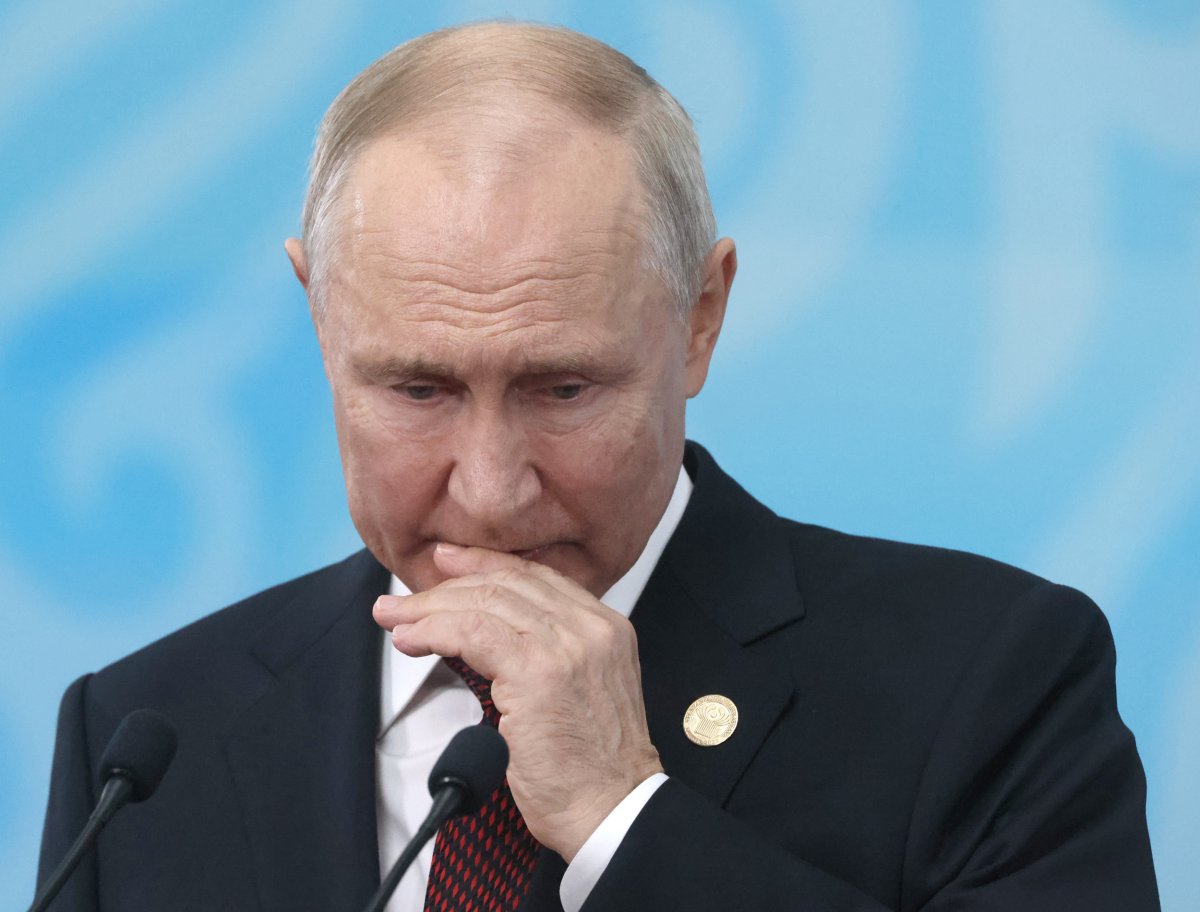 The Redut group was established in 2008 by former KGB agent Gennady Timchenko as a way to protect his gas empire, according to a report from Politico. The British MoD reported that the PMC has been "involved in combat operations in Donetsk, Kharkiv, Kyiv, and Luhansk oblasts" since the start of the war in Ukraine and "highly likely" has over 7,000 personnel.
U.K. intelligence reported last week that the Kremlin would likely attempt to avoid further mobilizations until after the Russian presidential election in March 2024 as a means to stray from "unpopular policy moves." Putin's partial mobilization in fall 2022 caused hundreds of Russians to flee and was widely unpopular among citizens.
Postponing mobilization efforts could impact Russia's offensives along the front lines as Moscow defends against Kyiv's counteroffensive. Russian troops have long-reported low morale and inadequate training and support along the lines.
Mark N. Katz, professor at George Mason University Schar School of Policy and Government, previously told Newsweek, however, that it could be possible that Putin "was not planning any such offensive but is just focusing on the defensive aim of holding onto the Ukrainian territory that Russia now occupies."
Russia's Ministry of Defense reportedly looked at using the Redut group as a way to pull Wagner mercenaries back into the fight against Ukraine after the PMC's failed mutiny against the Kremlin's military in June. The Institute for the Study of War, however, assessed in August that none of the remaining Wagner leaders had agreed to switch to Redut.
At the start of September, The Wall Street Journal reported that Redut had begun recruiting Wagner soldiers through social media advertisements for the Kremlin's operations based in the Middle East and Africa, citing Russian defense ministry sources.
Newsweek reached out to the Russian Defense Ministry for comment via email on Monday.