Republican Representative Byron Donalds admitted that the "pressure campaign" waged by some in the GOP aiming to install Congressman Jim Jordan as House speaker has "backfired."
The House GOP has been wrangling over a speaker nominee since Kevin McCarthy, a California Republican, was ousted from the speakership in a historic 216-210 vote on October 3 after Representative Matt Gaetz of Florida spearheaded an effort to remove him.
While House Majority Leader Steve Scalise of Louisiana and Jordan of Ohio decided to run for speaker, Scalise withdrew from consideration on Thursday, leaving Jordan to be chosen as the new nominee, with 152 votes. However, on Tuesday during the first round of voting, Jordan garnered only 200 votes—17 shy of the required 217 to win the gavel—after 20 Republicans and every Democrat rejected him.
In an interview with Fox News on Tuesday, Donalds acknowledged that a pressure campaign mounted by other Republicans may have backfired, while answering a question about whether the push for Jordan discouraged some representatives.
"I believe it was, I talked to a couple of members where they felt that was just not what they needed. I don't think that's what we should be doing right now … I think some of the pressure campaigns have backfired, they have not worked," Donalds said.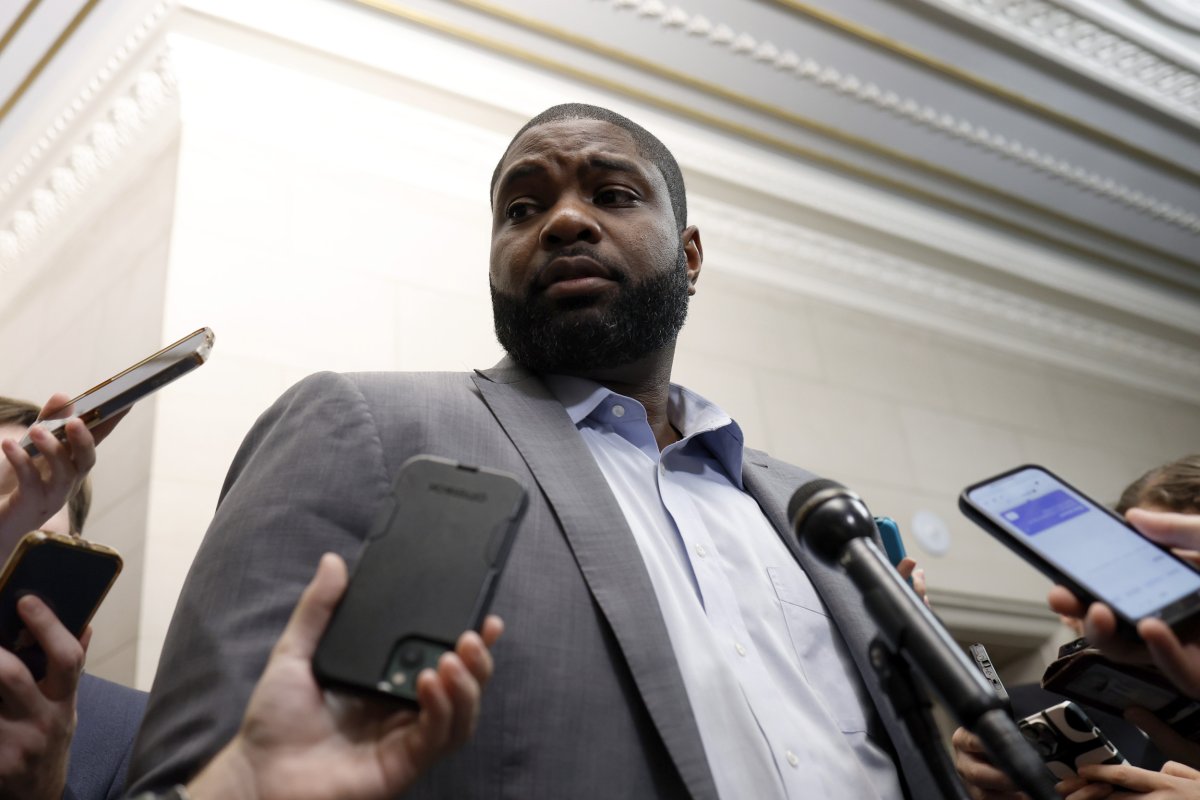 Before Jordan's defeat, Donalds took to X, formerly Twitter, to share his endorsement of Jordan.
This comes after it was recently reported that some of Jordan's allies had been trying to intimidate GOP lawmakers who aren't backing the Ohio congressman's bid for speaker.
It was also revealed on Monday that Fox News' Sean Hannity and his team had been emailing House Republicans who aren't supporting Jordan to ask their reasons, while outlining the need to urgently fill the position.
Axios reporter Juliegrace Brufke shared the reported email on X, while adding that some moderate Republicans are "growing increasingly irritated" with allies of Jordan trying to "pressure them" into voting for him.
Donalds' acknowledgement followed statements from Indiana Representative Victoria Spartz and Florida Representative Mario Diaz-Balart condemning Jordan's strong-arm tactics, despite not having the clear backing of the party.
"I truly believe these intimidation techniques … are not acceptable," Spartz said, via Roll Call. "I didn't like what Kevin [McCarthy] did last time. And I hope Jim [Jordan] is going to change his views on that."
Diaz-Balart told reporters at the Capitol on Monday, "If anybody's trying to get my vote, the last thing you want to do is try to intimidate or pressure me because then I close out entirely."
Newsweek on Tuesday reached out to Donalds and Jordan via email for further comment.