American homebuyers need to earn about $115,000 a year in order to be able to afford the cost of the typical U.S. home, according to a recent Redfin report which acknowledges that affordability is still a massive issue in the country as prices remain stubbornly high.
In its latest report, the real estate company found that "sky-high mortgage rates and still-rising home prices have made it harder than ever" for Americans to be able to afford the purchase of a home—especially when this is their very first.
The American housing market boomed during the pandemic, with prices skyrocketing as high demand driven by relatively low mortgage rates combined with historically low inventory. In June last year, the typical home value in the U.S. topped $350,000, according to Zillow, an unprecedented price that marked the peak of the ongoing crisis of affordability in American housing.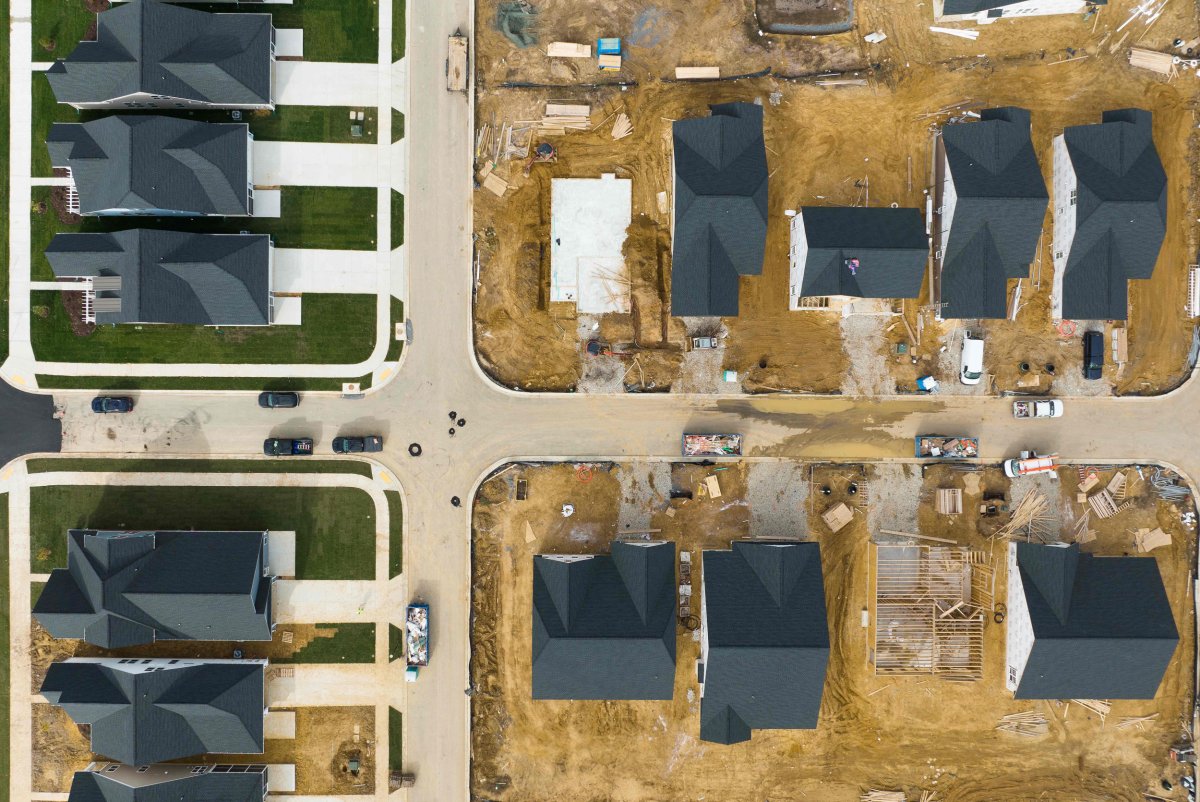 After that, the market underwent a "correction" that brought prices down across the country. But house prices bounced back by early summer as demand remained high and inventory low.
According to the latest data available on Zillow, which refers to September 30, the average U.S. home value is $348,539, up by 1.1 percent over the past year. In January, this was $340,332.
Meanwhile, mortgage rates have also remained much higher than during the pandemic. During the week ending October 12, the average rate on a 30-year fixed mortgage hit 7.57 percent—the highest level in over 20 years. According to Redfin, the typical U.S. homebuyer's monthly mortgage payment is now $2,866, an all-time high.
According to the company's estimates, homebuyers must earn $114,627 to afford the cost of a typical, median-price home, up by 15 percent ($15,285) compared to a year ago and up by more than 50 percent since the start of the pandemic.
That's about $40,000 more than the income earned by the typical American household, writes Redfin, considering the 2022 median household income was roughly $75,000.
In the past year, the average U.S. hourly wage has increased by about 5 percent—not enough to cover the difference needed to buy a home.
"In a homebuyer's ideal world, rising mortgage rates would push demand and home prices down enough to make up for high interest payments," said Redfin Economics Research Lead Chen Zhao, adding that "that's not what's happening now."
"Although new listings are ticking up slightly, inventory is still near record lows as homeowners hang onto their low mortgage rates—and that's propping up prices," she continued, adding her recommendation for aspiring homebuyers.
"Buyers—particularly first-timers who are committed to getting into a home now—should think outside the box," she said. "Consider a condo or townhouse, which are less expensive than a single-family home, and/or consider moving to a more affordable part of the country, or a more affordable suburb."