Director Martin Scorsese's upcoming film Killers of the Flower Moon is notable for the large role held by a Native American actress, an "anomaly" for Hollywood even in 2023, according to a new report from the University of Southern California's Annenberg Inclusion Initiative.
The report was released on Tuesday, just three days before Scorsese's latest film is set for its theatrical U.S. release. The report assessed data on Native American portrayals in hundreds of Hollywood's biggest movies from the last 16 years.
Native Americans from the U.S. historically had limited onscreen speaking roles, an industry trend that held true during the time period scholars studied. After assessing Hollywood's 1,600 top-grossing films released between 2007 and 2022, scholars concluded that Native Americans filled less than 0.25 percent of those films' speaking roles. The report pointed to the difference between this number and U.S. Census population data, which in July 2022 estimated that American Indians and Alaska Natives made up about 1.3 percent of the U.S. population.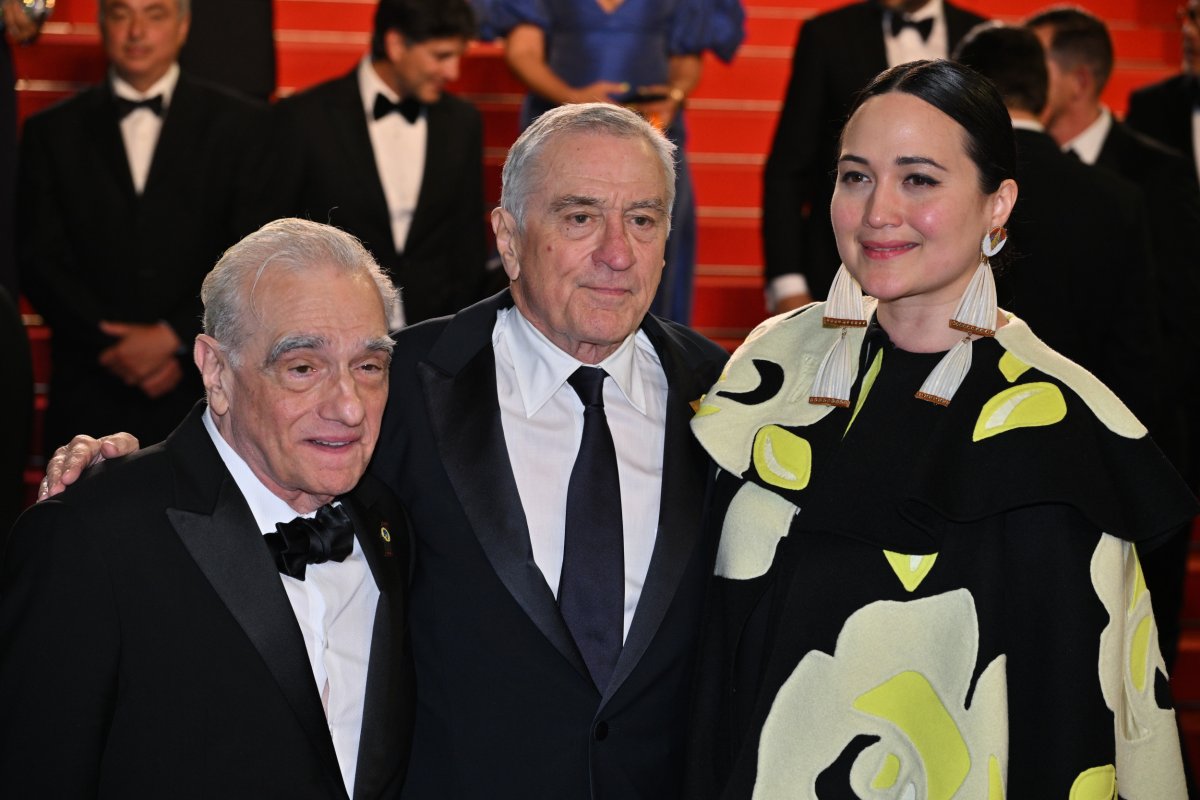 Of all 1,600 films, only one—2020's The New Mutants—filled a leading role with a Native actor, the report said. Meanwhile, more than half of Native actors with speaking roles "were inconsequential to the plot."
The number of Native American characters portrayed onscreen in top-performing movies has shifted from one year to the next, but never by much. Data showed 2018 had the fewest number with only two portrayals, or 0.05 percent of the 3,895 characters portrayed onscreen that year.
The greatest number was recorded in 2017 when 20 Native American characters—or 0.54 percent of that year's 3,691 characters—were featured. Another rarity was female Native American portrayals, which represented 22.6 percent of the total number of Native American portrayals between 2007 and 2022.
Not all portrayals used Native American actors, either. Only about three in four Native roles were filled by Native actors, many of whom reappeared in multiple movies, according to the report's data.
"Surely, there has been no meaningful and sustained change over time," the report said, later adding that its findings were "disheartening at best or tragic at worst."
Killers of the Flower Moon is thus unique because it places a Native American woman, played by Lily Gladstone, at the center of its story about the Osage murders in Oklahoma during the 1920s. The film was based on David Grann's 2017 book of the same title.
Gladstone's role is "quite literally an anomaly in Hollywood," Annenberg Inclusion Initiative founder Stacy Smith said in a Tuesday press release. The decision to cast Native American men and women "is clearly a departure from the patterns of erasure and invisibility that are often the norm when it comes to this community," she added.
Native American leaders have for years called for better and more frequent portrayals of their communities in film. The Annenberg Inclusion Initiative's report says more needs to be done to elevate the numbers of Native Americans both in front of and behind the camera. Gladstone's co-star, Leonardo DiCaprio, made similar comments when interviewed about the film by British Vogue earlier this year.
"We need to do more," DiCaprio said in the interview, which was conducted before the Screen Actors Guild-American Federation of Television and Radio Artists (SAG-AFTRA) strike began over the summer. "The more that these stories can be told in a truthful way, the more it can be a healing process."
The ongoing actors' strike is impacting promotional efforts for several Hollywood films, including Killers of the Flower Moon. Actors like Gladstone are unable to promote their projects as negotiations continue, per union rules.
Newsweek reached out to SAG-AFTRA by email on Wednesday for comment.