Footage of Prince William making wife Kate laugh throughout their 12-year marriage has gone viral across social media, after fans resurfaced clips on TikTok.
The Prince and Princess of Wales met at college in 2001 and married ten years later at Westminster Abbey. Together they have three children (Prince George, 10; Princess Charlotte, 8; and Prince Louis, 5) and live at Adelaide Cottage in the grounds of King Charles III's Windsor Castle.
In September 2022, the couple were given their new Wales titles by King Charles following his accession and have seen their public roles increase over the following months. This has also seen an increase in interest from fans, resulting in numerous viral social media posts.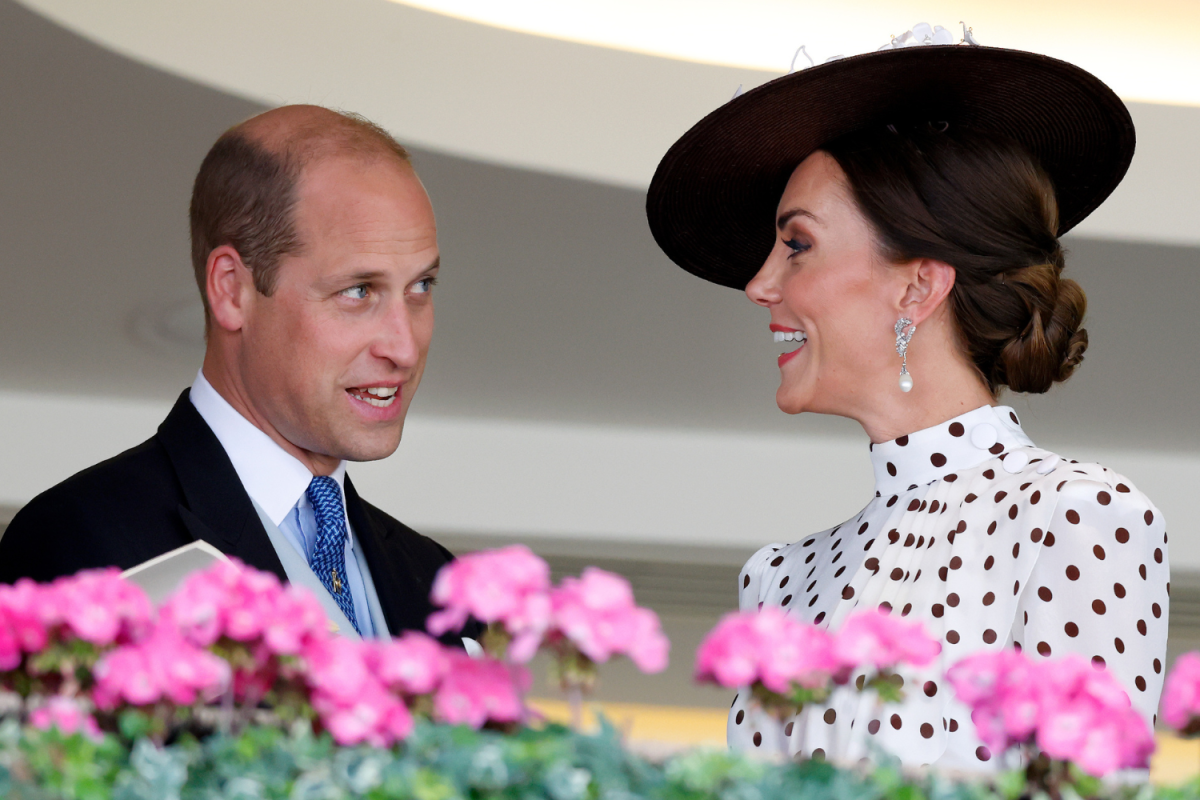 Uploaded to TikTok by user @princessmiddleton_, the recent post focussing on the couple's joking moments has been viewed over 290,000 times and includes footage from their 2010 engagement interview, in which William mentioned Kate's fondness for his sense of humor.
The couple announced their highly anticipated engagement on November 16, 2010, with a photo-call at St James's Palace in London, where Kate was seen wearing the famous sapphire and diamond engagement ring that had formerly belonged to Princess Diana for the first time.
On that day the couple also recorded their only in-depth joint television interview, discussing their relationship and plans for the future.
When describing what life with Kate is like and why they work well as a couple, William said: "It is really fun and I'm extremely funny and she loves that so it's been good."
To this, his fiancé laughingly responded: "If you say so yourself!"
Also included in the TikTok video are clips of Kate laughing at William during royal engagements, a recent one being a visit to a forest school scheme in England in September of this year.
During an inspection of shelters made from branches and foraged materials by students, William appeared to accidentally knock a decorative feature off of one of them. To this, Kate, who was not far behind her husband, was caught on camera giggling as he tried to repair it.
In addition to this a clip of the couple icing cupcakes to mark the 75th anniversary of Britain's National Health Service was included, with Kate's response to her husband's apparent lack of baking skills going viral at the time.
Captioned "William never fails to make her laugh 😂," the TikTok video has received in excess of 31,000 likes and numerous comments, many of which have praised the couple.
"Aren't they just lovely," wrote one user.
"If he has only a quarter of his grandpa's [Prince Philip's] sense of humor and sarcasm then he's definitely funny!" posted another, with a further comment reading: "Love them sm [so much]😂."
James Crawford-Smith is Newsweek's royal reporter, based in London. You can find him on X (formerly Twitter) at @jrcrawfordsmith and read his stories on Newsweek's The Royals Facebook page.
Do you have a question about King Charles III, William and Kate, Meghan and Harry, or their family that you would like our experienced royal correspondents to answer? Email royals@newsweek.com. We'd love to hear from you.