A social media video of a dog who managed to unwrap a present has delighted audiences with his adorableness and epic happy snorts.
The viral video of Denzel the 6-year-old black lab has been viewed over 1.2 million times since being posted to the TikTok account @thelabraseal on October 15. Denzel lives in Suffolk, England, with his owner Edward King who started giving Denzel presents during the 2021 holiday season.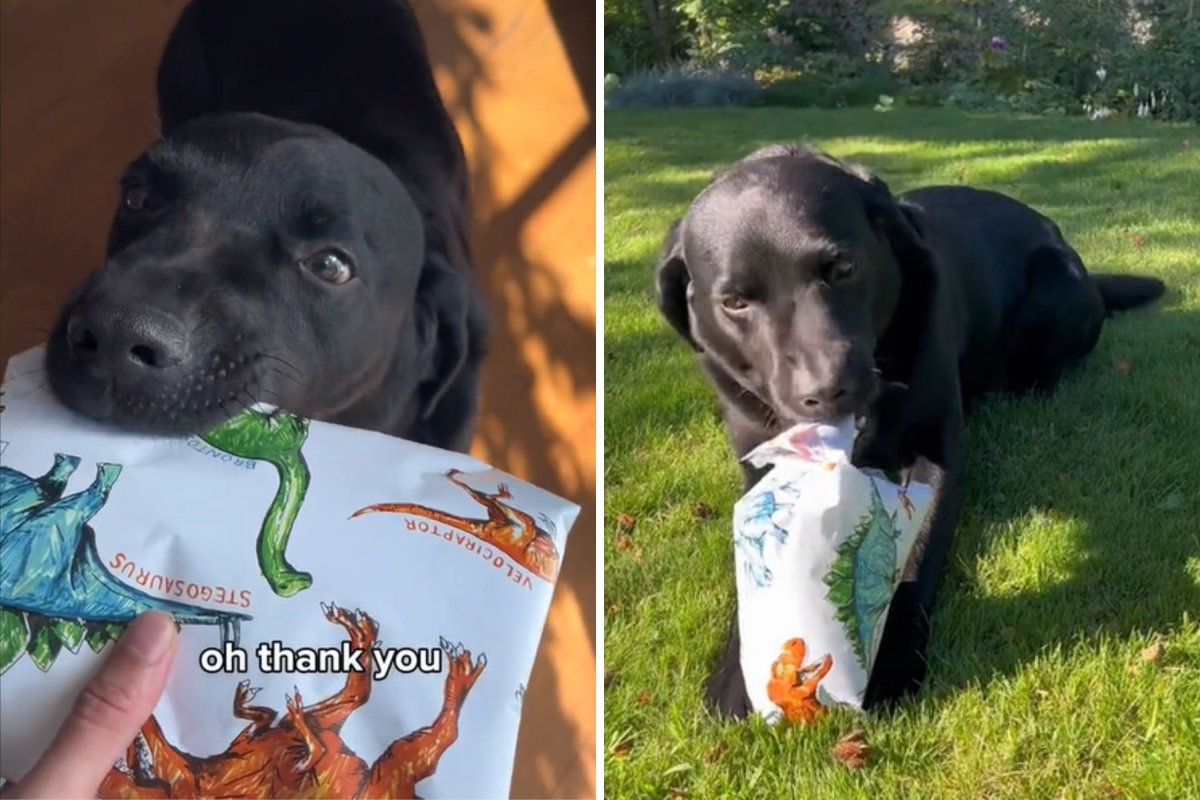 "He had toys when he was a puppy, but it wasn't until he was a bit older that I started giving him new toys," King told Newsweek. "He took a liking to softer toys rather than normal dog toys that are designed to be resistant to chewing."
King thought Denzel should join in on the fun of unwrapping his own present at Christmas. With a little encouragement and help to get started, Denzel quickly understood that ripping off the wrapping paper meant a dog toy was underneath. And since then, Denzel has unwrapped his fair share of presents.
"He is very gentle with it, and he never eats the paper or rips his toys," said King. "He also knows not to open presents that are not for him, which is funny because we get a lot of comments saying he's going to ruin Christmas by opening everyone else's presents."
King explained he did not use to wrap every toy for Denzel, but after seeing the excitement in his dog's eyes when Denzel sees a basket of wrapped toys, King makes sure to wrap every single one.
Denzel even knows that the wrapped presents are extra special, according to King. He starts to snort during these moments, which is where his nickname Mr. Snorts comes into play.
"The little snorts melt my heart every time," wrote @kerri_jane1113 on TikTok. Another user added, "Happy lab snorts are the best."
Mr. Snorts and his enjoyment of opening up gifts started to become a hit on social media. Once King posted the first unwrapping video to TikTok, people kept asking for more. It became a series known as "New Toy Day." This special day used to occur once a week and now, it usually happens once a month.
It was King who originally started buying Denzel all the toys, but as the series grew, people started saying they wanted to send him toys.
"I've always been so surprised at how many people around the world have been in touch to send him toys," said King. "As you say, we've had a few from Australia, Canada, America, Singapore, Japan. All over! It really is astonishing that so many people around the world adore Denzel and want to send him something."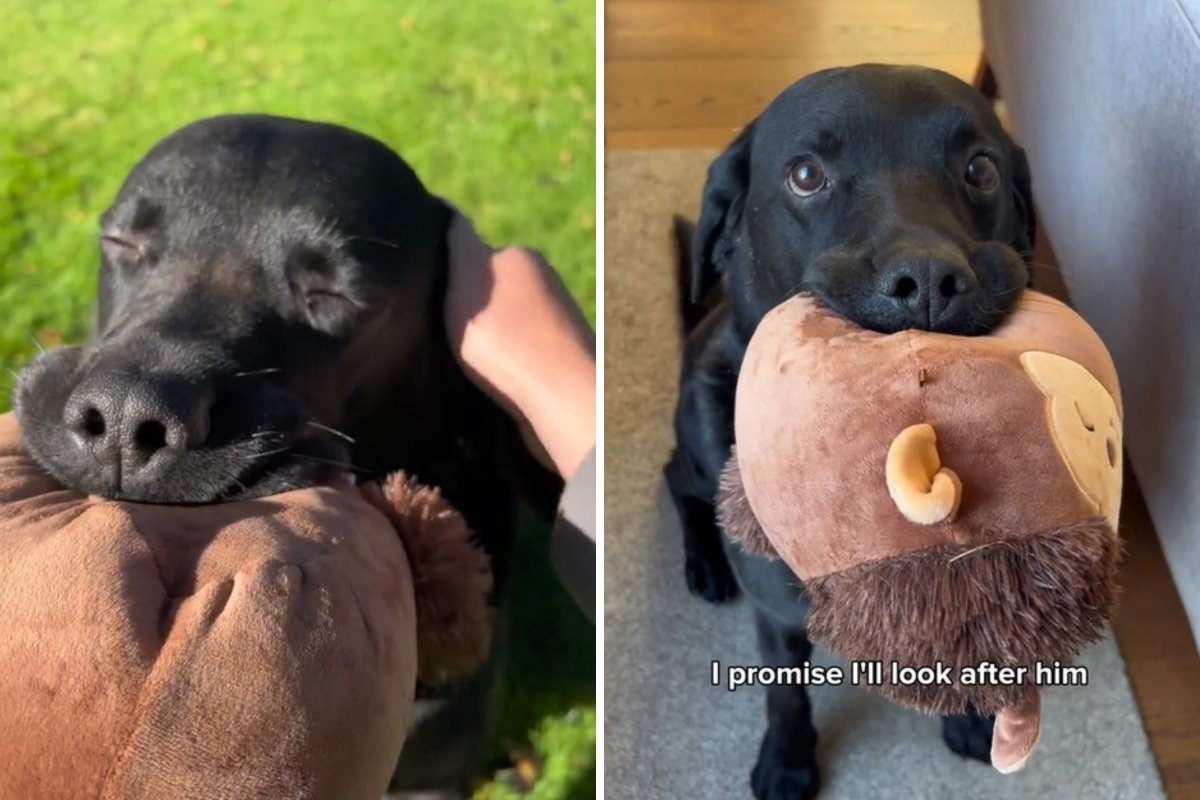 Aside from toys, Denzel will also get fan mail. King said young children will sometimes send drawings and letters to Denzel.
Denzel's favorite toy is Nessie, his Loch Ness Monster that was found on his adventure in Scotland. His other favorites will sleep in his bed, while more are in a toy basket. When he wants to play with a specific one, he will dig all the toys out until he finds the one he wants, King said. Because he has so many now, King will donate the ones he plays with the least to a local dog shelter.
"I don't think the other dogs treasure the toys as much as Denzel does, but I'm glad they go to dogs that don't have anything," said King.
Do you have funny and adorable videos or pictures of your pet you want to share? Send them to life@newsweek.com with some details about your best friend and they could appear in our Pet of the Week lineup.