Inflation is still too high amid a surprisingly strong American economy driven by consumer spending and a resilient job market that has kept wages elevated, Federal Reserve Chair Jerome Powell said Thursday.
Speaking at the Economic Club of New York, Powell said that the higher rates instituted by policymakers are filtering through certain sectors of the economy, such as housing, and that there is some progress in the central bank's battle against soaring prices.
He said there were some encouraging trends on inflation over the summer, and during the last three to six months it ran under 3 percent, closer to the Fed's 2 percent target.
"These shorter-term measures are often volatile," Powell said. "In any case, inflation is still too high, and a few months of good data are only the beginning of what it will take to build confidence that inflation is moving down sustainably toward our goal."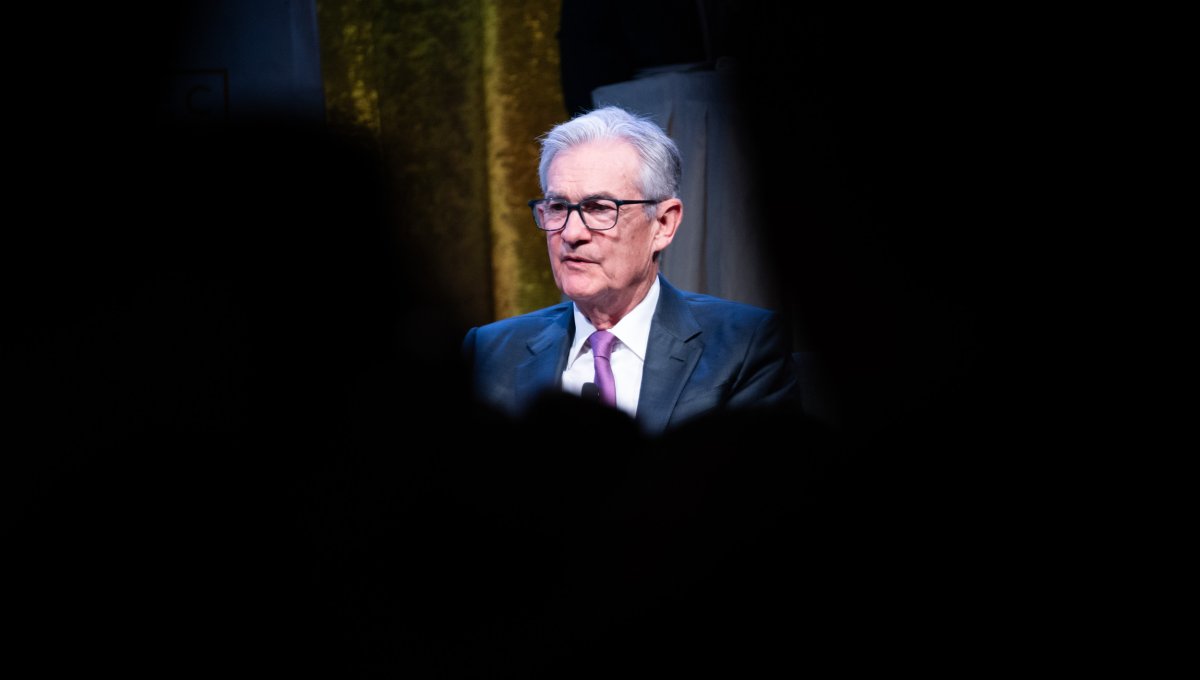 Powell was also keen to send a message that interest rates are likely to stay higher, for longer.
"The stance of policy is restrictive, meaning that tight policy is putting downward pressure on economic activity and inflation. Given the fast pace of the tightening, there may still be meaningful tightening in the pipeline," he said.
Beginning in March 2022, Fed policymakers aggressively hiked rates to rein in historic levels of inflation. In June of that year, the personal consumption expenditure, the inflation metric that the central bank looks at closely, hit a peak of 7.1 percent. That metric dropped to 3.5 percent through September, and core PCE, which strips out the volatile food and energy sectors, has declined to 3.7 percent from a high of 5.6 percent in February of last year.
The rate hikes have coursed through the economy, elevating the cost of borrowing for homes, cars and business investment. But recent indicators also show that Americans are still spending, even as they navigate an environment of elevated interest rates and a surge in prices.
Powell said that after the aggressive rate hikes of 2022, the central bank has taken a more thoughtful approach this year to allow for the increases to work through the economy. The focus remains getting inflation to the target.
"You know we went very quickly in 2022 to catch up to where we need to be and now we're moving carefully with these decisions," he said. "Our issue right now is trying to achieve a sufficiently restrictive stance of policy to bring inflation down to 2 percent over time."
While the economy has remained resilient, there are signs that the labor market is cooling, with job openings only slightly higher from pre-COVID levels.
"Indicators of wage growth show a gradual decline toward levels that would be consistent with 2 percent inflation over time," Powell said.
He appeared pleased that policymaking has slowed inflation without too much damage to the labor market and economic activity.
"Economic growth has consistently surprised to the upside this year, as most recently seen in the strong retail sales data released earlier this week," he said.
But he added that it could be painful to get to the goal of 2 percent inflation.
"The record suggests that a sustainable return to our 2 percent inflation goal is likely to require a period of below-trend growth and some further softening in labor market conditions," he said.
He said policymakers will balance the risks to ensure that the path to 2 percent is definitive. He said they didn't want to do too little that could entrench the environment of high inflation for longer. This could force the Fed to institute even more aggressive policy moves that could come at a cost to the economy and jobs.
"My colleagues and I are committed to achieving a stance of policy that is sufficiently restrictive to bring inflation sustainably down to 2 percent over time, and to keeping policy restrictive until we are confident that inflation is on a path to that objective," he said.
He said he is mindful that doing too much now could cause what he described as unnecessary harm to the economy. Going forward, the Fed will aim to balance the risks and watch how the economy responds.
"Given the uncertainties and risks, and how far we have come, the committee is proceeding carefully," he said.