A Michigan nursing student was fatally shot at an Illinois rest stop after being abducted by her ex-boyfriend, who later killed himself, authorities said.
Gina Bryant, 25, of Macomb Township, Michigan, went home for her lunch break last week, where her ex-boyfriend was waiting for her, the Macomb County Sheriff's Office (MCSO) said in a statement on Wednesday.
A neighbor's surveillance video showed her ex-boyfriend, identified as 26-year-old Justin Wendling, of Holly, leading Bryant to his vehicle shortly after 1:40 p.m. on October 12, MCSO said.
Wendling, who later turned the gun on himself in Iowa, was a medical resident at Ascension Genesys Hospital in Grand Blanc Township, according to local outlet The Detroit News.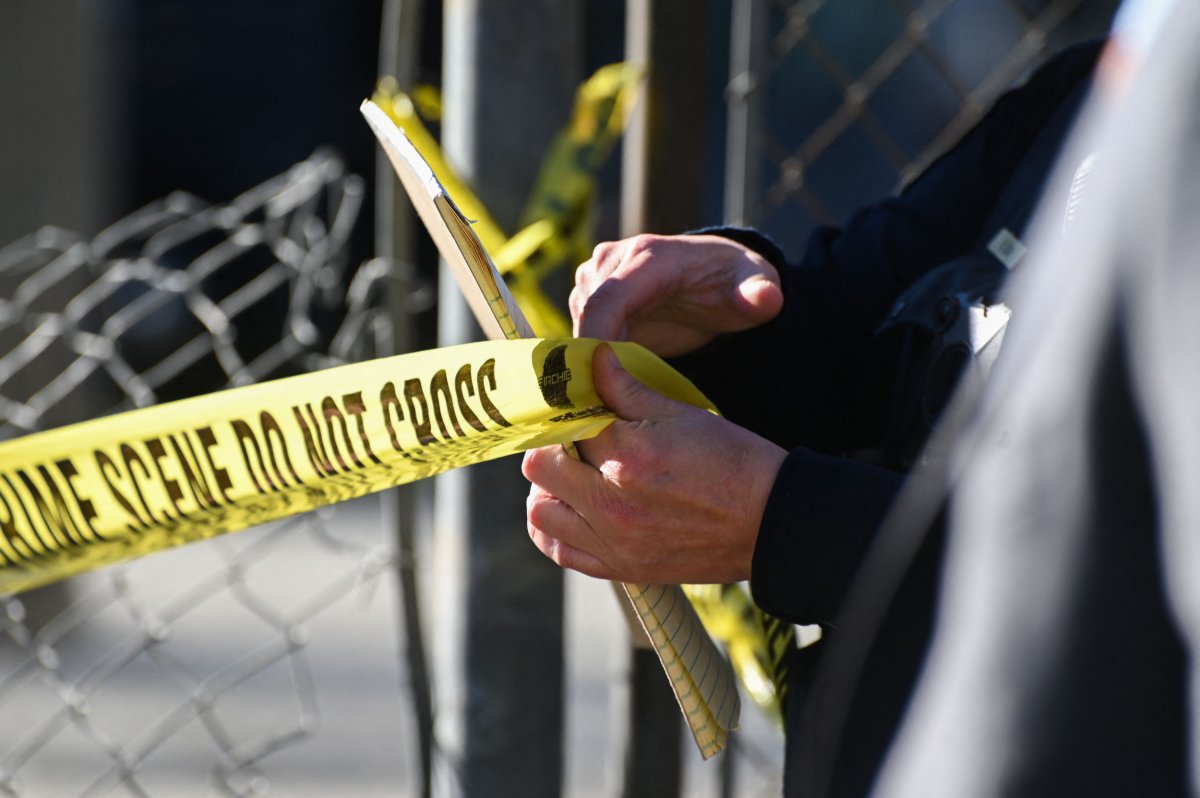 Newsweek reached out via email and Facebook on Wednesday to the MCSO and Ascension Genesys Hospital for comment.
Bryant, a University of Michigan-Flint student who was studying to be a nurse, started dating Wendling nearly a year ago and lived with him for a period of time in a Grand Blanc Township apartment, her family told The Detroit News.
Her sister, Angelica Gintner told the outlet that she had helped her mother move Bryant out of the apartment in late September after she told them that Wendling had been abusing her for months.
"She was very beautiful, down-to-earth, giving woman," Gintner said. "She could brighten up a day with just her smile. She'd give you the shirt off your back. She was caring and compassionate."
Gintner told the outlet that her sister worked as a medical assistant and went home for lunch on Thursday.
Coworkers became concerned when she did not return to work and they began receiving odd text messages from her phone, MCSO said.
After she failed to return to work, her employer ultimately called the police to report Bryant missing, and on October 13, police in LaSalle, Illinois, were dispatched to the Flying J Travel Center along Interstate 80 and Civic Road. Bryant's body, which authorities said had been left there for several hours, was discovered next to the fuel pumps, according to the sheriff's office.
That day, Wendling also called his parents who alerted authorities to his whereabouts. He told his parents that he had killed Bryant and was going to kill himself, the sheriff's office said in the statement that was also posted to Facebook.
Surveillance video and witnesses from the LaSalle truck stop confirmed that Wendling fatally shot Bryant in the head on Friday around midnight before fleeing to Bettendorf, Iowa.
As local police officers approached his vehicle, Wendling shot and killed himself, MCSO said.
"Unfortunately, the MCSO is seeing an uptick of domestic violence cases," Macomb County Sheriff Anthony Wickersham said. "These incidents are tragic not only to the victims and survivors but to family members as well. Please, if you or someone you know is in an unsafe situation, do not hesitate to reach out."
MCSO urges anyone who needs assistance to contact:
National Domestic Violence Hotline – 1-800-799-7233
Michigan Domestic Violence Hotline – 1-866-864-2338 or text 1-877-861-0222
Turning Point Macomb (24-Hour Hotline) – 586-463-6990