The Emmy Award-winning "CBS News Sunday Morning" is broadcast on CBS Sundays beginning at 9:00 a.m. ET.  "Sunday Morning" also streams on the CBS News app beginning at 12:00 p.m. ET. (Download it here.) 
---
Hosted by Jane Pauley
     
NEWS: Latest from the Mideast
      
COVER STORY: Mitt Romney on today's Republican Party
The Utah Senator and one-time GOP presidential nominee today says he is no longer at home within a Republican Party dominated by Donald Trump. Mitt Romney talks with CBS News' Norah O'Donnell about why he feels a large portion of his party doesn't believe in the Constitution, and about his reaction to the violence of January 6. He also discusses the example set by his father, George Romney, a former governor of Michigan; and revelations from McKay Coppins' new biography, "Romney: A Reckoning."
READ AN EXCERPT: "Romney: A Reckoning" by McKay Coppins
A new biography of the Republican Senator's career describes his determination to speak out on January 6, 2021 against President Trump's lies about his election loss, just as violent Trump supporters broke into the Capitol.
For more info:
      
ALMANAC: October 22
"Sunday Morning" looks at important historical events on this date.
     
ARTS: The National Museum of Women in the Arts relaunches
After a two-year, nearly $70 million renovation, the National Museum of Women in the Arts, in Washington, D.C., has reopened. The world's first museum devoted exclusively to art made by women, it houses about 6,000 works. Correspondent Rita Braver reports on its surprising history, and takes a tour of its newly-expanded galleries.
For more info:
TV: Aria Mia Loberti on starring in "All the Light We Cannot See"
Aria Mia Loberti had never acted before, but she stood out among hundreds in a casting call for Netflix's adaptation of Anthony Doerr's Pulitzer Prize-winning World War II novel, "All the Light We Cannot See." The heroine is a young woman who, like Loberti, cannot see. Correspondent Seth Doane visited Loberti on the set during filming in Budapest, where she talked about the responsibility of bringing a blind character to life for audiences.
To watch a trailer for "All the Light We Cannot See," click on the video player below:
For more info:

       
PASSAGE: In memoriam
"Sunday Morning" remembers some of the notable figures who left us this week.
MUSIC: Blues legend Buddy Guy's not-quite-farewell tour
The guitarist and singer Buddy Guy has been playing since he was a boy, and learned from such masters as Muddy Waters and Howlin' Wolf. But at age 87, the recipient of eight Grammy Awards is not slowing down; in fact, what he's calling his worldwide "Damn Right Farewell Tour" is scheduled to run until at least next May, and maybe beyond. Correspondent Kelefa Sanneh talks with Guy about his blues journey. He also sits down with three of Guy's children to discuss the musicianship they've inherited.
For more info:

       
HARTMAN: Breakfast club
      
MUSIC: Recording a tribute album to Henry Mancini around the world
In honor of the composer's centenary next year, the family of Henry Mancini has been recording a tribute album featuring some of the Oscar- and Grammy-winner's most beloved music, performed by some of the most celebrated artists today. Correspondent Tracy Smith talks with flutists James Galway and Lizzo, who are putting their paws on the "Pink Panther" theme; and Michael Bublé, recording the song that Audrey Hepburn made famous, "Moon River."
WATCH PART ONE OF TRACY SMITH'S REPORT ON THE HENRY MANCINI TRIBUTE ALBUM:
For more info:
     
     
SUNDAY JOURNAL: Israel
Lee Cowan reports.
"MOBITUARIES": The final resting place of sports superstar Jim Thorpe
Correspondent Mo Rocca investigates how Jim Thorpe, once celebrated as America's greatest athlete, ended up buried in Jim Thorpe, Pennsylvania, a town in which he never set foot. [Don't miss Rocca's podcast "Mobituaries," available wherever you stream or download your podcasts.]
For more info:
      
COMMENTARY: Mideast scholar Hussein Ibish: "Israelis and Palestinians musts stop dehumanizing each other"
The Arab Mideast scholar Hussein Ibish says the current infrastructure of Israeli occupiers and stateless Palestinians forces the two peoples into a toxic relationship of dominance and subordination, and that they must replace violent occupation and resistance with genuine coexistence.
For more info:
        
NATURE:  TBD
---
WEB EXCLUSIVES:
FROM THE ARCHIVES: "Sunday Morning" Halloween hauntings (YouTube Video)
Check out these classic Halloween stories from the "Sunday Morning" archives. Featured: Faith Salie's 2013 history of the spookiest musical instrument, the Theremin; Vicki Mabrey's 1997 story on author Bram Stoker and his creation in 1897 of the vampire Count Dracula; from 1989, Bill Geist offers some neighborhood children valuable tips in "power trick-or-treating"; Martha Teichner's 2004 profile of special effects master Stan Winston (1946-2008), who created fabulous movie monsters for "Aliens," "Jurassic Park," and "Terminator 2: Judgment Day"; and from 2011, Tracy Smith explores alleged haunted houses and the craze of ghost hunters on reality TV.
     
THE BOOK REPORT: Recommendations for Washington Post book critic Ron Charles
FROM THE ARCHIVES: The Osage murders and "Killers of the Flower Moon" (YouTube Video)
In the early 20th century, an oil rush in the Osage Nation, located in Oklahoma, produced a torrent of oil revenues for the Native American tribe, making them the richest people per capita in the world. But their wealth invited greed, exploitation and murder on the part of white "guardians" who came to control the Osage's money, and would lead to the first major investigation by the FBI. In this "Sunday Morning" story originally broadcast April 30, 2017, correspondent Lee Cowan talks with David Grann, author of "Killers of the Flower Moon," about the reign of terror against the Osage.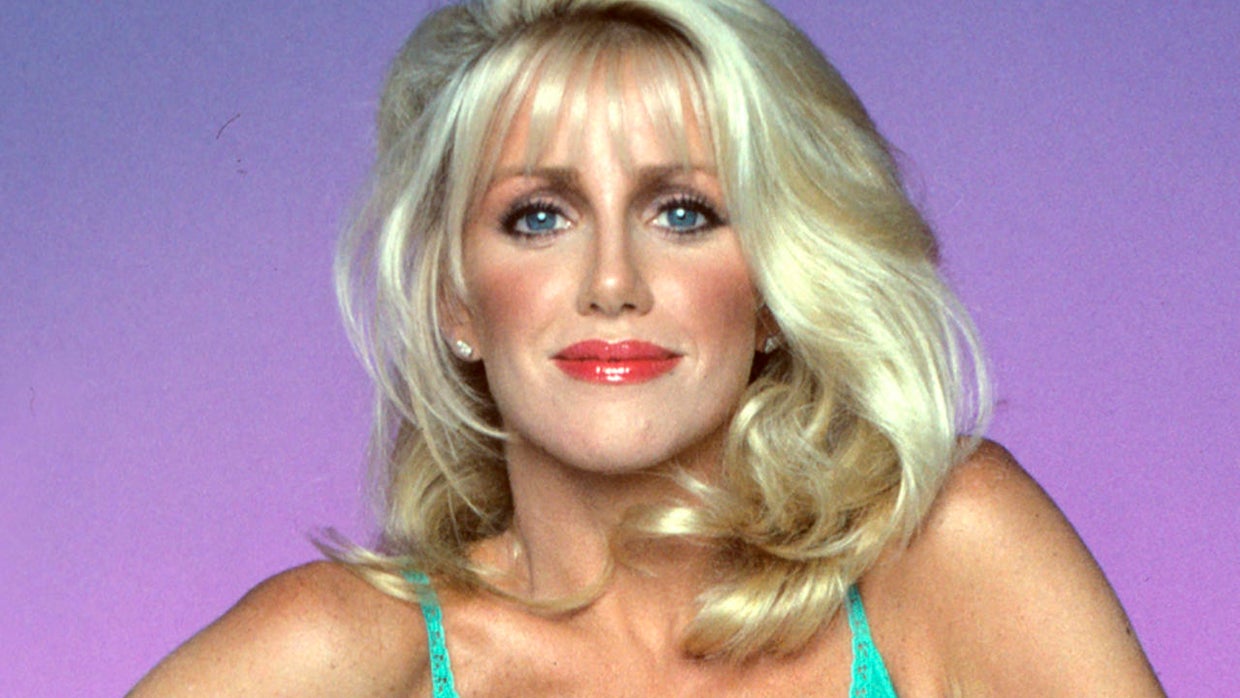 GALLERY: Notable deaths in 2023
A look back at the esteemed personalities who left us this year, who'd touched us with their innovation, creativity and humanity. 
---
The Emmy Award-winning "CBS News Sunday Morning" is broadcast on CBS Sundays beginning at 9:00 a.m. ET. Executive producer is Rand Morrison.
DVR Alert! Find out when "Sunday Morning" airs in your city 
"Sunday Morning" also streams on the CBS News app beginning at 12:00 p.m. ET. (Download it here.) 
Full episodes of "Sunday Morning" are now available to watch on demand on CBSNews.com, CBS.com and Paramount+, including via Apple TV, Android TV, Roku, Chromecast, Amazon FireTV/FireTV stick and Xbox. 
Follow us on Twitter; Facebook; Instagram; YouTube; TikTok; and at cbssundaymorning.com.  
You can also download the free "Sunday Morning" audio podcast at iTunes and at Play.it. Now you'll never miss the trumpet!
---