The number of carjackings soared last year, with more cars being stolen by groups of thieves, FBI statistics released this week show.
Nearly 90 percent of thieves were carrying a weapon when they forced the owner out of the car.
Experts told Newsweek that the end of lockdown last year had given robbers more opportunities to pull car owners from their vehicles.
Motor vehicle theft jumped 10.9 percent from 2021 to 2022, with nearly a million vehicles stolen in the latter year. According to the FBI report, nearly 70,000 people were arrested for motor vehicle theft in 2022, including 2,000 who were carrying a firearm when arrested.
Carjackings were up 8.1 percent in 2022. Nearly 90 percent of them involved a weapon, and more offenders worked in groups, marking a 13 percent increase in arrests involving two or more suspects. Males under the age of 18 accounted for 17.8 percent of those arrested.
The FBI statistics show that nearly half of all carjackings occurred at night, between 8 p.m. and 4 a.m.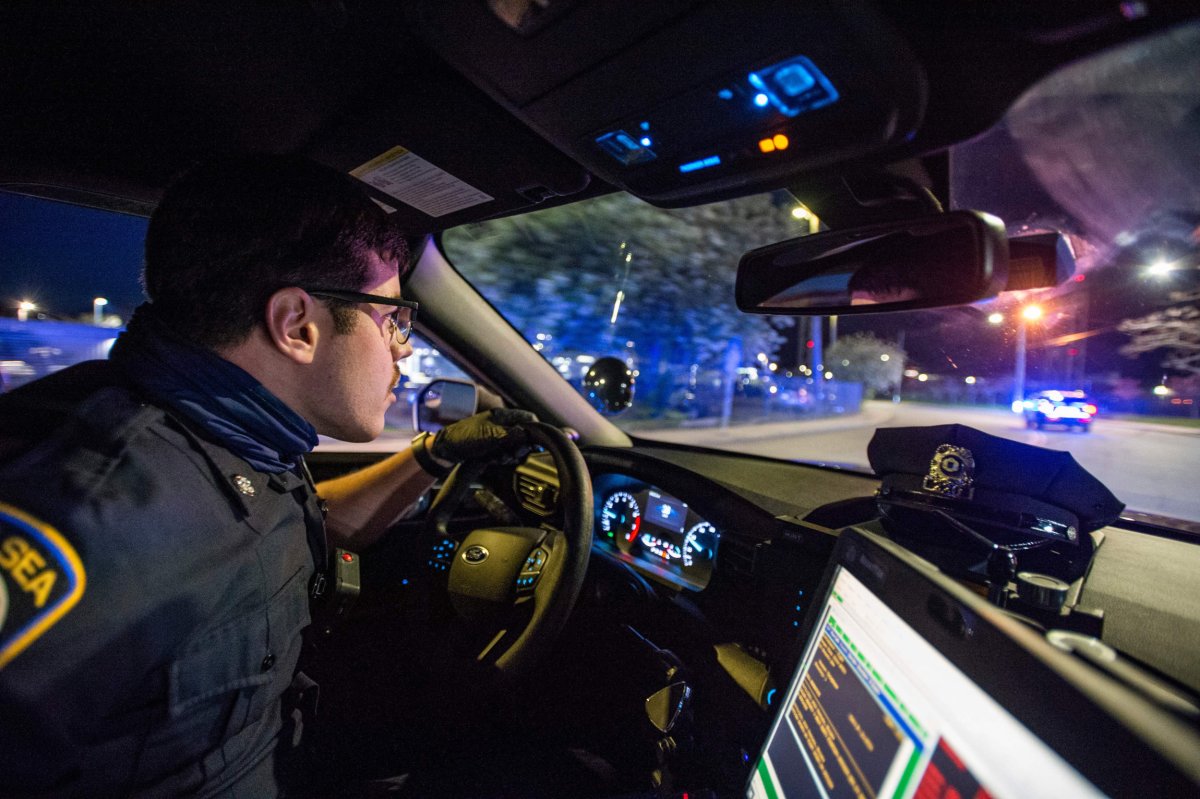 Thief Sped Away With Child
Although the FBI report does not list individual cases, carjackings in 2022 included a case in New York where an 11-year-old was trapped in a car with a thief.
In February 2022 David Perez left his 11-year-old son, Daniel Perez, in an SUV while he ran into a supermarket Sunday, WABC reported. He said the keys were in the car, and it was running. Surveillance video shows an unknown man get into the car and take off with the 11-year-old still in the front seat. Daniel was crying and texting his father as the thief sped away at 100mph.
The thief crashed twice before dropping Daniel off on a street corner.
'A Masterclass in Criminology'
Alex Piquero, professor of Criminology at the University of Miami and former director of the Bureau of Justice Statistics, told Newsweek he is worried about the number of guns being used in carjackings.
"Not all violent crimes went down, in fact I'm still concerned about carjacking increases—including the increasing use of guns. At the same time motor vehicle theft continues its post-pandemic increase," he said.
Piquero said that "some of the strains and stress associated with the pandemic may have abated, others may have emerged", which helps explain why some crimes are up and some are down.
He said that people should also be aware that not all reported crimes are covered by the statistics and that there can be big differences in crime rates between cities and within the cities themselves.
"We need to be mindful that the FBI numbers are national estimates among those agencies that reported, and do not include the many crimes that are not reported to law enforcement," he said.
Adam Gelb, president and CEO of the Council on Criminal Justice, told Newsweek that the end of lockdown meant more opportunities for carjackers.
"Behind every crime is a motive and the means and an opportunity to carry it out. COVID sparked changes in all three of those elements, especially opportunity. People stayed home. Stores were closed. It was much harder and riskier to steal stuff," he said.
Gelb said it was interesting to study which crimes have increased as travel and work returned to normal levels last year. "Now that we're coming out of [lockdown], theft opportunities are reemerging as well. The pandemic is giving us a masterclass in criminology," he said.
Rising Crime in Big Cities
While the end of lockdown may account for some of the increase, there appears to be an overall trend towards more carjackings in larger cities.
For example, Washington D.C. had 140 carjackings in 2018, compared with 485 in 2022. There have been 651 reported so far in 2023.
The FBI's 2022 crime report compiles crime statistics from national and state police agencies across the country.
Violent crime, which includes murder and non-negligent manslaughter, rape, aggravated assault and robbery collectively decreased by 1.7 percent last year.
Homicides dropped by 6.1 percent, aggravated assaults by 1.1 percent and rape by 5.4 percent.
Unsurprisingly, firearms were the most common weapon used in violent crime, and were used in 80.3 percent of murders and manslaughters.
While fatal and non-fatal gun deaths decreased for adults, the number of juvenile victims of gun deaths increased by 11.8 percent, from 1,300 to 1,500. The non-fatal shooting of juveniles also increased, by 10.6 percent, from 61,800 to 68,300.
More than 15,000 police agencies nationwide submitted crime data to the FBI, an increase of 1,500 agencies, compared with 2021. According to the FBI, the 2022 statistics cover roughly 93 percent of the U.S. population. For the first time, the 2022 report includes data from every city with a population of 1 million or greater.
It isn't just the FBI reporting an increase in carjackings and car thefts.
In May, the National Insurance Crime Bureau released statistics showing a 7 percent increase in vehicle theft nationwide from 2021-2022, with more than 250,000 thefts reported in the fourth quarter of 2022 alone.
Additionally, the Council on Criminal Justice has reported that vehicle thefts and carjackings in America's largest 30 cities rose an average of 59 percent from 2019-2022.
In Illinois, car thefts rose 35 percent between 2021 and 2022, and in Washington state by 31 percent.
Earlier this year, Mayor Eric Adams handed out 500 electronic tags to New Yorkers to hide in their vehicles so they can track them if they're stolen.