While some dub couponing as a poor person's sport, influencer Kiersti Torok is out to prove that it's a money saving strategy ideal for anyone, no matter your income level.
Couponing can save shoppers roughly 50 percent on their household essentials, adding up to hundreds if not thousands of dollars over time, but so many are still hesitant to dive in on the trend.
Torok runs the Torok Coupon Hunter account on Instagram and TikTok (@torok.coupon.hunter), but her journey as an expert couponer started years before.
During the recession, Torok watched both of her parents lose their jobs. Amid financial strife, Torok's mother decided to take a couponing class at the local community college, and that was the spark for Torok to take on the strategies in her own life.
"When my mom came home from the class, she was super overwhelmed, so I decided I was going to start helping her and going with her on Sundays to help our family save money," Torok told Newsweek. "Turns out, I was actually pretty good at couponing and picked it up a lot faster than she did."
Soon, couponing became Torok and her mother's Sunday morning hobby. They'd grab newspaper at the Dollar Tree, buy a $1 McDonald's coffee and sit in their car listening to '80s music as they clipped coupons and planned their shopping haul for the day.
More than 10 years later, Torok found herself in another financially stressful situation.
She and her husband had both lost their jobs during the pandemic, and soon watched everyone around them begin to struggle financially as well.
"Family members were calling and texting me daily to help them score deals on their household essentials," Torok said. "So every Sunday I would get up early, sit myself down with a large cup of coffee at the dining room table, and help about 15 friends and family members with their coupon hauls."
At this point, Torok recognized coupon coaching was a need in her local community. Instead of texting out different strategies and scenarios to 15 people at once, Torok decided to plug all her tips into an Instagram and TikTok.
Now she has nearly 340,000 followers for her Instagram platform, and it was all started as a way to help friends and family.
"[I] never thought my following would consist of more than just my friends and family, but I think the content just resonated with everyone when we were all struggling for various reasons at the same time," Torok said.
Tips for Couponing Success
While many are overwhelmed by the sheer amount of coupons available, Torok encourages others embarking on their own couponing journeys to start small.
"The biggest mistake I see people make when they start couponing is thinking they need to run out and snag all the deals in the first week," she said.
One of her mother's mottos has carried significant weight as she works to save money with the various hidden deals and coupons available.
"My mom used to always say to me, 'Life by the inch is a cinch, life by the yard is hard,'" Torok said. "I use that motto whenever I'm talking to a new couponer—start small, inch your way through by taking on one deal at one store. Start with free toothpaste or a Saturday haul at Dollar General. Take the time to learn the craft and I promise you'll be better off for it."
While coupons can come from newspaper clippings, a surge in online money saving hacks has hit Millennials and Gen Z.
Companies often offer special deals to rewards members, but another major way to save is by scoring discounts from Rakuten and CouponCabin. There are also rebates and cashback programs that you can apply after a sale.
Torok has gained her fair share of criticism in her shopping hauls, which show how you can grab $140.63 worth of household essentials for just $40.38 at CVS for instance.
"I ain't that broke," reads a commenter in one of her videos, with another saying, "How poor are you people?"
But Torok says the savings at the end of the day beat out any superficial pride some people might have to not take advantage of saving money.
"Couponing has no income restraints, no set tax bracket, and no financial obligations—it's for everyone," she said. "Especially with the way the economy is going currently, with prices continuing to rise, it seems counterintuitive to not want to save money."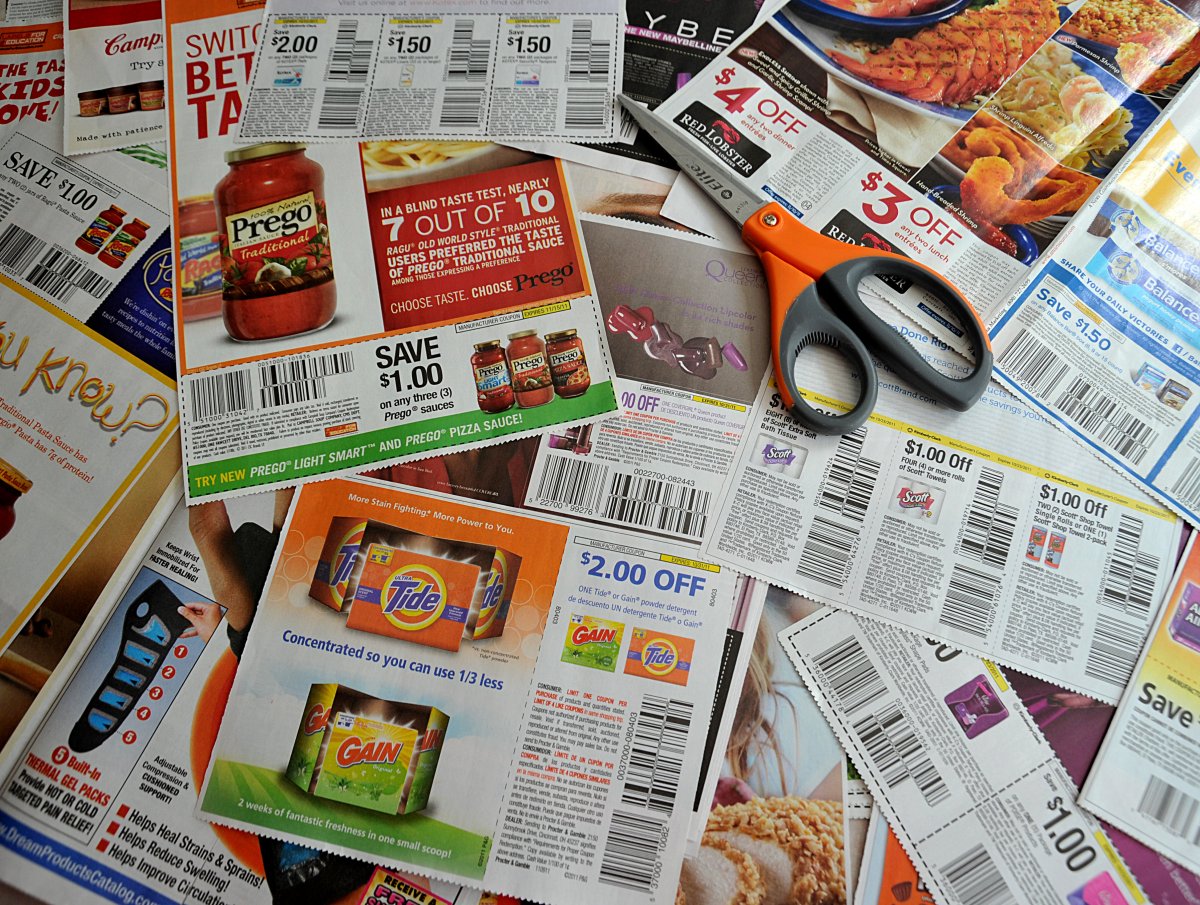 Uncommon Knowledge
Newsweek is committed to challenging conventional wisdom and finding connections in the search for common ground.
Newsweek is committed to challenging conventional wisdom and finding connections in the search for common ground.