Attorney Neal Katyal explained on Saturday that the "most significant" fact about Donald Trump's ex-attorneys Kenneth Chesebro and Sidney Powell, who recently both pleaded guilty in the Georgia election interference case, is that they were both handed no jail deals.
Fulton County District Attorney Fani Willis' investigation into the former president's alleged attempts to overturn the results of the 2020 presidential election in Georgia continued on Friday with Chesebro, one of the 19 defendants named in the case, pleaded guilty to conspiracy to commit filing false documents. This comes after Powell, who frequently repeated unfounded claims that the 2020 presidential election was stolen via widespread voter fraud, pleaded guilty to reduced charges on Thursday. Trump, meanwhile, maintains his innocence in the case.
While appearing on MSNBC's The Saturday Show with Jonathan Capehart, the legal analyst shared his reaction to Trump's former lawyers pleading guilty, while adding what he thought was the most significant fact about their respective deals.
"To me, what's most significant about both of these deals is that they are no jail deals. So one, Sidney Powell pleads guilty to some misdemeanors and Chesebro to a felony, but neither of them are serving jail. The only reason you would ever agree to that as a prosecutor is if they are providing evidence against higher ups," Katyal, the former acting solicitor general of the United States during the Obama administration, said.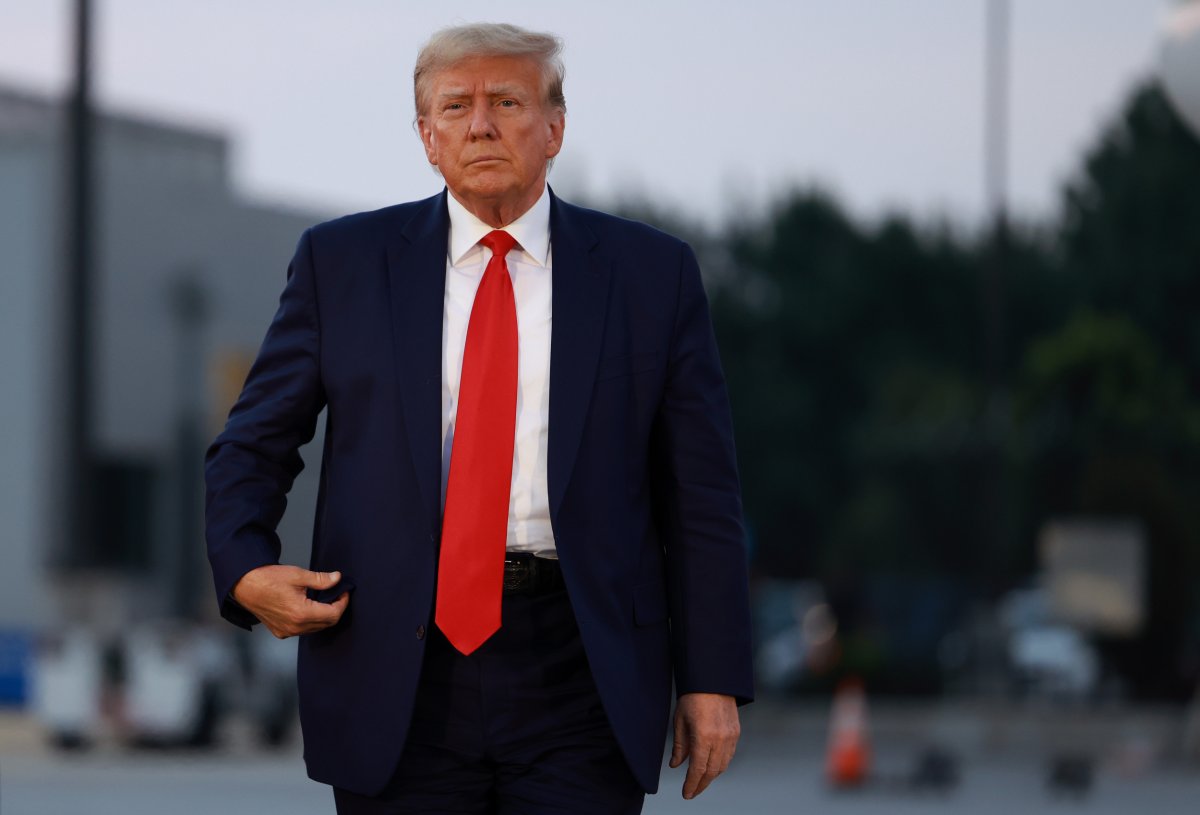 Katyal continued to explain that with these no jail deals, Trump is on the receiving end of "incredibly bad news" as these were his handpicked lawyers who have now seemingly been flipped and will testify against him.
"This is incredibly bad news for Donald Trump and not news, Jonathan, that he can spin…these are his handpicked MAGA [Make America Great Again], Kraken, whackjob lawyers," he added.
Both Powell and Chesebro will also have to testify truthfully against their co-defendants—including Trump—as part of the plea deal. In addition, not only does Chesebro have to testify, he will also be required to provide documents and evidence—including text messages and emails—to state prosecutors to be used in their case.
Katyal is not the only legal expert who weighed in on what these plea deals could mean for Trump as former federal prosecutor Gene Rossi previously told Newsweek that the plea deal marks "another bad day" for the former president.
"Whenever two attorneys that are part of your legal team have pleaded guilty to criminal charges, that is never a good day. The two attorneys who have pleaded guilty could be very powerful witnesses against Donald Trump, Rudy Giuliani and the others charged," he said in a Friday phone interview.
Newsweek has reached out to Trump's campaign for comment via email.
Uncommon Knowledge
Newsweek is committed to challenging conventional wisdom and finding connections in the search for common ground.
Newsweek is committed to challenging conventional wisdom and finding connections in the search for common ground.