Former Congressman Justin Amash announced on Friday that several of his relatives were killed after an Israeli airstrike hit a Greek Orthodox church in the Gaza Strip.
Palestinian health officials said 16 people were killed during the overnight strike that hit Gaza City's St. Porphyrios Orthodox Church. The church did not announce a death toll from the incident, but it expressed its "strongest condemnation" for the strike.
The Israel Defense Forces (IDF) acknowledged in a statement to Newsweek that it was responsible for damage to the church and added that it "can unequivocally state that the Church was not the target of the strike."
The IDF has conducted dozens of strikes against Hamas targets in the area around the church on Thursday in what is part of its response to the October 7 attack by Hamas on Israel, which was the deadliest Palestinian militant attack on the nation in history. The Gaza Health Ministry told the Associated Press on Friday that 3,785 Palestinians have been killed and more than 12,500 others have been wounded. More than 1,400 people in Israel have been killed, the AP said.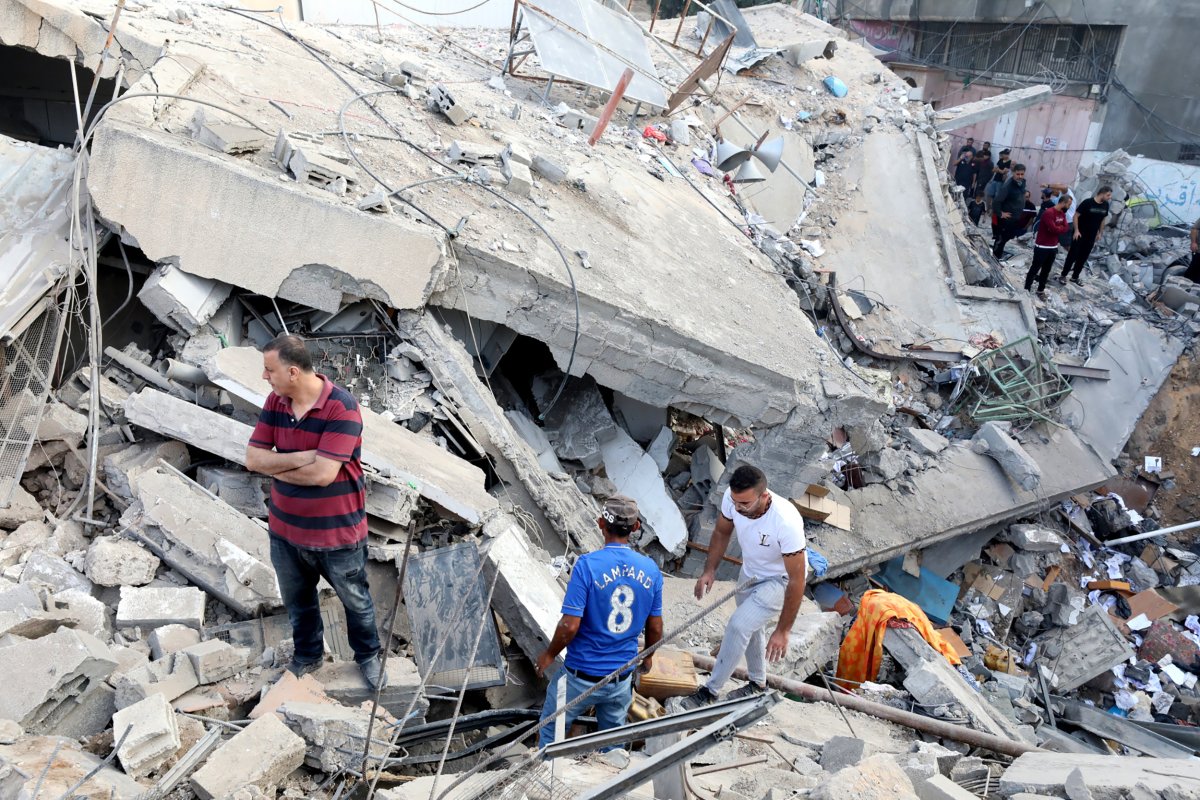 Amash represented Michigan's 3rd Congressional District in the U.S. House of Representatives from 2011 to 2021. He was the first Palestinian-American to represent his state in Congress, and he began his stint as a Republican before becoming an independent in 2019. In 2020, he joined the Libertarian Party.
In a message posted on X (formerly Twitter), Amash said "several" of his relatives were killed at the Saint Porphyrius Orthodox Church in Gaza, where they had been taking shelter.
His post contained a photograph of two women he identified as Viola and Yara, who he said died in the strike.
"The Palestinian Christian community has endured so much. Our family is hurting badly. May God watch over all Christians in Gaza—and all Israelis and Palestinians who are suffering, whatever their religion or creed," he wrote.
Newsweek reached out to Amash via email for comment.
Current Michigan Representative Rashida Tlaib, a Democrat who has drawn controversy for criticizing President Joe Biden's strong support of Israel in its reaction to the Hamas attack, responded to Amash's X post.
"I am so sorry Justin," Tlaib wrote.
The Palestinian Churches Council, which is appointed by Palestinian Authority President Mahmoud Abbas, also denounced the damage to the church.
"This shows that the targets of the Israeli occupation are the unarmed people, children, women and the elderly," the council said in a statement, according to Reuters.
Uncommon Knowledge
Newsweek is committed to challenging conventional wisdom and finding connections in the search for common ground.
Newsweek is committed to challenging conventional wisdom and finding connections in the search for common ground.