Sen. John Fetterman has praised the move to provide humanitarian aid to civilians in Gaza, following criticism he had faced for a viral post in which he said that "now is not the time to talk about a ceasefire" with Hamas.
The Fatah crossing linking Gaza and Egypt was opened on Saturday, allowing the passage of humanitarian aid to the strip. Gaza has been under Israeli bombardment since the attack by Hamas militants on October 7 that killed 1,400 people. Its authorities have said at least 4,137 Palestinians have been killed, per Reuters.
On Friday, protesters in the Muslim world called on Israel to end its bombardment of Gaza as Israeli troops ready themselves for an anticipated invasion into the territory with the aim of eradicating Hamas.
U.S. President Joe Biden has said on Friday he believed the first of 20 aid trucks allowed to pass into Gaza under an agreement struck with Israel and Egypt would enter the strip within 48 hours.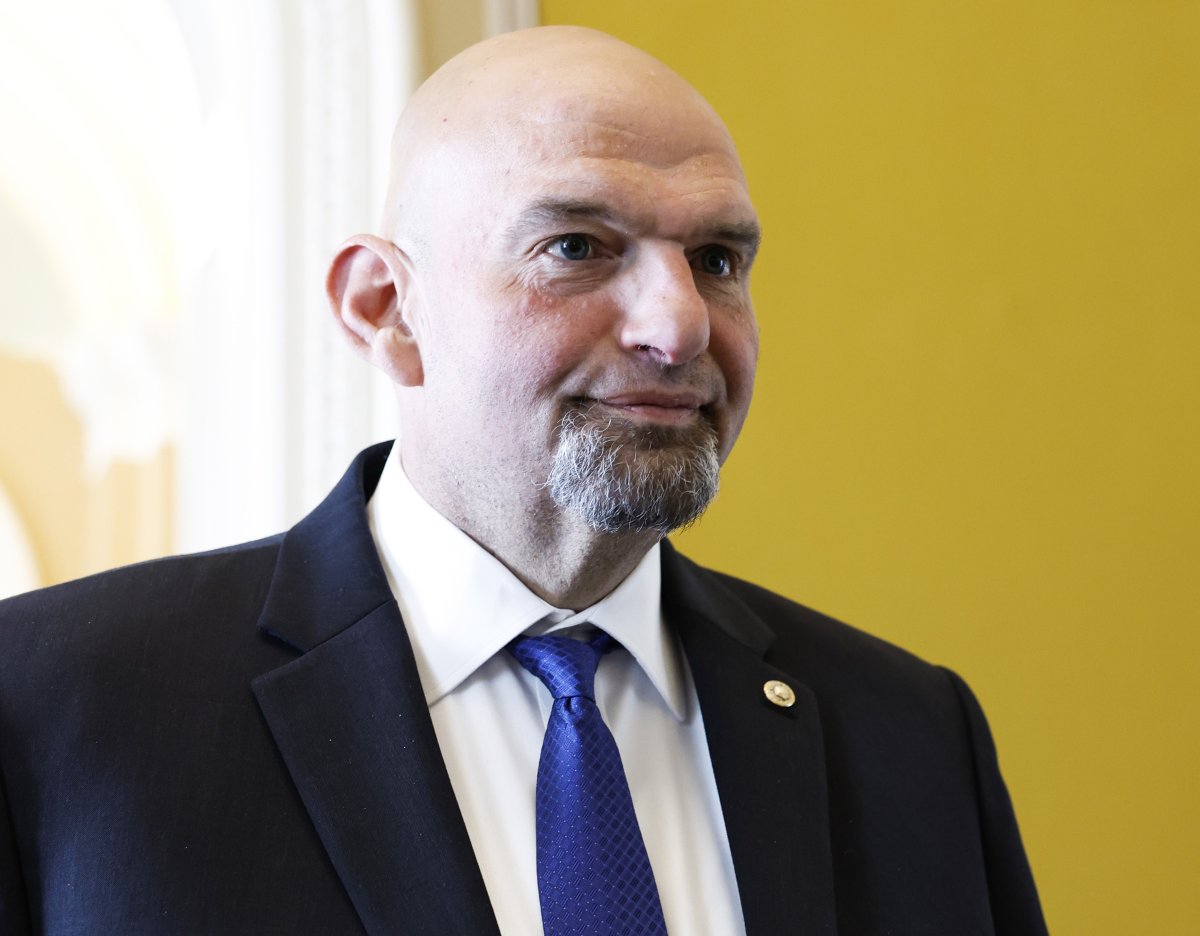 Earlier, the Democrat lawmaker for Pennsylvania had posted on X (formerly Twitter) on Thursday how he was proud to join 34 other senators "to urge the swift implementation of sustained access for humanitarian aid, including water and medical supplies, to save innocent civilian lives in Gaza."
Fetterman shared a screengrab of the plea, led by Sen. Jon Ossoff (D-GA), just a day after posting a message on X that said "we can talk about a ceasefire after Hamas is neutralized." The post, which received 5.9 million views, sparked a backlash.
"We must support Israel in efforts to eliminate the Hamas terrorists who slaughtered innocent men, women, and children," the post added. While not suggesting that Fetterman opposed humanitarian aid to Gaza, it did spark criticism from other social-media users.
Daily Beast columnist Wajahat Ali wrote, "how will more escalation, not less, help anyone let alone guarantee Israel's security?" while progressive activist Jordan Uhl called on people to "flood Fetterman's inbox & voicemail demanding a ceasefire."
Adam H. Johnson, co-host of the Citations Needed podcast, called Fetterman's comments "extremely cruel and glib macho posturing," although other social-media users backed the senator's sentiment.
Fetterman's remarks about Israel and Hamas, in which he has opposed a ceasefire while welcomed aid to Gaza, come as the Democrats are divided over the issue.
Some Democrats, such as Rep. Rashida Tlaib, backed a ceasefire while criticizing Israel, while President Joe Biden showed unwavering support for the Israelis in his visit to their country this week.
In a key victory for Democrats after the elections had been swinging to the Republicans, Fetterman was elected to the U.S. Senate in 2022 after he beat the GOP candidate and Dr. Mehmet Oz, who had been endorsed by former President Donald Trump.
Uncommon Knowledge
Newsweek is committed to challenging conventional wisdom and finding connections in the search for common ground.
Newsweek is committed to challenging conventional wisdom and finding connections in the search for common ground.