A member of Russia's parliament this week said the United States may have been behind Tuesday's explosion at a Gaza City hospital, which has been reported to have killed hundreds.
Andrey Gurulyov, a Russian parliament (Duma) member and former military commander, made the accusation without offering any evidence during an appearance on the Kremlin-run television channel Russia-1.
On October 7, Hamas led the deadliest Palestinian militant attack on Israel in history. Israel subsequently launched its heaviest-ever airstrikes on Gaza. The Gaza Health Ministry told the Associated Press (AP) on Friday that 3,785 Palestinians have been killed and more than 12,500 others have been wounded. More than 1,400 people in Israel have been killed, the AP said.
Israel and Hamas have traded blame over the Tuesday blast at Al-Ahli Arab Baptist Hospital, and the incident sparked an outcry from both Israeli and Palestinian supporters as well as raised concern among others about the quickly rising death toll in Gaza.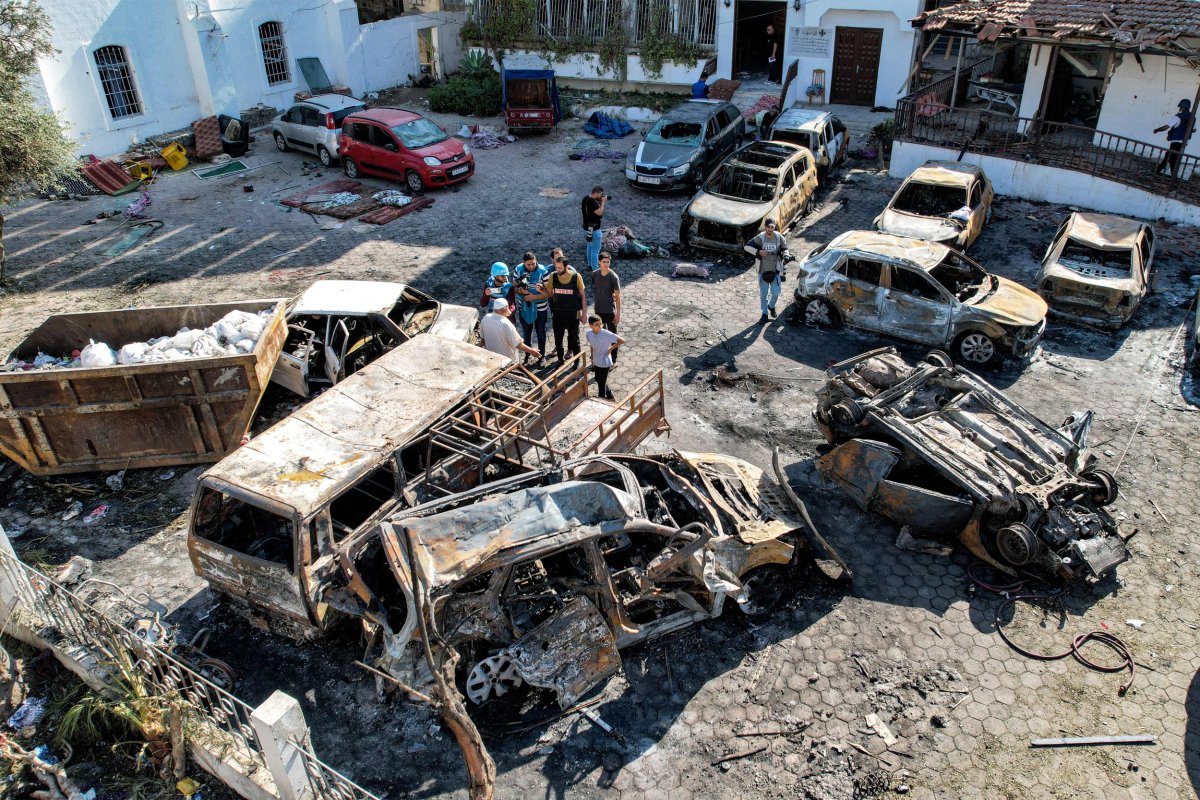 Francis Scarr from BBC Monitoring on Wednesday posted a translated clip on X, formerly Twitter, of Gurulyov's remarks about the hospital explosion.
"It's extremely clear that a guided bomb landed there. What's more, there's a nuance here!" Gurulyov said.
He added that "today an [American] aircraft carrier group approached the coast of Israel," referring to U.S. Navy warships that were deployed to the eastern Mediterranean following the Hamas attack.
"The command to fire could have come from a stationary command center on Israeli territory or from a ship-based control center on the aircraft carrier," Gurulyov said, according to Scarr's translation.
"So maybe it wasn't Israel but the Americans themselves who hit that hospital," he continued.
"Time will tell. I think our intelligence knows in any case."
Newsweek reached out to the White House and the Russian Ministry of Foreign Affairs via email for comment.
Gurulyov is a frequent presence on Russia state-controlled television, and he's been known for making inflammatory statements.
In September, the Russian lawmaker said during a discussion on Russia-1 that Russian President Vladimir Putin should attack the United Kingdom, a move that would very likely trigger a global conflict.
The Russian lawmaker made the call to strike the U.K. while talking about claims Putin made about British intelligence being behind an attempted sabotage plot on a Russian atomic facility. Speaking at the Eastern Economic Forum in Vladivostok days earlier, Putin said—without offering evidence—that the U.K. instructed Ukrainian saboteurs on how to damage the facility. The Russian leader also warned British Prime Minister Rishi Sunak that such moves could result in a response.
Gurulyov called on Moscow to go further than just warning the U.K. He said Russia should attack the U.K. with missiles and called Sunak "a target."
Uncommon Knowledge
Newsweek is committed to challenging conventional wisdom and finding connections in the search for common ground.
Newsweek is committed to challenging conventional wisdom and finding connections in the search for common ground.