The White House has, for the second time in just over a week, walked back comments by President Joe Biden in which he appeared to agree that Israel should delay an anticipated ground invasion of Gaza until more hostages are released.
On Friday, a White House spokesperson said that Biden could not fully hear a question that, Reuters reported, was one of many shouted at him above the engines of Air Force One as he climbed the stairs to board the presidential aircraft.
When asked if Israel should delay going into Gaza until more hostages can get out, Biden's reply of "yes" was later clarified by White House Communications Director Ben LaBolt, who said the president was "far away" and "didn't hear the full question."
"The question sounded like, 'would you like to see more hostages released?'" said LaBolt. "He wasn't commenting on anything else.'" Newsweek has contacted the White House by email for further comment.
Natalie Raanan, 17, and her mother, Judith, 59, who were seized during the Hamas attack on Israel on October 7 and held hostage in Gaza, were released on Friday following Qatari-brokered negotiations with the militant group.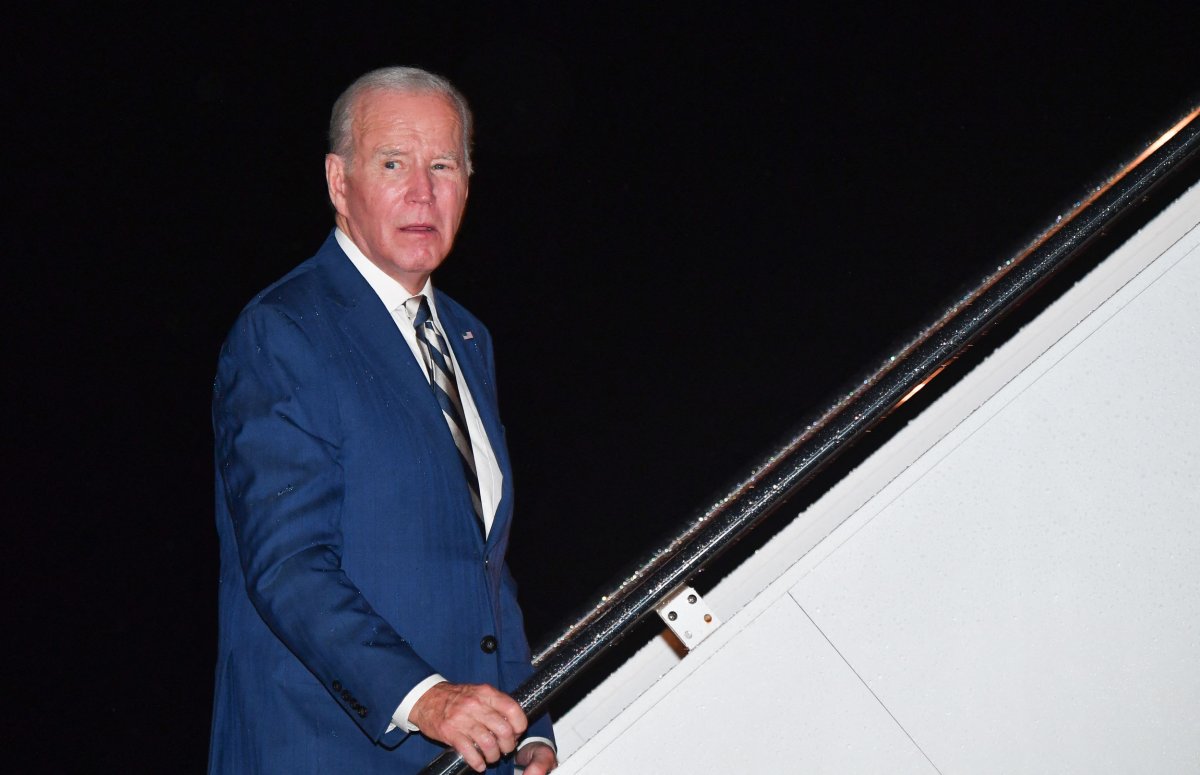 The mother and daughter were transferred through the Rafah crossing into Egypt, which was opened on Saturday, allowing humanitarian aid to cross into Gaza. The U.S. Office of Palestinian Affairs has said American citizens leaving Gaza should expect a "chaotic and disorderly" transit.
The clarification of Biden's comments follows his address to Jewish community leaders at the White House five days after the Hamas attack. The president said he "never really thought that I would see and have confirmed pictures of terrorists beheading children."
A White House spokesperson later told The Washington Post that Biden and his officials had not seen such images or independently confirmed reports of the brutal acts that had been widely circulated.
Hamas militants took around 200 hostages during their attack on southern Israel on October 7 in which 1,400 Israelis were killed, many of whom were civilians. Israel has conducted unprecedented attacks on Gaza, where officials have said 4,137 Palestinians have been killed, Reuters reported.
It comes as Israeli bombardments continue ahead of an anticipated invasion of Gaza to fulfil the pledge by Israeli Prime Minister Benjamin Netanyahu to destroy the leadership of Hamas.
The former Israeli Prime Minister Ehud Barak told NBC on Friday that Israel is likely to launch a ground assault on the Gaza Strip in the coming days. It would require "tens of thousands" of troops to "eliminate every launching pad, every rocket, every weapon, every training site" of Hamas.
Barak warned of the difficulty of such an invasion in built-up area against those who "will fight back."
Uncommon Knowledge
Newsweek is committed to challenging conventional wisdom and finding connections in the search for common ground.
Newsweek is committed to challenging conventional wisdom and finding connections in the search for common ground.