The slaying of a Detroit synagogue president has sparked an outpouring of grief on social media, with city officials and community members mourning her loss and calling for an end to hate and violence.
Samantha Woll, 40, who led the Isaac Agree Downtown Synagogue since 2022, was found stabbed to death Saturday morning outside her home in Detroit's Lafayette Park neighborhood, according to local media reports.
Newsweek reached out via email and Facebook on Saturday to the Detroit Police Department (DPD) and the Isaac Agree Downtown Detroit Synagogue for comment.
The synagogue, meanwhile, shared a statement about Woll's "unexpected" death on Facebook.
"We are shocked and saddened to learn of the unexpected death of Samantha Woll, our Board President," the synagogue said in the statement. "At this point we do not have more information, but will share more when it becomes available. May her memory be a blessing."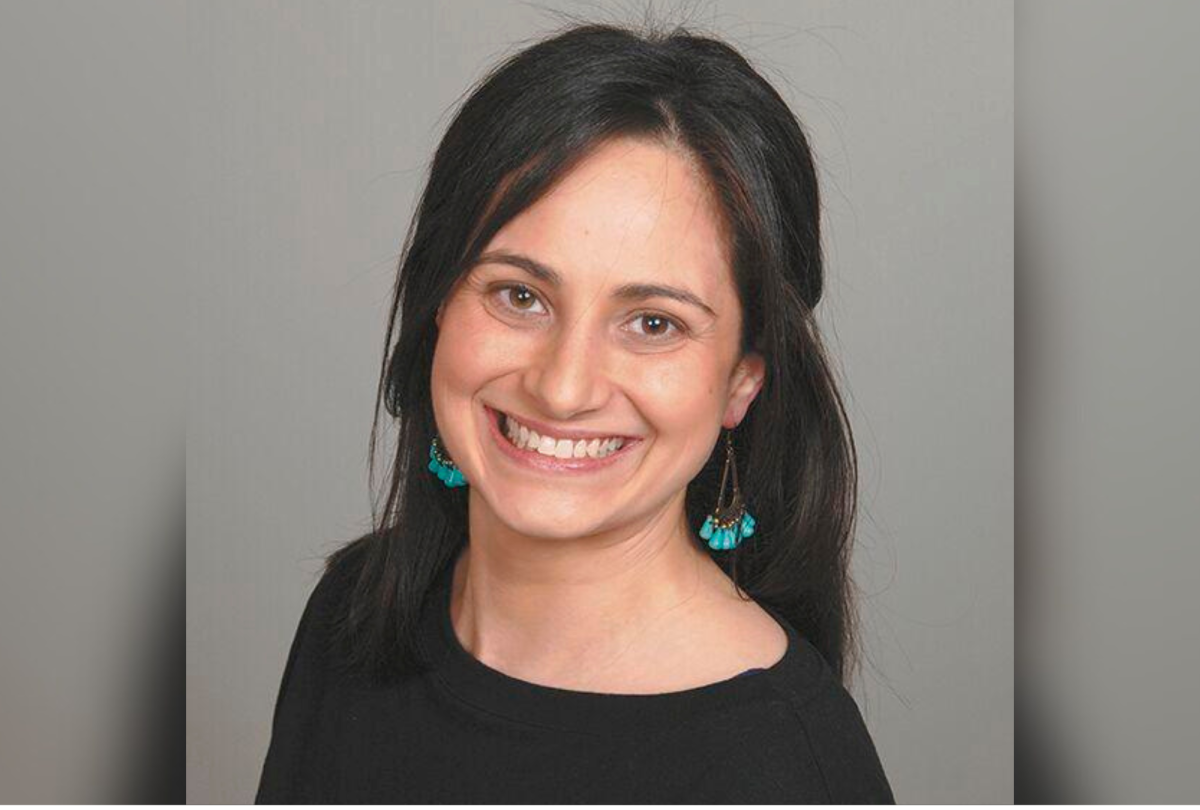 Police began investigating around 6:30 a.m. after finding a body with stab wounds outside of a residence along Joliet Place, with a trail of blood leading to the victim's home, the Detroit Free Press reported.
Investigators believe the attack began inside her home. Officers found Woll had been stabbed multiple times and she was pronounced dead at the scene, the DPD said. A motive had not been determined as of Saturday evening and police are still investigating, the department told local media.
In addition to being active in the Jewish community, Woll also had political connections, having previously worked for Representative Elissa Slotkin and on the reelection campaign of Michigan Attorney General Dana Nessel, both Democrats, according to the newspaper.
Nessel wrote in a post on X, formerly Twitter, that she was "shocked, saddened and horrified" over Woll's death.
"I am shocked, saddened and horrified to learn of Sam's brutal murder," she wrote. "Sam was as kind a person as I've ever known. She was driven by her sincere love of her community, state and country. Sam truly used her faith and activism to create a better place for everyone."
Slotkin wrote that Woll "dedicated her short life to building understanding across faiths, bringing light in the face of darkness," according to a series of posts on the congresswoman's social media.
"My heart aches that we have lost someone so dedicated to serving others in such a senseless act," she wrote in one of the posts shared on X. "I'll miss her relentless desire to serve & her bright smile seemingly everywhere across the Detroit area. Team Slotkin shares in the deep grief of her family & her greater community."
Sam Dubin, a spokesperson for the Jewish Community Relations Council (JCRC), told Newsweek on Saturday night that the advocacy group is "absolutely heartbroken" over Woll's death.
Dubin said Woll, who was a JCRC member as well as a board member of the Jewish Historical Society of Michigan, was an "incredible leader" and a "passionate Muslim-Jewish bridge builder."
"We are grieving for her family and our community," Dubin said. "She will forever be remembered as a ray of sunlight to all who knew her."
Detroit Mayor Mike Duggan wrote in an X post that he was "devastated" by the loss of "one of Detroit's great young leaders."
"Just weeks ago, I shared a day of joy with Sam at the dedication of the newly renovated Downtown Synagogue," he wrote. "It was a project she successfully led with great pride and enthusiasm."
In a subsequent post, the mayor added: "Sam's loss has left a huge hole in the Detroit community. This entire city joins with her family and friends in mourning her tragic death."
Representative Jamaal Bowman, a New York Democrat, wrote in a post on X that he was "sick to my stomach" to hear about Woll's stabbing death.
"As they investigate this horrific crime, I reiterate my call that we MUST focus on our humanity and look to love one another," the congressman wrote. "Enough suffering. May her memory be a blessing."
Israeli author Hen Mazzig posted a photo of Woll on X and wrote: "Rabbi Samantha Woll, 40, was stabbed to death outside her Detroit home today. May she rest in peace."
Update 10/21/2023, 7:05 p.m. ET: This article was updated with comment and photo from JCRC.
Uncommon Knowledge
Newsweek is committed to challenging conventional wisdom and finding connections in the search for common ground.
Newsweek is committed to challenging conventional wisdom and finding connections in the search for common ground.