Gen Z has baffled their elders on everything from fashion, social media and money. But what's one of their most surprising moves yet?
The move down south.
In 2022, Southern states saw massive migration from other regions, with South Carolina and Tennessee seeing some of the highest numbers, according to a recent analysis from Storage Cafe.
Gen Z, which includes everyone born between the mid-1990s and early 2010s, made up a significant portion of the moves, as they search for lower cost of living and home affordability.
This is the generation that grew up during the Great Recession and lived their young adulthoods through a pandemic, making them more cautious about their money, experts say.
Gen Z was found to be "more price sensitive," according to a Penn Capital report. They were also deemed the most likely to move to outer-urban and suburban neighborhoods where they could stretch their dollars further.
This makes regions with lower costs of living increasingly attractive to Gen Z, and the South comes up ahead in that regard.
The average home price was $287,956 in South Carolina compared to a whopping $760,526 in California, according to Motley Fool data. Homes tend to offer more square footage and land in the south compared to other regions as well, with Georgia offering an average of 2,262 square feet in homes for sale.
Making Home Buying a Reality
Gabby Cecere, a 23-year-old from Long Island, New York, made the move to Pooler, Georgia, 20 minutes outside of Savannah, in May.
"I wanted to be able to afford to not live in my parents' basement," Cecere told Newsweek. "Upon looking for apartments on Long Island, it's just completely unaffordable. Even if I were to have a roommate, it just would have been impossible."
In Georgia, on the other hand, Cecere could find two-bedroom apartments in a gated community listed for $1,500, with full access to a pool and gym. Long Island, meanwhile, boasts rent prices of $2,000 for a half-bed, half-bath in a high-crime neighborhood, she said.
The move has allowed Cecere to complete her online master's program at Columbia University while saving money and getting out of her parent's home. But the benefits go beyond that.
Groceries are cheaper, Cecere said, with $200 getting you an entire cart instead of two bags of milk and bread.
And the future looks brighter, too. For the first time since moving from Long Island, Cecere knows home ownership is within her reach. That's a reality she never deemed possible in New York.
"I'll be buying a house within the next five years 100 percent because it's actually cheaper down here to do with a house than it is to rent an apartment for an extended period of time," Cecere said.
Leaving behind her friends and family and her entire New York network was not easy, but Cecere believes her move reflects a bigger picture reality for much of Gen Z.
"It's just unfortunate that I think we're going to see a lot of the higher upper class predominantly stay in New York, and then it's going to push a lot of Gen Z years out… It just seems as though that's going to be the reality of every situation," Cecere said.
A Sign of the Times
Generational differences in housing and location desires are usually shaped by dominant events of the times, according to Markus Moos, a professor at the School of Planning at the University of Waterloo.
Growing up in the aftermath of the Great Recession, Gen Z saw their parents and siblings struggle financially. They also watched as interest rates climbed and housing prices soared as they were forced to brave an altogether uncertain economy.
"Gen Z in particular will be making decisions in a context of increased housing costs, but importantly also the aftermath of a pandemic that highlighted the importance of access to open space," Moos told Newsweek.
While most young adults move based on their access to jobs, Gen Z has been more likely to choose a higher quality of life, even accepting lower pay, compared to previous generations, he said.
And because Gen Z is making their way into the workforce at a time in which remote jobs are increasingly the norm, the high cost of living in populous cities is not necessarily a sacrifice they must make in order to have the career of their choice.
"Gen Z workers have had a significant portion of their relatively short careers in the era of remote work due to the COVID pandemic," Sean Lyons, a business professor at the University of Guelph, told Newsweek.
"More than any generation, they see the possibilities for mobile work and relocation. While remote working was an anomaly for older generations, it was the foundation for the careers of many young professionals, so it is a definite part of their mindset."
Because it's clear to Gen Z that they can work from anywhere, they have the opportunity to work from places most affordable and best for their lifestyle, Lyons said.
"Gen Z doesn't have the ties to metropolitan centers that millennials did in entering the workforce," Noah Mallin, chief strategy officer of Gen Z-focused IMGN Media, told Newsweek. "Remember their entry into the job market coincided with remote working and there's an expectation that they will have more flexibility moving forward."
The current economic outlook no doubt plays a role as well.
Gen Z is getting themselves situated financially in a time where inflation has reached record levels and mortgage rates are the highest they've been in decades. In comparison, average earnings are relatively flat.
Setting Gen Z Apart
One key difference between Gen Z and their elder generation Millennials is that they are already buying homes at rates higher than the Millennials before them.
Gen Z was tracking ahead of their parents' homeownership rate, with 30 percent of 25-year-olds having owned their home in 2022, higher than the 27 percent rate for Gen Xers when they were the same age, according to a report from Redfin.
Meanwhile, Millennials were tracking behind their parents, with 62 percent of 40-year-olds owning their home in 2022, lower than the 69 percent rate for Baby Boomers at the same age.
Moving into more affordable areas is a huge component of the homebuying rates for Gen Z.
"Gen Z is on track to become the most highly educated generation in history and they are also more likely than any other generation to have parents with a college degree," Lyons said. "Millennials really normalized the trend of career mobility and relocation. For Gen Z, relocating might be viewed as relatively normal."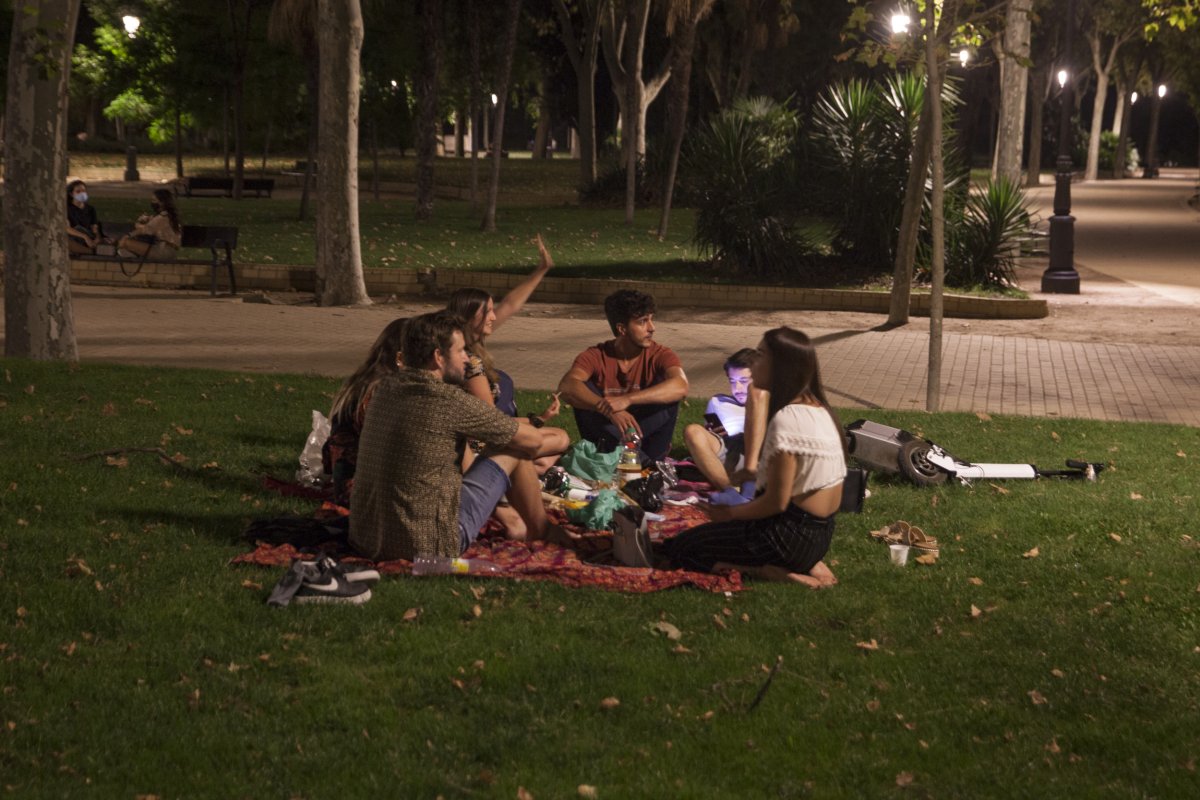 Uncommon Knowledge
Newsweek is committed to challenging conventional wisdom and finding connections in the search for common ground.
Newsweek is committed to challenging conventional wisdom and finding connections in the search for common ground.