Former President Donald Trump's latest challenges to his federal election subversion case are unlikely to hold up in court, according to former U.S. Attorney Barbara McQuade.
Trump's defense team filed a flurry of new motions late Monday night, arguing that the case brought against the former president by Special Counsel Jack Smith violates the former president's free speech rights and is representative of a "vindictive prosecution." Trump is facing four counts, accused of unlawfully attempting to remain in the White House after losing to President Joe Biden in the 2020 election.
According to McQuade, professor at the University of Michigan Law School and former U.S. attorney for the eastern district of Michigan, Trump's new challenges "are all losers." Among the arguments filed Monday include claims that Smith's case "seeks to criminalize core political speech and advocacy that lies at the heart of the First Amendment," and that the U.S. Constitution prevents the government from prohibiting speech "simply because the Government determines that some views are 'true' and others are 'false.'"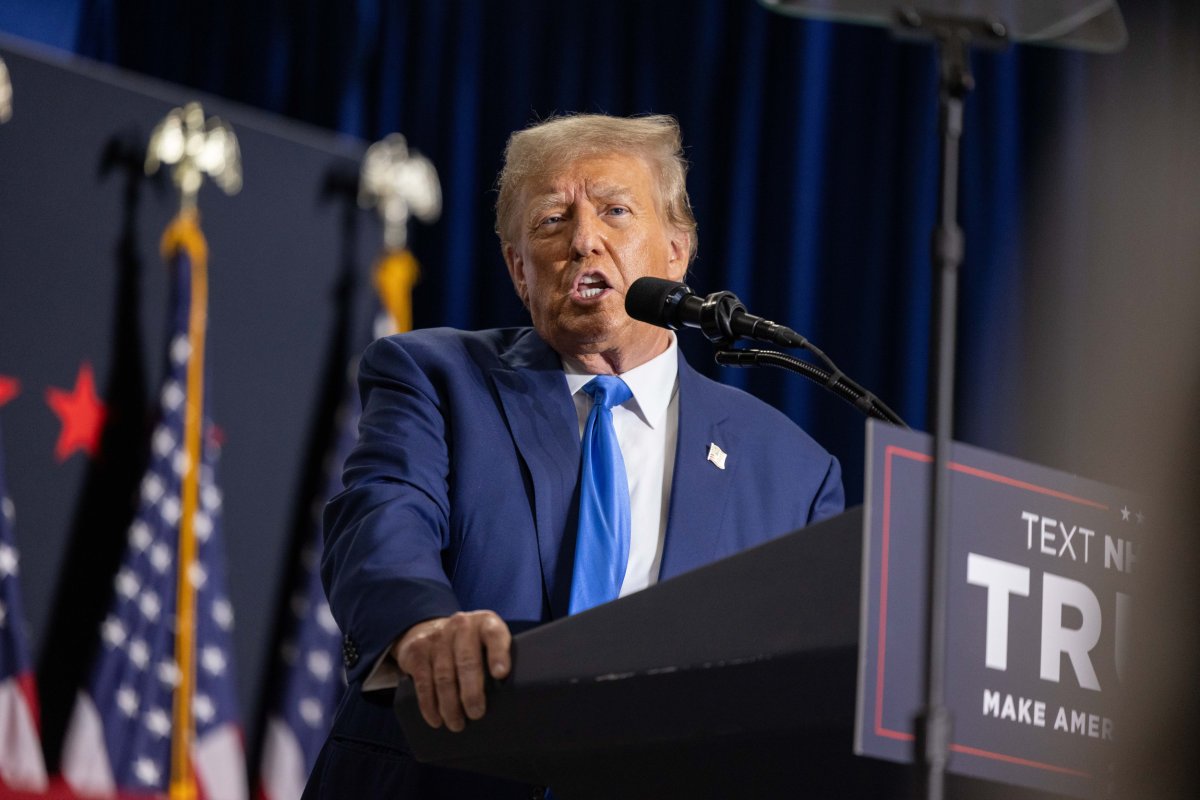 The former president's defense team also writes, arguing on the grounds of double jeopardy, that Trump cannot face additional prosecution for the charges because he was already found not guilty in his impeachment trial in 2021. Following the deadly riot at the U.S. Capitol on January 6, 2021, the House passed an article of impeachment against Trump, accusing him of inciting violence against the government. The Senate acquitted him of all charges.
McQuade wrote in a thread on X, formerly Twitter, that both arguments should be denied.
"The First Amendment is not absolute," McQuade wrote. Many crimes that involve speech are crimes—perjury, fraud, and conspiracy to name a few."
"Double jeopardy bars subsequent prosecution after a conviction or acquittal of the same crimes," she added in a subsequent post. "Impeachment articles are not crimes. Different standards, no double jeopardy."
Trump also argued in a separate motion that the federal charges against him represent a "selective and vindictive prosecution," pointing to previous statements from Biden that show the president "pressured the DOJ to pursue the nakedly political indictment" against his former rival. The argument echoes claims made by many Capitol riot defendants who have faced federal charges.
McQuade dismissed the argument, however, writing, "Selective prosecution requires a showing of disparate treatment for the similarly situated."
"No one has tried to subvert an election the way Trump is accused of doing," she added. "No comparables. No defense."
Newsweek reached out to Trump's press team for comment via email Tuesday evening. A spokesperson for the Special Counsel's office declined comment on Trump's latest set of challenges.
Monday's motions followed a pending argument from Trump's team that the former president is immune from prosecution because his actions attached to the indictment fall under his role as president. The argument was rejected by five former Republican administration officials in a motion filed last week.
McQuade concluded Tuesday that Trump's latest challenges "should be denied, and seem designed only to create further delay" in his prosecution, which is scheduled for trial in March. The former president had previously requested that his case be delayed until after the November 2024 presidential election, in which Trump currently leads the Republican primary race.
Uncommon Knowledge
Newsweek is committed to challenging conventional wisdom and finding connections in the search for common ground.
Newsweek is committed to challenging conventional wisdom and finding connections in the search for common ground.