Social media is obsessed with this Belgian Malinois who knew exactly what her owner was going to say, leading her to get the zoomies before he could even finish asking if she wanted to go for a walk.
The hilarious video was posted by TikTok user Gabriel, under the username @gabriel0fficial on October 21. As Gabriel begins to ask his dog, Echo, if she wants to go for a walk, he pauses after saying each word to build up the anticipation, which only increases Echo's excitement.
Before Gabriel has even completed the sentence, Echo is spinning around in circles and running around the house with joy. Echo certainly had no intention of playing it cool or hiding her emotions at the time, instead choosing to run around frantically.
Alongside the viral TikTok video, Gabriel wrote, "I think she wants to go for a walk" in the caption, much to social media's delight.
Since the video was posted, TikTok users can't get enough of Echo's eagerness to go outside and explore, and she's become a viral sensation ever since. In only a matter of days, the video has already been viewed more than 18.3 million times and received more than 3.9 million likes on TikTok.
As Echo displayed, the Belgian Malinois breed has an abundance of energy to expend. They are renowned for being athletic and hardworking, so with their approximate 60-pound frame, the American Kennel Club suggests that they need constant activity to keep them healthy and stimulated. One daily walk isn't sufficient exercise for this lively breed, and a lack of activity can lead to bad habits and make for a very unhappy dog.
The AKC recommends taking the breed running, hiking, and out for bike rides, as well as doing sessions in agility, tracking, and obedience. They certainly love to get moving, but the Belgian Malinois is even happier when they get to do so alongside their owner. They crave companionship, so exercising with their human by their side is when they're happiest.
After going viral, the clip of Echo running around in endless circles as she got the zoomies has generated many new followers for her on social media. TikTok users have loved how happy she appears to be about going out with her owner, and it's led to more than 11,500 comments on the post already.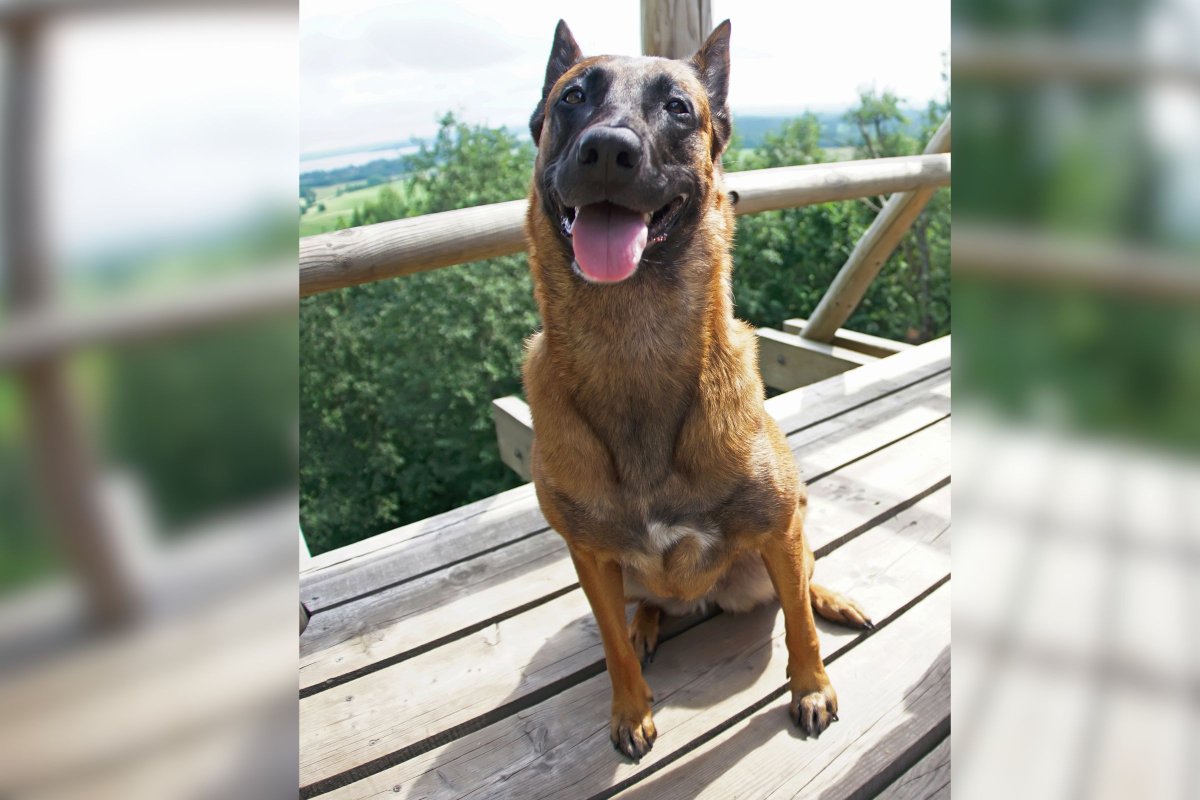 One TikTok user commented: "The zoomies are strong in this one."
Another person wrote: "Belgian Malinois' are one of the craziest dogs out there."
"The poker face I aspire to achieve," joked another social media user.
While another TikToker wrote in jest: "Why are you forcing her to go on walks, she clearly doesn't want to go."
Newsweek reached out to @gabriel0fficial via TikTok for comment. We could not verify the details of the video.
Do you have funny and adorable videos or pictures of your pet you want to share? Send them to life@newsweek.com with some details about your best friend and they could appear in our Pet of the Week lineup.
Uncommon Knowledge
Newsweek is committed to challenging conventional wisdom and finding connections in the search for common ground.
Newsweek is committed to challenging conventional wisdom and finding connections in the search for common ground.