A Georgia mother was arrested on murder and arson charges after firefighters found her 5-year-old son with multiple stab wounds at a home while battling a fire at their home, according to local police.
The little boy, identified as 5-year-old Jayveon Pruitt, was found unresponsive with stab wounds on October 19 as firefighters responded to a fire at the apartment he shared with his mother in Peachtree Corners, Georgia, according to the Gwinnett County Police Department (GCPD). Jayveon was taken to a nearby hospital, where police said he was pronounced dead.
On Tuesday, GCPD announced that Jayveon's 23-year-old mother A'zaria Shante Burton, was arrested and faces numerous charges, including murder, first-degree arson, aggravated assault, tampering with evidence, possession of a knife during the commission of a crime and first-degree cruelty to children. Burton was booked into the Gwinnett County Jail and is being held without bond.
While GCPD listed Jayveon's age as 6 in an online statement, his father Daquarius Pruitt told local media that the boy was 5 when he died and was a few weeks shy of his sixth birthday.
The Gwinnett County Medical Examiner's Office is conducting an autopsy and has not determined Jayveon's official cause and manner of death as of Tuesday night.
Newsweek reached out via email on Tuesday to the GCPD for comment. It was unclear at the time of publication if Burton had retained an attorney who could speak on her behalf.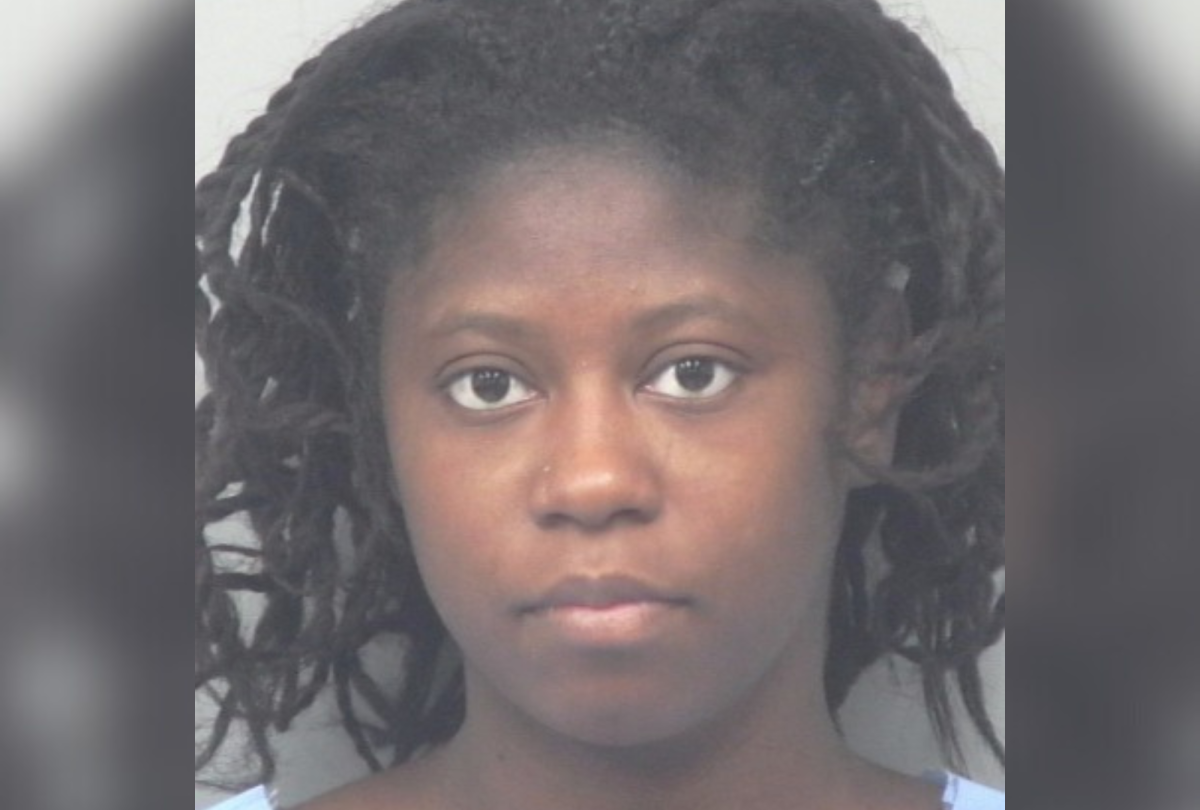 Shortly before 8 a.m. on October 19, the GCPD and the Gwinnett County Fire Department were dispatched to an apartment fire at an apartment on Springs Lane in Peachtree Corners, which is part of the Atlanta metropolitan area.
The 911 call alerting Gwinnett County authorities about the situation came from a resident on the upper level of the building, GCPD said in an online statement.
When members of the fire department arrived at the scene, they heard an "audible" fire alarm coming from a unit on the first level, police said. After making entry into the apartment, firefighters discovered an "unresponsive boy who appeared to have multiple stab wounds." The boy was the only person inside the home while it was on fire, police said.
GCPD launched a criminal investigation and began searching the area. Around 9:15 a.m., officers found a woman, later identified as Burton, behind the apartment building.
"Her clothing was wet, and she was wearing only one sock," GCPD said, adding that she was taken into custody at the scene.
Detectives worked to determine her involvement and announced that Burton had been charged on Tuesday. The motive for Jayveon's slaying and the fire is still under investigation, GCPD said.
While police believe that Burton stabbed her son to death before setting their Peachtree Corners apartment on fire, Jayveon's family told local media they're struggling to understand what happened.
The little boy's dad, Daquarius Pruitt, told Atlanta station WXIA that Jayveon was supposed to visit him in Mississippi in a few weeks to celebrate his sixth birthday. He referred to his son's death as "mind-boggling" and a "nightmare," the station reported.
"He was very energetic," Pruitt said of Jayveon. "He just loved life. He loved playing. He loved his mom, he loved his dad, he loved everybody."
Pruitt told the station that he was still trying to come to terms with what happened to his son, saying that Burton loved the boy and took care of him.
"He was just a great kid," Pruitt said. "He never was trouble or anything like that, so that's why I'm just trying to see how all this happened."
Chastidy Brown, identified as Pruitt's paternal grandmother who also lives in Mississippi, told Atlanta radio station WSB that the little boy loved his parents and "even said he had the best mom ever."
"That's what's hurting the most is because everything was so normal," Brown said, adding that she talked to Pruitt the day before he was killed.
Uncommon Knowledge
Newsweek is committed to challenging conventional wisdom and finding connections in the search for common ground.
Newsweek is committed to challenging conventional wisdom and finding connections in the search for common ground.