The Ultimate Fighting Championship (UFC) president and CEO Dana White has defended his company's decision to strike a sponsorship deal with Bud Light, following boycott calls from detractors.
On Tuesday, Bud Light's parent company Anheuser-Busch and the UFC, an American mixed-martial arts organization that holds more than 40 live events annually around the world, announced a new "multi-year marketing partnership," according to a statement shared online by the beer brand.
Starting January 1, Anheuser-Busch will become the exclusive "Official Beer Partner of UFC," and as part of the sponsorship, beleaguered brand Bud Light will become the official beer in the U.S., per the statement. As such, the beer brand will replace Modelo as the official beer of the championship.
News of the deal triggered a storm of criticism for the UFC and reignited boycott calls for the brewer, which has been plagued by criticism for months after partnering with transgender TikTok star Dylan Mulvaney for a small promotion in April.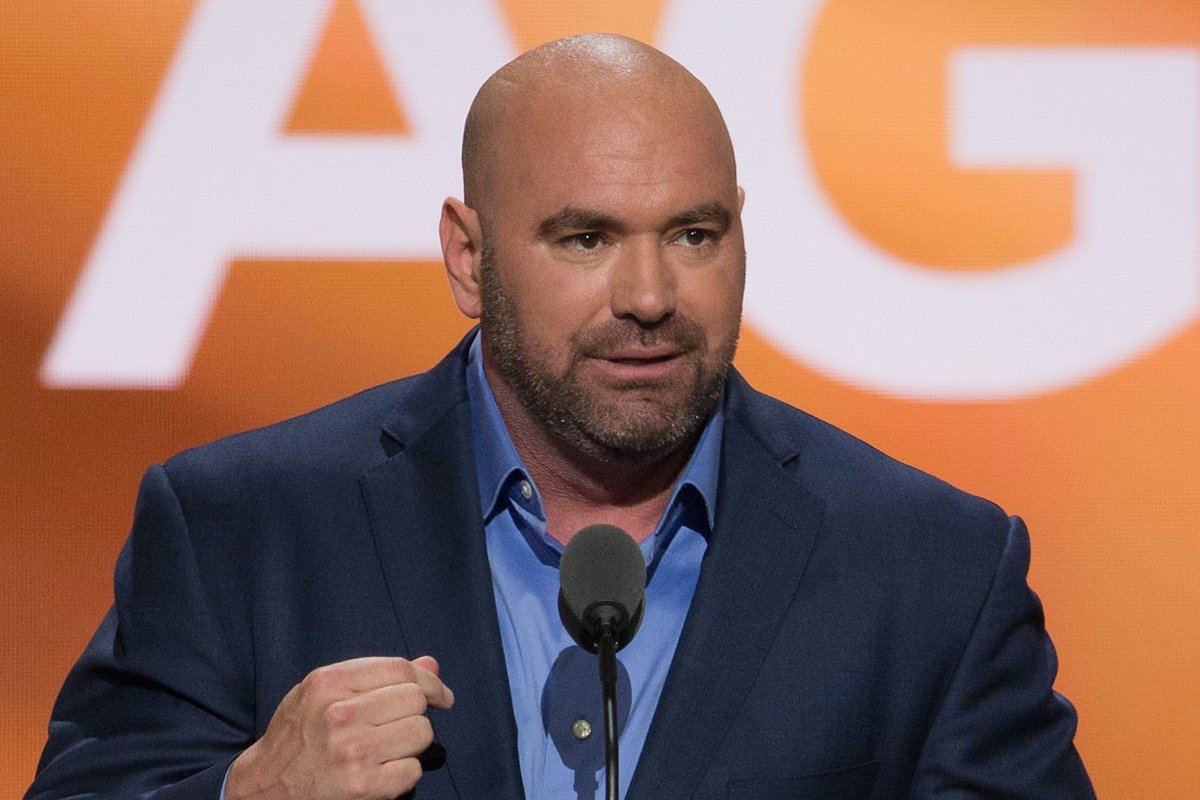 Several celebrities, including musician Kid Rock and country singers John Rich and Travis Tritt, joined the mounting boycott calls over the beer's Mulvaney promotion, which ultimately led to a drop in sales for Bud Light.
It finally appeared as if the controversy was beginning to fade in recent weeks, but social media users took aim at the beer brand once again on Monday, slamming Bud Light for co-sponsoring an LGBTQ+ Pride event in Arizona over the weekend and now the partnership with the UFC.
TheRealMattDail took aim at White in a post on X, formerly Twitter, and called for a boycott.
"@danawhite and @ufc, you have become the reason why your audience will begin to dwindle," the account posted. "Pandering to Bud Light is disgusting. Guess it's time to boycott UFC, America!"
One X user, MuensterJohann, referred to White as a "woke UFC globalist," in a post, lashing out at the championship over the deal.
Newsweek has contacted representatives of Bud Light via email for comment.
White addressed questions over the UFC's Bud Light deal when he made an appearance on Fox News' Hannity on Tuesday night.
"They were the first beer company that we really did business with," he told host Sean Hannity of Bud Light. "They were our first real big sponsor when we were getting started, and now we're back with them."
One person, AntEvansMMA, posted on X that the deal between the beer maker and UFC was an "expensive lifeline" to save Bud Light.
"As soon as Bud Light destroyed their business with that ghastly stunt earlier this year, I had a feeling it would be a boon for UFC. The first time Bud partnered UFC, it was almost as if they were doing UFC a favor. This time it is UFC selling them a very expensive lifeline."
"Going into this deal, I know all the controversy and everything else, but for myself going into a long-term deal with another sponsor, I want to be [with] somebody that I'm actually aligned with," he continued. "I know people were upset with what they did, but I'm looking at all the good things that they do," White said.
Listing those factors, White said: "They employ 65,000 Americans. They have thousands of vets that work for them. They spend $700 million a year with U.S. farmers, using their crops to make their products and many, many other great things that Anheuser-Busch has done in this country. And those are the things that I'm focused on.
"When I look at a long-term sponsor—we're gonna do a 6-year deal here—I want to be with somebody that I'm aligned with. All those things that I've just mentioned to you are what I'm all about."
He also praised the beer brewer for supporting Folds of Honor, a nonprofit organization that provides scholarships to the families of fallen or disabled military and first responders.
"I'm very big into law enforcement and military, and over the last I don't know how many years, they've spent like $45 million taking care of these servicemen and first responders who have died, taking care of their families, scholarships for their kids and things like that," White explained. "So I am very aligned with Anheuser-Busch."
"Did you know that when there's big disasters, they shut the plant down and they turn it into a water bottling facility?" White added. "And they've bottled, like, 100 million bottles of water that they've sent out to disaster areas. I'm going to focus on the good that they do. We are very aligned in many different areas and that's why they're going to be my partner for the next six years."
In a statement announcing the deal with the beer maker, White said Anheuser-Busch and Bud Light were the UFC's original beer sponsors more than 15 years ago.
"I'm proud to announce we are back in business together," White said. "There are many reasons why I chose to go with Anheuser-Busch and Bud Light, most importantly because I feel we are very aligned when it comes to our core values and what the UFC brand stands for. I'm looking forward to all of the incredible things we will do in the years ahead."
Uncommon Knowledge
Newsweek is committed to challenging conventional wisdom and finding connections in the search for common ground.
Newsweek is committed to challenging conventional wisdom and finding connections in the search for common ground.