Now elected House speaker after more than three tumultuous weeks following the ousting of Speaker Kevin McCarthy, attention is being drawn to Representative Mike Johnson's stance on America's entitlement programs—Social Security, Medicare and Medicaid.
During his tenure as chair of the Republican Study Committee (RSC) from 2019 to 2021, Johnson, a Republican from Louisiana, vigorously championed budget resolutions proposing trillions in cuts to these programs.
According to Bobby Kogan, senior director of Federal Budget Policy at American Progress, the proposed cuts were staggering; roughly $2 trillion from Medicare, $3 trillion from Medicaid and the Affordable Care Act, and $750 billion from Social Security.
At an American Enterprise Institute for Public Policy Research event before he was elected speaker, Johnson did not mince his words, saying that entitlements like Medicare, Medicaid and Social Security pose an "existential threat" to the American way of life and the "whole form of government."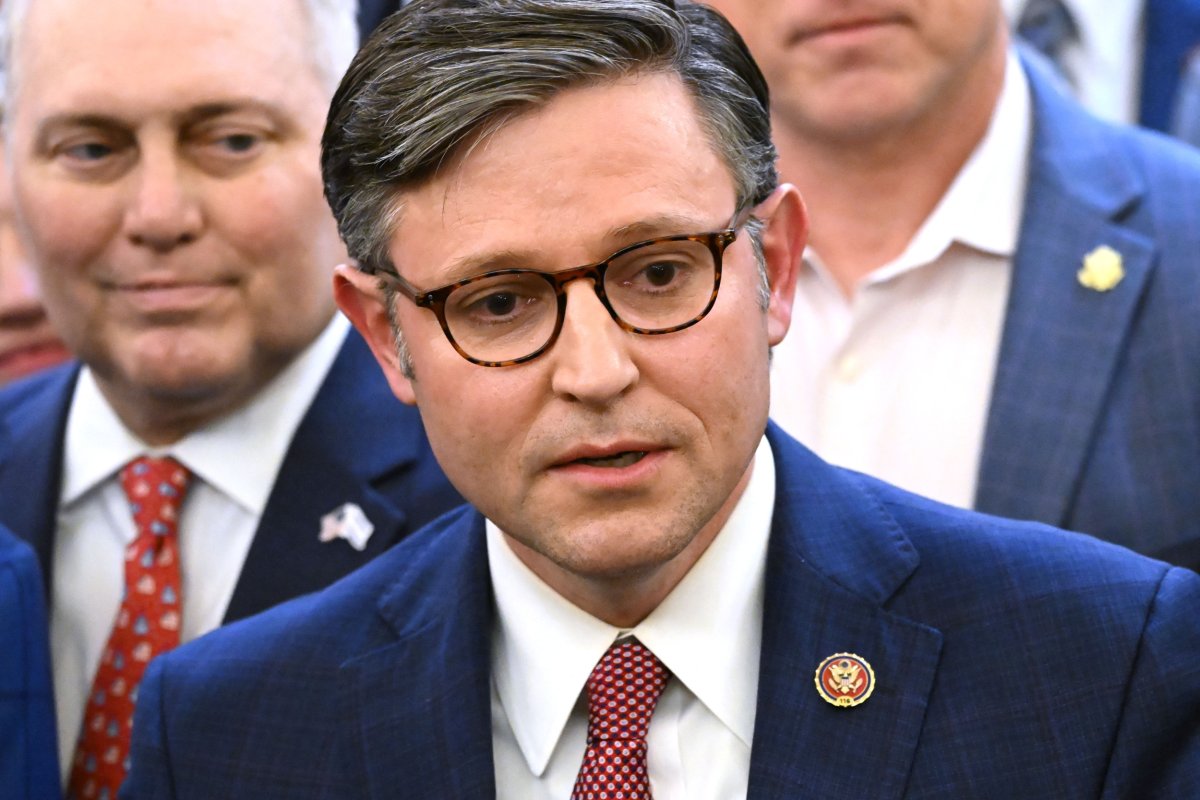 A reduction in entitlement programs could have profound implications for the American people. Millions rely on Social Security for retirement income, on Medicare for health coverage in their golden years, and on Medicaid for essential healthcare services, particularly for low-income and vulnerable populations.
Such sweeping cuts, amounting to trillions of dollars, could mean diminished benefits, higher out-of-pocket costs, or even loss of access to crucial programs for countless citizens. While some argue that reining in the costs of the programs is essential for fiscal health, opponents counter that doing so on the backs of America's most vulnerable is both morally and economically indefensible.
Elected as the 56th speaker of the House on a vote of 220-209, Johnson, who represents Louisiana's 4th Congressional District, pledged to rebuild trust in Congress. The former conservative radio host and constitutional lawyer, a member of both the Judiciary and Armed Services committees, was seen as an under-the-radar choice, Newsweek previously reported.
Despite being relatively lesser-known outside the Washington circuit, Johnson's election followed a spate of rejections of other, more prominent names by House Republicans.
On the political front, his victory came after several rejections of more recognized figures in the Republican lineup, including Judiciary Committee Chairman Jim Jordan, who couldn't muster support for the role in three rounds of voting.
Now, as the newly elected Speaker, Johnson faces imminent challenges like the potential federal government shutdown and debates over aid packages. He will also have to balance his personal beliefs, party ideology, and the broader welfare of the American people.
Uncommon Knowledge
Newsweek is committed to challenging conventional wisdom and finding connections in the search for common ground.
Newsweek is committed to challenging conventional wisdom and finding connections in the search for common ground.