Major League Baseball has long prided itself on its many traditions. And over the past decade or so, that happens to include Taco Bell's "Steal a Base, Steal a Taco."
The promotion, which gives fans the chance to win a free taco once a base is stolen during the World Series, is back again for the start of the 2023 Fall Classic. The Texas Rangers host the Arizona Diamondbacks in Game 1 of this year's World Series on Friday night.
Both teams in this year's World Series lost more than 100 games as recently as two seasons ago and were under .500 last year. The Rangers and Diamondbacks both earned Wild Card spots in this year's playoffs and had to overcome 3-2 Championship Series deficits by winning Games 6 and 7 on the road to clinch their respective pennants.
And now they can provide tacos to fans across America.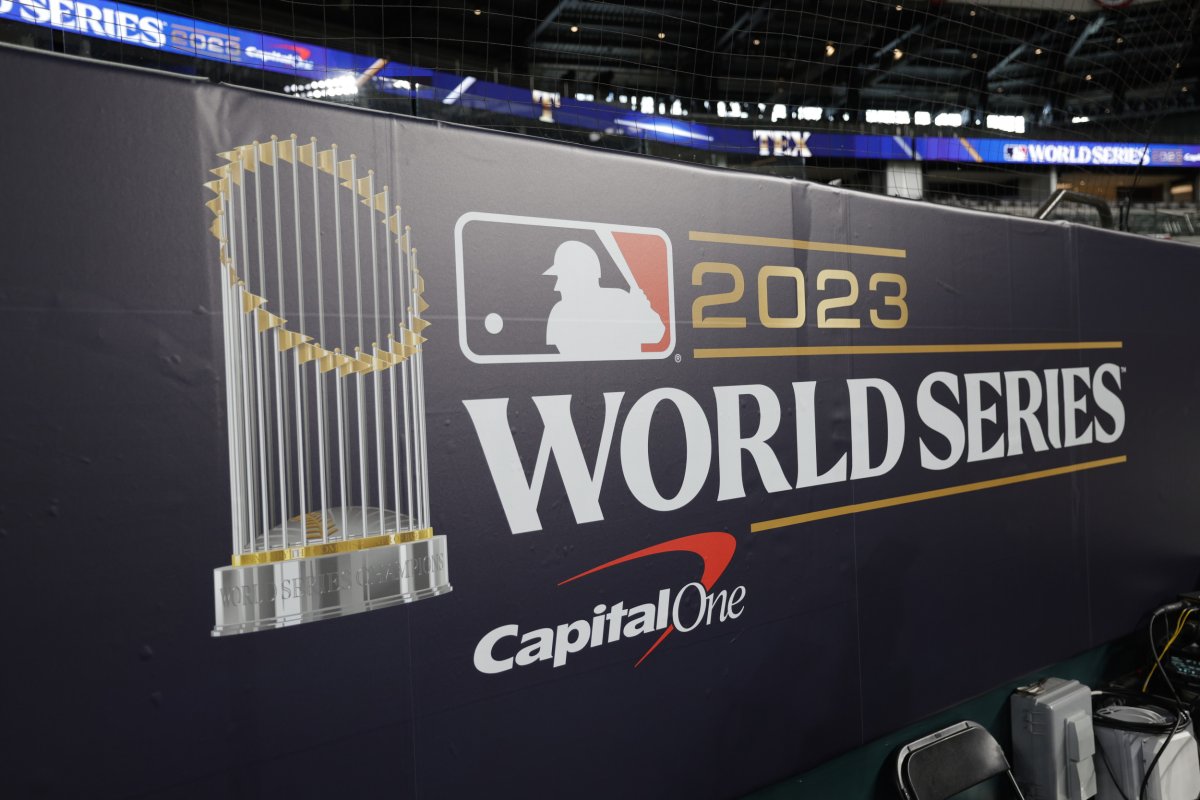 How Fans Can Get a Free Taco
So much for peanuts and Cracker Jack. The start of a World Series means it is taco time for baseball fans.
Any fans who want to participate must register for a Taco Bell rewards program account on the fast-food restaurant's website and download its mobile app to be eligible for the free taco. The first time a base is stolen during the best-of-seven series it will activate the reward in the app. Participants nationwide will have 10 days to redeem the reward for a free Doritos Locos Taco.
Reward members who successfully guess, in the app, the player who ends up stealing the first base will also receive a free medium fountain drink, according to MLB. They may also have a chance at "Taco Bell for Life" in the form of a $15,000 digital gift card.
Who Will Steal First Base of the World Series?
Arizona Diamondbacks outfielder Corbin Carroll is the odds-on favorite to be America's "Taco Hero" during this year's Fall Classic.
Carroll stole 54 bases during the regular season and swiped two bags in Arizona's series-clinching win over the Philadelphia Phillies earlier this week. DraftKings Sportsbook gave the 23-year-old +140 odds as of Friday afternoon, the best of any player, to lead the 2023 World Series in stolen bases. But will Carroll be the first player to swipe a bag? Experts lean toward "yes."
MLB's official website polled 58 beat writers, producers and other baseball aficionados on who will steal the first base in this series. Forty-nine of them voted for Carroll. Whether it is the D-backs outfielder or not, the first stolen base of the World Series is likely to come on Friday night. The "taco-clinching" steal, as MLB calls it, has occurred in Game 1 in each Fall Classic since 2018, the league said.
Teams with the "Taco Hero" are 8-3 in the World Series overall. Here's a rundown of past players who have swiped a bag and activated the promotion.
2022: Kyle Schwarber, Phillies
2021: Ozzie Albies, Braves
2020: Mookie Betts, Dodgers
2019: Trea Turner, Nationals
2018: Mookie Betts, Red Sox
2017: Cameron Maybin, Astros
2016: Francisco Lindor, Cleveland
2015: Lorenzo Cain, Royals
2012: Ángel Pagán, Giants
2008: Jason Bartlett, Rays
2007: Jacoby Ellsbury, Red Sox
"My mom was asking me to win free tacos. I didn't want to get yelled at so I figured I'd steal the base," Turner memorably said during the 2019 series after stealing a base. "I'm kidding. I just felt like being aggressive."
What Time Does the World Series Start?
The first pitch of Game 1 of the 2023 World Series is scheduled for 8:03 p.m. ET on Friday at Globe Life Field. The game will air on Fox. Joe Davis (play-by-play) and John Smoltz (analyst) will be on the call from Arlington, while Tom Verducci and Ken Rosenthal will offer updates throughout the broadcast.
Arizona (84-78) has the third-worst record, by winning percentage, of any team to reach the World Series. And most oddsmakers consider the Diamondbacks underdogs to the Rangers in this year's Fall Classic. But that's nothing new for Arizona.
"We just put it on our list and keep those receipts and walk around with a little bit more of a chip on our shoulder," Diamondbacks Manager Torey Lovullo told reporters Thursday. "It gives you a little bit more motivation. And when you can get a little bit more, you take it."
The Diamondbacks are seeking their first World Series win in their second-ever appearance. The franchise previously won the Fall Classic in 2001 by defeating the New York Yankees in seven games. The Rangers (90-72) have never won a World Series, dating all the way back to when the franchise started play as the expansion Washington Senators in 1961. This marks Texas' first time clinching the American League pennant since doing so in back-to-back years in 2010 and 2011.
Before the season, the odds of a Diamondbacks-Rangers World Series were set at 1,750 to 1.
"We weren't concerned with what people thought of us," said first-year Rangers Manager Bruce Bochy, who won three World Series during his time with the San Francisco Giants. "We thought we belonged and we thought we could win."
Uncommon Knowledge
Newsweek is committed to challenging conventional wisdom and finding connections in the search for common ground.
Newsweek is committed to challenging conventional wisdom and finding connections in the search for common ground.