Jim Jordan has given a mixed response to reports Mark Meadows has flipped on Donald Trump.
Asked on Newsmax if he thought Trump's former chief of staff had "turned on Trump," the Republican Congressman said he didn't believe media reports about it, saying: "I don't believe Mark would do that."
"Mark's a good friend," he said, "but I don't know."
"Mark thinks the world of President Trump, as do I," he added.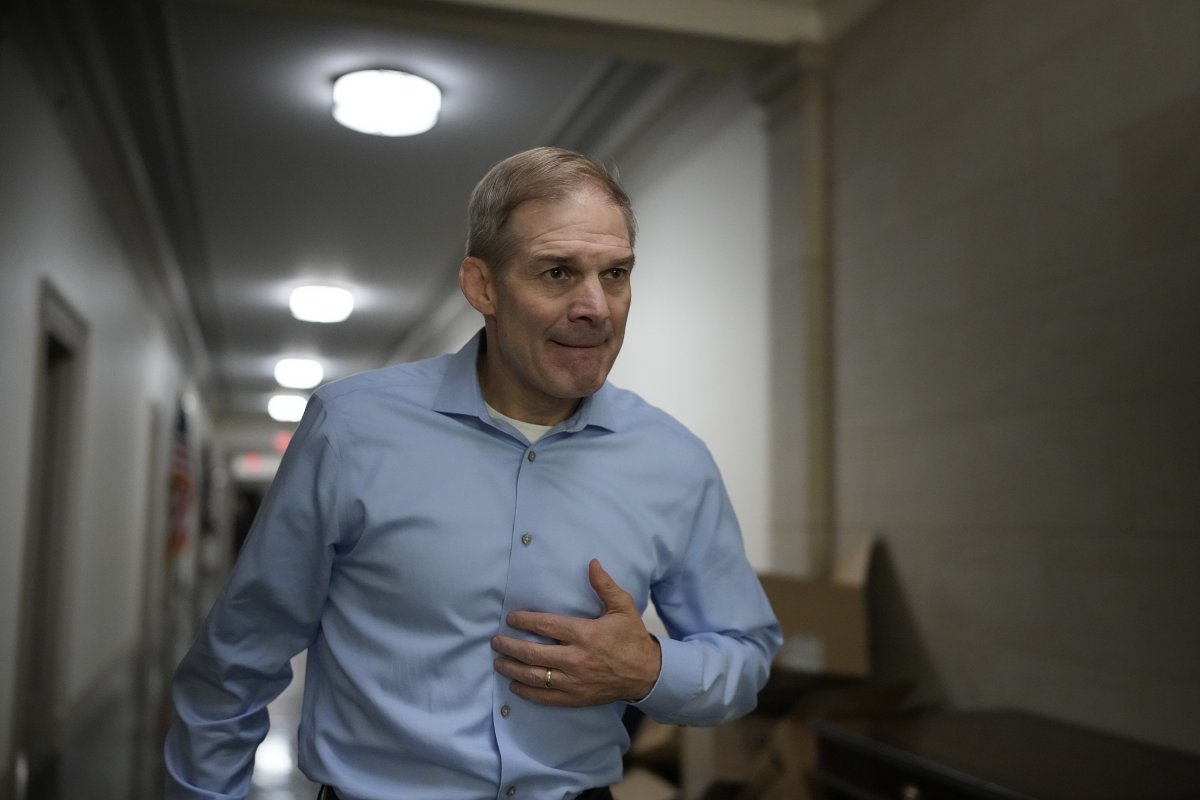 "I want him to be our next president I think Mark's in the same place and Mark is a good man, so I don't believe what the press writes about him," he said.
It comes amid speculation that Meadows allegedly testified to a federal grand jury about his former boss' efforts to overturn the election in exchange for a court order granting him limited immunity from prosecution, ABC reported, creating uncertainty in the Trump camp.
Trump himself, who has repeatedly denied all wrongdoing in his election subversion cases, posted on his social media platform Truth Social, to comment on the story.
"I don't think Mark Meadows would lie about the Rigged and [Stolen] 2020 Presidential Election merely for getting IMMUNITY against Prosecution (PERSECUTION!) by Deranged Prosecutor, Jack Smith," he wrote.
"BUT, when you really think about it, after being hounded like a dog for three years, told you'll be going to jail for the rest of your life, your money and your family will be forever gone, and we're not at all interested in exposing those that did the RIGGING – If you say BAD THINGS about that terrible 'MONSTER', DONALD J TRUMP, we won't put you in prison, you can keep your family and your wealth, and, perhaps, if you can make up some really horrible 'STUFF' a[b]out him, we may very well erect a statue of you in the middle of our decaying and now very violent Capital, Washington DC.," Trump wrote.
"Some people would make that deal, but they are weaklings and cowards, and so bad for the future our Failing Nation. I don't think that Mark Meadows is one of them, but who really knows?" he wrote.
Meanwhile, Jordan, who recently failed in a bid to become Speaker of the House of U.S. Representatives, is a key Trump ally and according to the House Jan. 6 Committee's final report, was a "significant player" in Trump's attempts to overturn his 2020 presidential election loss to Joe Biden.
The Georgia case is one of Trump's four criminal cases and one of two specifically linked to his actions around the 2020 election.
Newsweek has contacted Meadows to comment on this story.
Uncommon Knowledge
Newsweek is committed to challenging conventional wisdom and finding connections in the search for common ground.
Newsweek is committed to challenging conventional wisdom and finding connections in the search for common ground.